COVID-19 has left many with challenges, home equity could be used as a way to improve your financial health. As we entered a new decade, no one imagined that a pandemic was coming to impact lives by wiping out millions of jobs and crushing the economy in a matter of weeks. But that is exactly what COVID-19 did. Fortunately for some people, they'd already built an emergency fund to get them through the next few months. But many others had only just begun to build a safety net, or they'd never had the opportunity to put money aside.
No matter the situation you find yourself in, the time is now for planning to improve your financial health. But where do you start? What should you do?
If you own a home, one option you may want to consider is applying for a Home Equity Line of Credit, or HELOC. Not only can a HELOC provide you some cash flow relief, it can also protect you and your family down the road.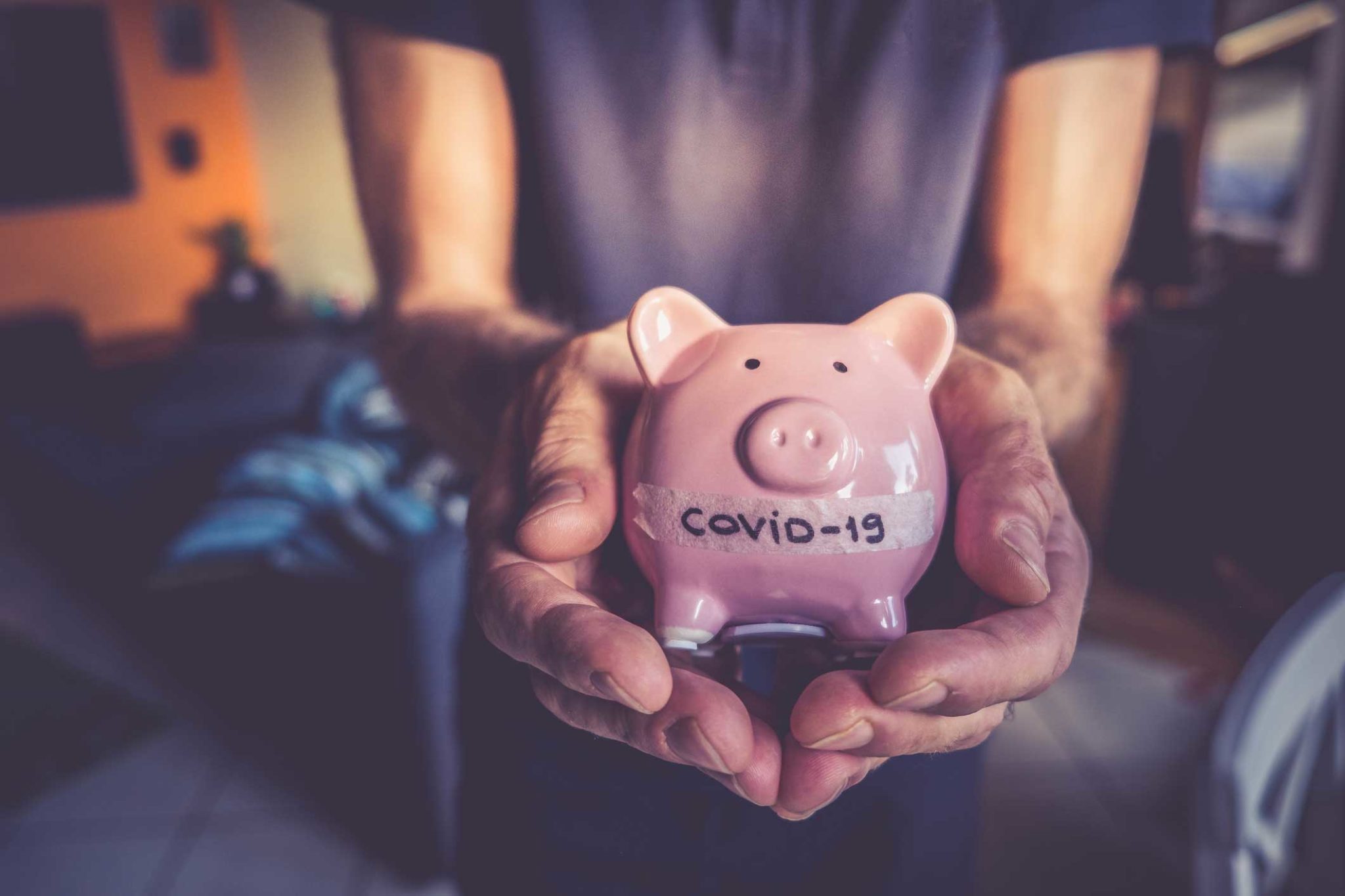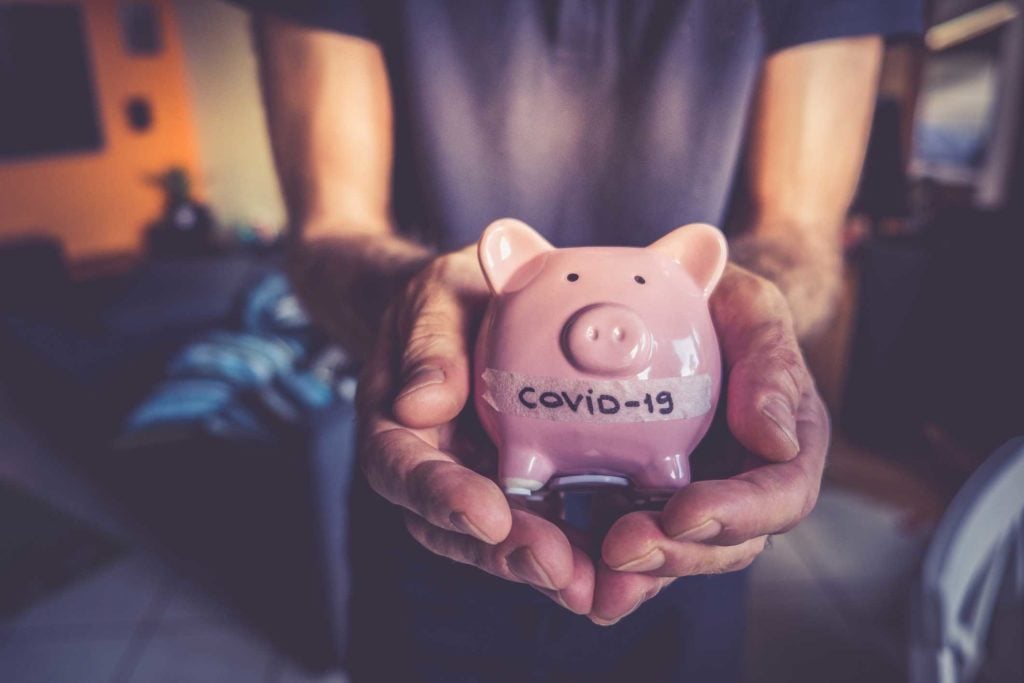 Improving Your Financial Health During COVID-19: What is a HELOC?
A Home Equity Line of Credit (HELOC) provides homeowners access to a low-interest, flexible line of credit using their house as collateral. Unlike a home equity loan, where you borrow the whole amount as a lump sum, a HELOC allows you to tap into the value of your home. Instead of owing the full amount of a loan, like a HELOAN, a HELOC turns your equity into a line of credit that you can borrow from as needed, pay back and borrow from again. Whatever amount you borrow is also the amount you have to pay back.
Historically, there are many reasons homeowners have used HELOCs — home improvements, car purchases, and debt consolidation to name a few. But, during COVID-19, HELOCs may also offer homeowners a potential safety net during this uncertain time due to the financial flexibility the line of credit offers.
Improving Your Financial Health During COVID-19: How a HELOC works
A HELOC provides you access to a line of credit, borrowed against your home, usually with a lower interest rate than a credit card. In order to keep your budget in check, HELOCs are designed as a revolving line of credit, providing the flexibility to withdraw the amount needed, repay the money, and repeat. It is set up through two phases — a draw period and a repayment period1.
Draw Period
The draw period is when you can withdraw money and use your line of credit via bank transfer, check or HELOC-card2. The phase is usually for a one-year period of time, but it can be renewed annually up to ten years. The Draw Period makes allowances for interest-only payments.
Repayment Period
Once your draw period ends, the repayment period on your HELOC begins. The length of this period is determined by your balance at the start of the repayment phase, typically 10-15 years. For some lenders, it can be 20 years, but as with most lines of credit, if you are able to pay it off sooner, you can3.
Improving Your Financial Health During COVID-19: HELOC benefits
From covering an emergency situation, like a roof leak or new water heater, to improving upon your home office space or gym so you can take care of your work and health while in COVID-19 quarantine, a HELOC may offer you a variety of benefits depending on your needs, home equity, and your economic status at this time.
However you choose to use your HELOC, you have the freedom to borrow as you go, like a credit card, but with lower interest.
HELOC qualifications
Now that you understand more about what a HELOC is and how it works, the next step is to understand the requirements for your application. Qualifications for a HELOC include:
Owning a home
Your credit score
Home equity
Debt-to-income ratio
Your bill payment history
While all are essential requirements, one of the most important is determining the equity in your home. By calculating the value of your home against what you still owe on your mortgage, you can determine if a HELOC will provide you the money needed to assist you during this time. 
Choosing a HELOC lender
Finding a digital lender is especially important during a time where we are all social distancing due to COVID-19. The more you can do from your home right now, the better. With that in mind, it's important to find a lender that has experience in the digital world. A HELOC through Prosper allows you to finish your online application in minutes.
Recognizing the importance of accessibility during this pandemic, Prosper offers you a simple online process that keeps you at home when it matters most as you focus on improving financial health during COVID-19.
Home Equity, Improving Financial Health and COVID-19, How do I begin?
As the reality of COVID-19 and its impact begins to set in, it is important to know that you may be able to improve your financial wellness during this time. Prosper's mission is to help build financial well-being for users, like you. This is done through service based on trust, clarity, and sincerity. If you think using some of your home equity, and a HELOC may be a good way to improve your financial health and provide a solution to any money issues you are experiencing now, or may experience in the future, your first step begins with our online application.
Read more
1. HELOC Terms: HELOCS have a 1-year draw period, which BBVA may renew annually up to a maximum of 10 years. During the draw period you will be required to make monthly payments of accrued interest, plus any principal balance in excess of the credit limit, with a minimum payment of $75. CHOOSING TO REPAY ONLY ACCRUED INTEREST DURING THE DRAW PERIOD MAY CAUSE YOUR MONTHLY PAYMENT TO INCREASE, POSSIBLY SUBSTANTIALLY, ONCE YOUR HELOC TRANSITIONS TO THE REPAYMENT PERIOD. Following the draw period, the length of the repayment period will depend on the amount of the then-outstanding balance. If your outstanding balance is less than $20,000, the repayment period will be 10 years. If the outstanding balance is $20,000 or greater, the repayment period will be 15 years. During the repayment period, the minimum monthly payment will be an amount sufficient to repay the outstanding balance over the remaining term at the APR in effect at the start of the repayment period. If rates subsequently increase, your minimum payments may not be sufficient to fully repay the principal that is outstanding on your line. If they are not, you will be required to pay the entire outstanding balance in a single balloon payment at maturity, though this is not applicable in Texas. In Texas, if rates increase after the start of the repayment period, your monthly payment will increase so that the balance is fully repaid at maturity.
2. For Texas Only: BBVA cannot use a customer's home equity funds to pay (in part or full) BBVA non-homestead debt at account opening. Minimum draw is $4,000. Credit cards and debit cards are not available to make draws, though customers can use convenience checks to make draws. Convenience checks are available upon request.
3. Closing Costs: BBVA will pay for all closing costs on new home equity products with amounts ranging from $10,000 to $500,000. Credit requests for less than $10,000 or more than $500,000 shall be subject to actual closing costs incurred and permitted by law. To qualify for Bank-Paid Closing Costs, the borrower must complete a $10,000 draw requirement within 30 days, which must remain outstanding for 90 days (not applicable to Texas HELOCs due to Texas law). Bank-paid closing costs are subject to recovery from borrower(s) if the loan is paid off within 2 years (not applicable in Texas). Closing costs vary by state and typically range from $675 on a $10,000 credit line to $11,114 on a $1,000,000 credit line. Texas closing costs typically range from $935 to $7,339 depending on credit line amount.
Debt Consolidation: The relative benefits you receive from debt consolidation will vary depending on your individual circumstances including the interest rate and remaining term on your existing debts. If your new debt has a longer term than the bills you are consolidating, you may not realize savings over the entire term of repayment.