We're here to help you explore options to finance home improvements. One of the best parts of being a homeowner is tailoring your home to your family's needs and wants. Unlike a rental home, you're free to reconfigure, remodel, renovate, and add-on to create the castle you've always dreamed of. A thoughtful renovation or addition can make your home far more enjoyable and even add value to your home, improving your equity and resale value.

---
However, home improvements can be an expensive endeavor. Many homeowners are intimidated by the prospect of paying for these home improvements, but they don't have to be! Being a homeowner comes with benefits, including the ability to access financial loans that use your home equity to secure a low interest rate. A bit of planning and strategic use of financing options can go a long way toward pursuing the home of your dreams without breaking your budget.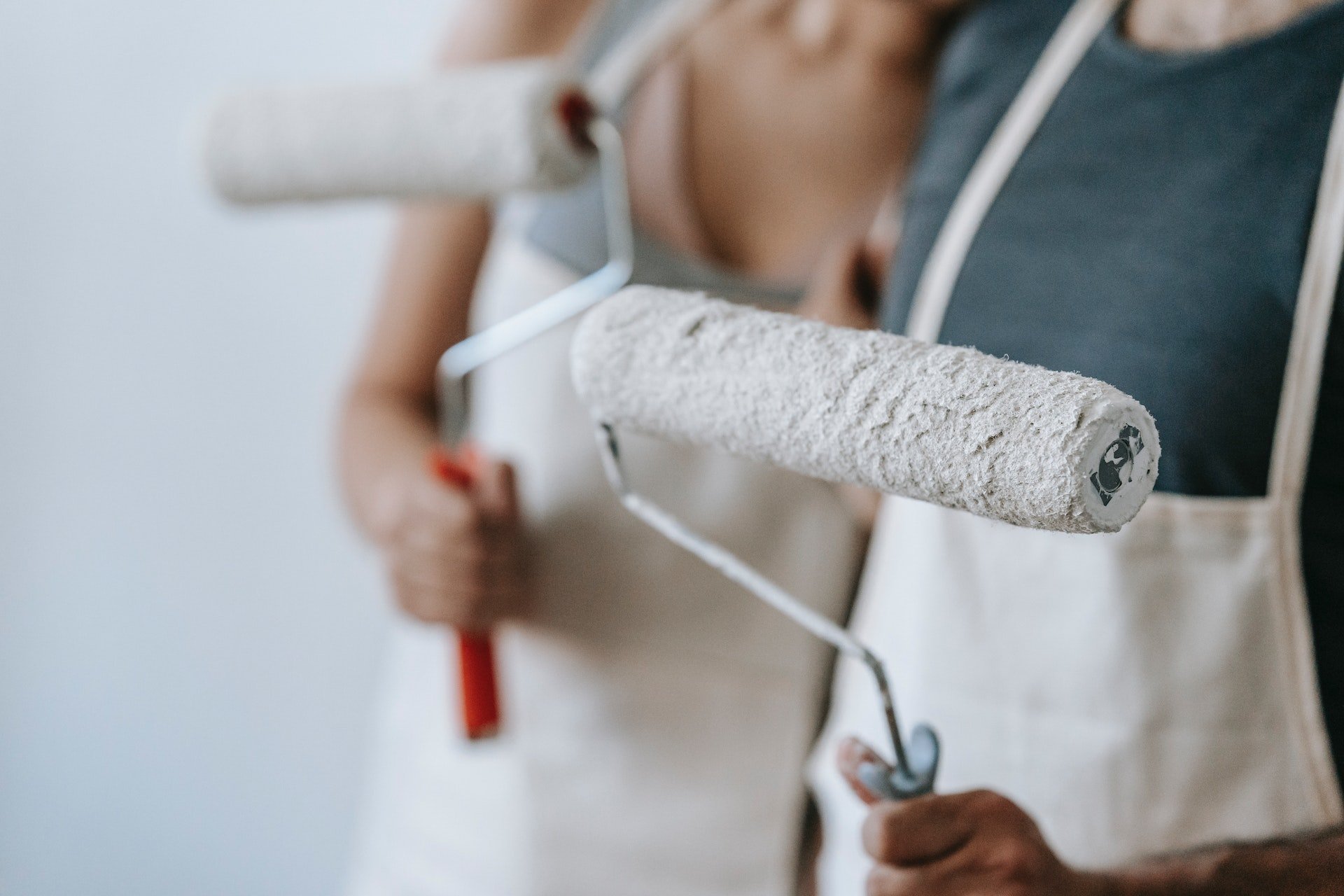 Home Equity: Using Your Home as Collateral to Finance Home Improvements
Unless you plan on paying for your home improvement with cash, you're going to need financing. Fortunately, as a homeowner, you can tap your home equity to finance home improvement projects. So, whether you want to update your kitchen, add a bathroom, or redo your siding, home equity funding can help you make it happen.
What is Home Equity?
Home equity is the difference between your home's market value and the amount remaining on your mortgage. For example, if your home is valued at $200,000 and your current mortgage balance is $160,000, you have $40,000 or 20 percent in equity.
Home equity increases in two ways. Even if your home's value stays stable, you'll gradually gain equity by paying your mortgage down. However, historically real estate values rise over time, and you also gain equity from your home's value increase. In fact, the average American with a mortgage has more than $100,000 in home equity.
Increasing your home's value helps you make a profit when you sell your home, but it also allows you to tap that value in the form of home equity loans and home equity lines of credit. These loans use the equity in your home as security, which means you will likely pay a lower interest rate than you would for an unsecured loan.
The beauty of home equity for home improvements is the double returns. Using home equity to improve your house not only helps you create a more wonderful place to live your life, but it can also help build your home's value. You're tapping the value already in your home to increase the value even more and enjoy whatever improvements you make while you live there.
Home Equity Loan (HELoan)
When you take out a home equity loan, you receive a lump sum of cash with a set payment schedule to pay the loan back. It provides some budget security, as you'll receive a set amount and know roughly what your payments will be in the future. HELoans are fixed-rate.
Home equity loans work well for significant home improvement projects with a set budget that isn't likely to change much since you receive a fixed sum of money. Also, home equity loans typically have a long repayment period, so you can finance a big project and have ample time to pay it back. However, there are often fees involved, just as there are for a mortgage, and it may not be a good last-minute option as it takes longer to get approved than other loan types.
Home Equity Line of Credit (HELOC)
A home equity line of credit (HELOC) is a revolving line of credit that you can draw on up to the limit for which you're approved. A revolving line of credit is much like a credit card: you can borrow up to the limit, pay the balance down in full or in part, and then borrow those funds again. Like a HELoan, your home serves as your collateral, which means you generally get a lower interest rate than you would with an unsecured loan. HELOCs typically have a variable rate, which fluctuates along with the prime rate.
A HELOC consists of two distinct phases. First is the draw period, when you can take funds as needed, and you're usually only required to pay back the interest accrued. Depending on your lender, the draw period lasts anywhere between 5–10 years. Then, after the draw period ends, the loan enters the repayment phase, during which you make fixed payments on the remaining balance, typically 10–20 years.
The flexibility of a HELOC makes it an excellent option for home improvement projects that you plan to complete in phases. They're also great for projects where there is some cost uncertainty since you can borrow only as much as you need. Another advantage of a HELOC is that you may be able to choose to pay only the interest during the draw period, although once you borrow up to the limit, you can't borrow more until you pay down some of the principal.
Check out Prosper's HELOC calculator to see how much you might be able to borrow with a HELOC!
Cash-Out Refinance
The final financing option that uses home equity is a cash-out refinance. In this home improvement loan option, you refinance your entire mortgage with the new loan amount, including a cash sum you receive at closing. Again, you have your choice of fixed or variable rate loans and the length of your repayment term.
This option can have a substantial upfront cost; you'll still have to pay closing costs like any other mortgage. But it can be a great option for those whose mortgage interest rate is higher than prevailing rates or for those with a lot of equity in their homes and a big project to pay for.
Other Ways to Finance Home Improvements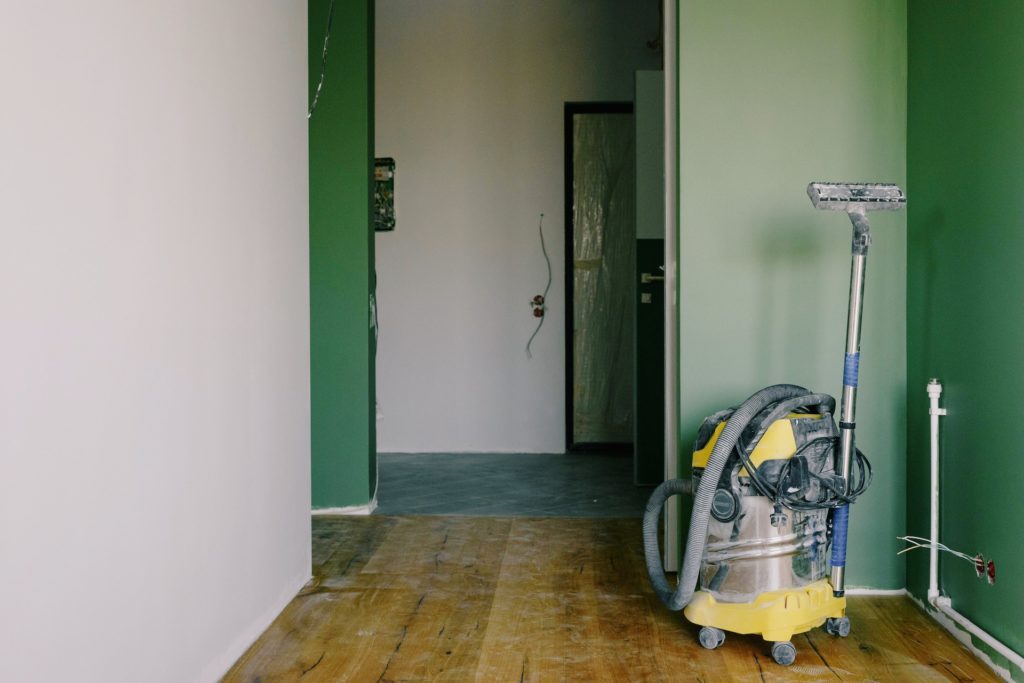 Home equity loans and HELOCs are great options but aren't available for everyone. Home equity takes time to build up. Some homeowners may still be paying back a previous home equity loan or not have enough equity to take out a loan. If home equity isn't an option, don't be discouraged; check out some other great options!
Personal Loans
Personal loans, such as the home improvement loans offered through Prosper, offer several benefits. A personal loan can be arranged far more quickly than home equity-based loans, with flexible, customizable terms and no pre-payment penalties. You can set the payment term for 3–5 years to make the payment fit your budget and get funds deposited as soon as the next business day1.
Instead of basing your loan on your home's collateral, a personal loan is based on your credit score, income, and financial history. As a result, more personal loan options are available today than ever. Many, including a loan through Prosper, are fixed-rate and fixed-term, which means you'll know exactly what your payment will be for the life of the loan (and when you will pay it off).
While these loans typically carry higher interest rates than home equity-based financing, they often have a lower upfront cost. In addition, they are much faster to process and leave your home equity available for other purposes. This makes personal loans a great option for financing home improvements.
Credit Cards
Credit cards provide flexibility and ease of use for home improvement spending. They often include promotional introductory interest rates or rewards points programs as an incentive to use them for big purchases such as home improvements. They also offer very flexible payment terms.
However, the lack of a fixed payment means credit cards are best for those with the self-discipline to pay them down quickly. In addition, while credit cards are the most flexible option to finance home improvements, their interest rates are often higher than other options.
One option when completing a home improvement project is to use credit cards to pay for the incidental costs of the project, such as runs to Home Depot or Lowes for supplies you forgot. The Prosper® Credit Card helps cardholders establish their credit. Using it for manageable purchases and paying your balance off in a timely fashion is a great way to improve your home and your credit.
The Right Way to Pay for Home Improvements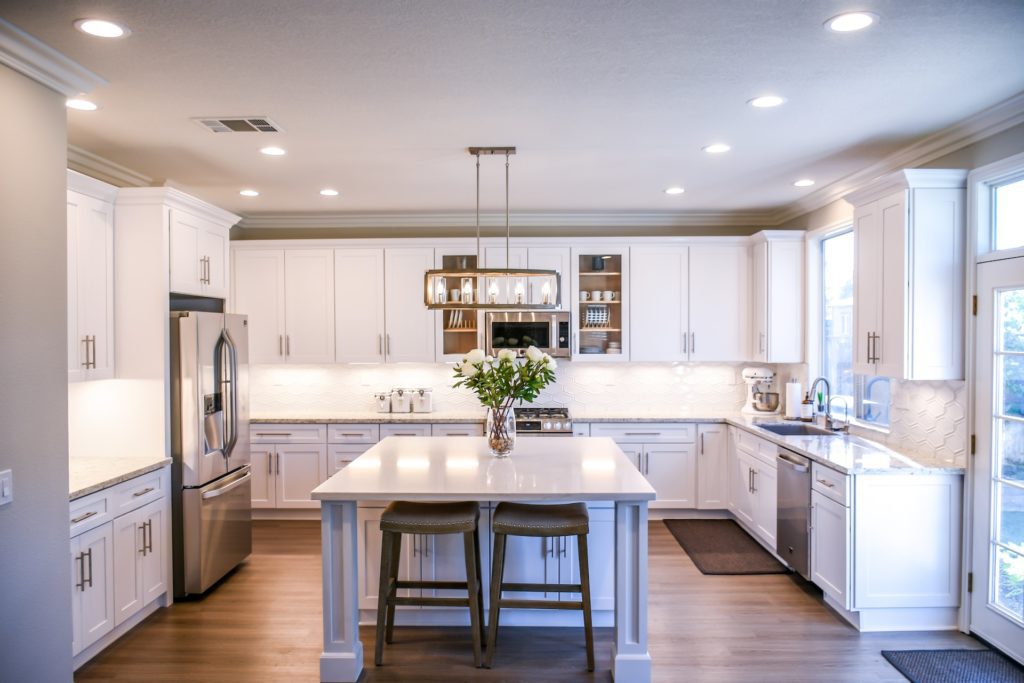 There are multiple options to pay for your renovation, remodel, or other home improvement projects, and there's no right or wrong way. Each method has pros and cons, and it's not uncommon for homeowners to use more than one of these options to finance their projects.
For example, you might develop a budget for your project and take out a home equity loan to pay for it, but then use a credit card to cover any last-minute supply needs or price increases. You might pay cash for part of the project but then take out a personal loan to finish it. It all depends on your unique financial situation and your priorities. For financially empowered homeowners, the important thing is to understand all of your options for financing your project and pick the ones most advantageous to your financial situation.
You can make your house the dream home your family deserves. Making the right choices in financing your home improvements will make chasing that dream easier, and Prosper's here to help!

Once the workers are gone and the dust settles, you'll be glad you upgraded your home, making it more beautiful and functional for years to come.
Read more
---
1 You may receive your funds one business day following your acceptance of the loan offer, completion of all necessary verification steps and final approval. One business day funding is also depending on your bank's ability to quickly process the transaction.
All personal loans made by WebBank.
The Prosper® Credit Card is an unsecured credit card issued by Coastal Community Bank, member FDIC, pursuant to license by MasterCard® International.
IMPORTANT INFORMATION ABOUT PROCEDURES FOR OPENING A NEW ACCOUNT.
To help the government fight the funding of terrorism and money laundering activities, Federal law requires all financial institutions to obtain, verify, and record information that identifies each person who opens an account.
What this means for you: When you open an account, we will ask for your name, address, date of birth, and other information that will allow us to identify you. We may also ask to see your driver's license or other identifying documents.
Eligibility for a home equity loan or HELOC up to $500,000 depends on the information provided in the home equity application.  Loans above $250,000 require an in-home appraisal and title insurance.  For HELOCs borrowers must take an initial draw of $50,000 at closing. Subsequent HELOC draws are prohibited during the first 90 days following closing. After the first 90 days following closing, subsequent HELOC draws must be $1,000 or more (not applicable in Texas).
The time it takes to get cash is measured from the time the Lending Partner receives all documents requested from the applicant and assumes the applicant's stated income, property and title information provided in the loan application matches the requested documents and any supporting information. Spring EQ borrowers get their cash on average in 26 days. The time period calculation to get cash is based on the first 6 months of 2022 loan fundings, assumes the funds are wired, excludes weekends, and excludes the government-mandated disclosure waiting period. The amount of time it takes to get cash will vary depending on the applicant's respective financial circumstances and the Lending Partner's current volume of applications.
Spring EQ cannot use a borrower's home equity funds to pay (in part or in full) Spring EQ non-homestead debt at account opening.  For HELOCs in Texas, the minimum draw amount is $4,000. To access HELOC funds, borrower must request convenience checks.
Interest rates may be adjusted based on factors related to the applicant's credit profile, income and debt ratios, the presence of existing liens against and the location of the subject property, the occupancy status of the subject property, as well as the initial draw amount taken at the time of closing. Speak to a Prosper Agent for details.
Qualified applicants may borrow up to 95% of their primary home's value (not applicable in Texas) and up to 90% of the value of a second home. Home equity loan applicants may borrow up to 85% of the value of an investment property (not applicable for HELOCs).
All home equity products are underwritten and issued by Spring EQ, LLC, an Equal Housing Lender. NMLS #1464945.
Prosper Marketplace NMLS Prosper Marketplace, Inc. NMLS# 111473
Licensing & Disclosures | NMLS Consumer Access  
Prosper Funding LLC
221 Main Street, Suite 300 | San Francisco, CA 94105
6860 North Dallas Parkway, Suite 200 | Plano, TX 75024
© 2005-2022 Prosper Funding LLC. All rights reserved.