There's no other way around it, having a child is expensive. It's a joyous expense but a hefty one all the same. From formula to diapers and the pressure to save for college, you need a sound financial plan and a whole lot of love when you become a parent. And, unless you work from home and can juggle parenting simultaneously, it's likely that you'll also need a strategy for paying for childcare.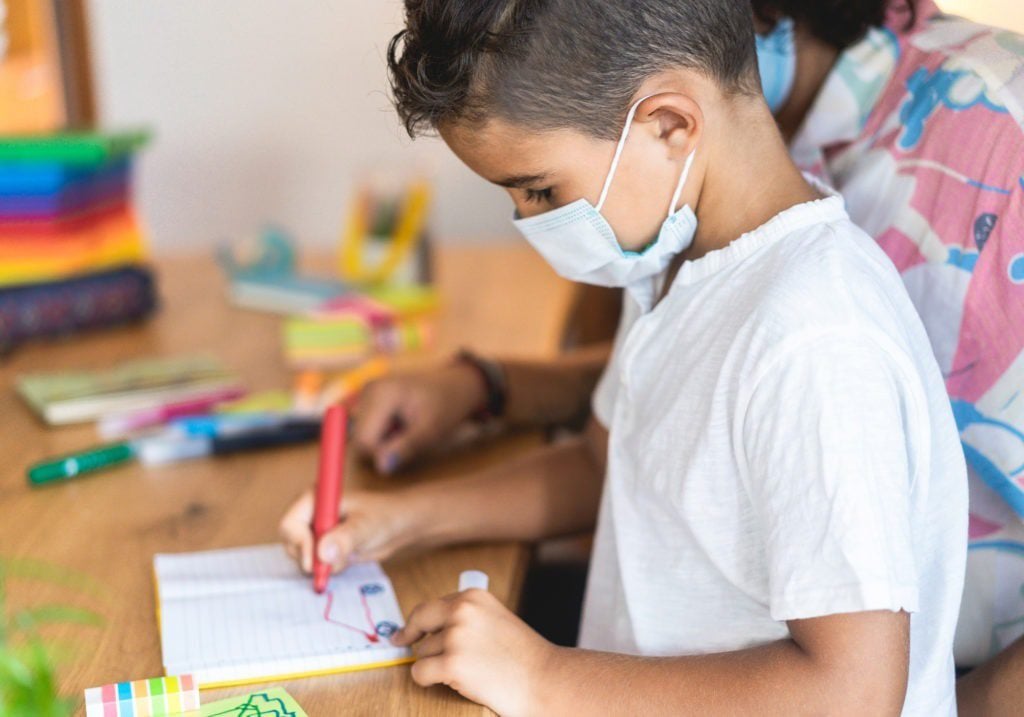 The Cost of Childcare
Costs vary based on location and your specific economic situation, and the math hasn't been recalculated for a few years now, but the last time the U.S. government put an estimate on raising a child to age 17, the tally came to a staggering $233,610. It has undoubtedly only gotten more expensive. This means that paying for childcare and other non-college education costs accounts for over $37,000 on average, from birth to their 17th birthday.
How much is that? In 33 states, as well as the District of Columbia, the cost of infant care is more than the cost of in-state tuition at a public, four-year college!
With an average cost of childcare ranging between $4,000 to $22,600 annually, according to the Economic Policy Institute (EPI), paying for childcare is one of the most significant financial challenges working parents face. But there are programs that help pay for childcare, as well as personal financial strategies that could save you money on childcare costs.
5 Strategies for Paying for Childcare
Whether you're expecting your first baby, recently became a new parent or have a full family already, you could benefit from a solid financial strategy for paying for childcare. Here are five tips to help you find money to pay for childcare — and to spend less of it while doing so.
1. Evaluate Your Budget
Most financial strategies and goals start with an evaluation of your monthly budget. Take a close look at where your money goes and where you might tighten up. Most people spend unnecessary money every month (too much takeout, unwatched streaming services, bloated cable packages, excessive heat/air-conditioning usage, etc). Those dollars could be better allocated and put to use elsewhere (toward long-term financial goals and childcare costs, for example).
2. Part-Time Childcare
Even if you're working remotely, you may benefit from receiving childcare assistance. Enrolling your kids into childcare on a part-time basis will help keep your costs down while still affording you the time to get your work done, indulge your individual passions, clean, or simply practice the self-care needed to be a whole and healthy person and parent.
3. In-Home Assistance
Babysitting has been normalized for parents to enjoy a night out, but why not make use of the same dependable neighborhood teenagers and babysitters you have had on speed dial to help you with your childcare during the daytime. You'll get the on-demand childcare assistance you need for a fraction of the cost of full-time childcare.
4. Low-Cost Childcare
Paying for childcare at private preschools can give parents sticker shock. Instead, look into the churches, YMCA/YWCA and other non-profit community-based organizations in your town. These local establishments may offer a low-cost childcare option for neighborhood families.
5. Free Pre-K
As parents await the establishment of free universal pre-k, there are some options for giving your child the preschool education and socialization they need. Check out the pre-kindergarten choices in your state to discover your options for receiving free state-sponsored childcare assistance and early preschool education for your kids.
5 Ways to Receive Childcare Assistance
From tax-advantaged savings accounts and tax credits to prominent government programs, here are five ways to receive financial assistance to help pay for childcare.
1. Dependent Care FSA
If your employer offers a Dependent Care Flexible Spending Account (DCFSA), you can set aside up to $5,000 tax-free to pay for childcare. This includes preschool, summer day camp, before or after school programs, and daycare. Depending on your tax rate, Care.com says that using this kind of FSA to pay for childcare could save you up to $2,000 a year.
2. The Child and Dependent Tax Credit
Even if your employer doesn't offer a DCFSA, you may still be able to take advantage of tax benefits. This specific childcare tax credit allows you to itemize up to $3,000 in childcare expenses per child per year, up to a $6,000 annual cap per family.
Care.com goes on to explain that, "Once you've itemized the expenses, you can take a percentage of that and apply the tax credit. Most families will see a 20% savings, which means you'll save up to $600 if you have one child and up to $1,200 if you have two or more children."
3. Military Childcare Fee Assistance
If you're a member of the United States military, you may be eligible for Department of Defense childcare fee assistance to help you pay for childcare. The requirements for this program are different for each branch of service, so check to see what your branch of the military offers.
4. Childcare Subsidies
The federal government distributes money to state-run childcare subsidy programs to help low-income families pay for childcare so they can work or go to school. Check the benefits and subsidies available in your state to see how they may help you pay for childcare.
5. Head Start Programs
Head Start and Early Head Start programs exist to provide low-income families free learning and development services for children ages birth to five. If you have a child with disabilities, Head Start could be a good option for helping to prepare them to succeed in school and in life, and helping you get the childcare assistance your family needs.
Read more
Disclaimer: None of the information provided in this email or blogs is intended to be tax advice. Please consult an attorney or tax advisor.