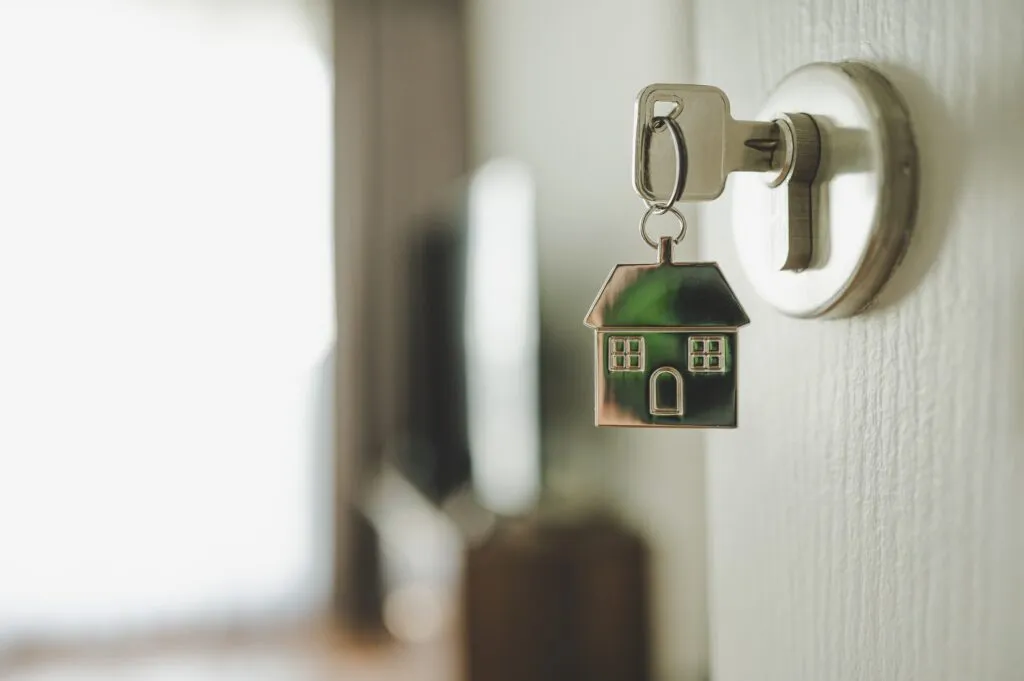 Let's be realistic, there are costs to owning a home. Customarily, the equity you build in your home far outstrips the cost of ownership over time, but before you buy a home, you should consider if you have the budget to maintain it and absorb the costs as they occur.
After all, when you own your home, you can't call your landlord to fix an issue. That issue is on you!
Here are some unexpected and overlooked costs of home ownership so you can decide whether it's right for you.
Initial Costs of Owning a Home
Down Payment
Some federal programs like VA or USDA loans waive the down payment, but many loans require a down payment of 3% or higher. However, down payments do reduce your mortgage payment.
Also, a down payment of 20% or greater can eliminate the need to carry Private Mortgage Insurance (PMI) and cut down your monthly payment even further.
At the median home price for 2022 of $428,700, a 3% down payment is $12,861 and a 20% down payment is $85,740.
Closing Costs
Closing costs range from 3-6% of your mortgage payment. Most of these closing costs are due at the time of closing. This includes lender fees, title fees, and your initial taxes and insurance.
These must be paid upfront under most circumstances. However, some closing costs must be paid at the time of service, such as the home appraisal.
At the median home price for 2022 of $428,700, you can expect to pay $13,000 to $26,000 in closing costs.
Moving Costs
You should consider moving costs when deciding whether to buy a home. An average local move with professional movers will cost $800-$2500, while long-distance moves cost from $2200-$5700. However, this cost can vary widely based on the distance and how many belongings you have to move.
Many households choose to rent a truck from U-Haul and Penske and move their own belongings; this is more work but can save a lot of money over hiring professionals.
Ongoing Home Ownership Costs
Insurance
Private Mortgage Insurance (PMI) is insurance for the lender in case you don't make your payments. However, you have to pay for it. The good news is PMI only applies if you make a down payment of less than 20% on your home.
In most cases, your PMI will be added as a line item when you make your mortgage payment. You can cancel PMI after reaching an 80% loan-to-value (LTV) ratio (i.e., once your mortgage balance is 80% of the original purchase price) and the lender or servicer must cancel or remove PMI when your LTV reaches 78%.
Homeowner's insurance, unlike PMI, covers your home in the event of a catastrophic event such as a fire. It's important to be aware of any restrictions. For example, many policies don't cover flooding, so you'll need a separate flood policy if you live in a flood-prone area.
Property Taxes
In most states and municipalities, you'll owe property tax on your home. This is an ad valorem tax, meaning it's based on your home's assessed fair market value, not what you paid for it.
In some cases, the lender will divide your annual tax into twelve monthly installments and collect them with your mortgage payment, holding the tax amount in escrow until it's time to pay the bill.
Homeowner's Association (HOA)
If your neighborhood has a homeowner's association (HOA), you will likely be expected to pay dues or fees to the HOA for maintenance and upkeep of common facilities.
In many cases, membership is mandatory, and fines can be levied for breaking HOA covenants or failure to pay dues. The average HOA fee in America is between $200-$300 per month.
Maintenance and Repair
When you own your home, you can't simply call the landlord when things break. Maintenance is your responsibility and if you don't have the money to fix damages, you could be stuck with an uninhabitable home or one that is open to further damage.
Experts recommend budgeting around 1% of your home's value each year for repairs and maintenance. For a home worth the 2022 median home price of $428,700, you'll want to budget around $4,300.
Common Repairs
Here are a few of the repairs and maintenance issues homeowners are likely to face:
Roofing: A typical roof lasts 15-20 years, and a leaky or damaged roof can cause health issues for your family as well as structural problems in your home. Even a single loose shingle can cause a leak that may cause severe damage.
Heating, ventilation, and air conditioning (HVAC): You should inspect your heating and air conditioning systems yearly and conduct all filter changes and maintenance at manufacturer-specified intervals.
Plumbing: Hot water heaters are expensive to replace, and plumbing malfunctions and repairs must be fixed quickly before they cause much bigger problems.
Mold and water damage: Roofing and plumbing issues can both lead to mold, which can cause major health issues for your family if not addressed immediately. Even if mold doesn't set in, water damage can lead to drywall and flooring repair or replacement as well as damage to your personal belongings.
Landscaping
Especially for those who have lived in apartments before becoming homeowners, landscaping and lawn care can carry some sticker shock.
Buying a lawn mower and other landscaping equipment can be a big up-front expense. The cost of professional lawn care adds up quickly. Either way, you must account for this expense when making your home-buying decision.
Pest Control
Depending on your climate, pests can be a major problem. Termites can cause extensive damage if left unchecked. Roaches and other bugs are unpleasant to share a home with, and mice are unsanitary.
When renting, your landlord usually handles pest control, but as a homeowner, this becomes your responsibility.
How to Finance Home Ownership Costs
There are a lot of expenses involved in home ownership, but there are also financial opportunities.
If you take the current value of your home and subtract what you owe on your mortgage, the difference is your home equity. Home equity is one of the key benefits of being a homeowner. You can leverage this to obtain financing at favorable rates by using it as security for a home equity loan or home equity line of credit.
A home equity line of credit (HELOC) through Prosper is a great option for financing home repairs and improvements, especially if you don't know what the exact cost will be. With a HELOC, you have a set maximum amount you can borrow. During the draw period, usually 5-10 years, you can access your available credit up to this amount at any time. As you pay the balance down, you can access the available amount again and again.
Once the loan enters the repayment period, you make payments on whatever balance is remaining until it's paid off. As a secured loan, a HELOC often carries lower interest rates than similar unsecured loans.
Home Equity Loans (HELoans) are another great option to harness the equity in your home for renovation purposes. With a HELoan, you receive a lump sum when you take out the loan, then make fixed payments until it's paid off. Like a HELOC, a HELoan carries lower interest rates than unsecured loans.
Personal loans through Prosper are a popular option for unexpected home repairs. With quick answers and fund disbursement, Prosper's peer-to-peer lending marketplace allows access to up to $50,000 with a fixed interest rate and no prepayment penalty.* Use our personal loan calculator to estimate your interest rate and payment before you apply.
Being a homeowner can be expensive, but for many Americans, the benefits far outweigh the costs.
While there are some hidden home ownership costs, these can be compensated by setting a realistic budget and buying a home at an affordable price. And the additional financing options available to homeowners can help handle the occasional unexpected repair cost.
As long as you are financially responsible and realistic about how much home you can afford, most home ownership costs are manageable. So do your research, make your budget, and chase the American dream of home ownership!  
---
Written by Rose Wheeler
Rose Wheeler oversees the blog's writing team and creates content strategy for Prosper. With 15+ years of journalism experience, she has covered business and finance-related topics such as consumer finance, financial products, banking, credit, and money management. Previously, Rose served as Editor-in-Chief for Wealth Hub at Future, Deputy Editor at Forbes Advisor, and Content Editor/Strategist at Millennial Money and The Motley Fool. In her free time, she enjoys exploring new places, reading, and playing video games
---
Read more
Eligibility for personal loans up to $50,000 depends on the information provided by the applicant in the application form. Eligibility for personal loans is not guaranteed, and requires that a sufficient number of investors commit funds to your account and that you meet credit and other conditions. Refer to Borrower Registration Agreement for details and all terms and conditions. All personal loans made by WebBank.
*Terms presented, including APR and monthly payment amount, are estimated and created based on information entered by you and through analysis of historical data on loans through Prosper. Your eligibility for a loan and actual terms depend on the information you provide in your application, and other variables including, but not limited to, your credit score, Prosper Rating, loan amount, loan term, employment and income details, credit usage and history. For example, a three-year $10,000 personal loan would have an interest rate of 11.74% and a 5.00% origination fee for an annual percentage rate (APR) of 15.34% APR. You would receive $9,500 and make 36 scheduled monthly payments of $330.90. A five-year $10,000 personal loan would have an interest rate of 11.99% and a 5.00% origination fee with a 14.27% APR. You would receive $9,500 and make 60 scheduled monthly payments of $222.39. Origination fees vary between 1% and 5%. Personal loan APRs through Prosper range from 6.99% to 35.99%, with the lowest rates for the most creditworthy borrowers.
Eligibility for a home equity loan or HELOC up to the maximum amount shown depends on the information provided in the home equity application. Depending on the lender, loans above $250,000 may require an in-home appraisal and title insurance. Depending on the lender, HELOC borrowers must take an initial draw of $50,000 at closing; subsequent HELOC draws are prohibited during the first 90 days following closing; after the first 90 days following closing, subsequent HELOC draws must be $1,000, or more, except in Texas, where the minimum subsequent draw amount is $4,000.
The amount of time it takes to get funds varies. It is measured from the time the lender receives all documents requested from the applicant and depends on the time it takes to verify information provided in the application. The time period calculation to get funds is based on the first 4 months of 2023 loan fundings, assumes the funds are wired, excludes weekends, and excludes the government-mandated disclosure waiting period.
For Texas home equity products through Prosper, funds cannot be used to pay (in part or in full) non-homestead debt at account opening.
Depending on the lender, qualified home equity applicants may borrow up to 80% – 95% of their primary home's value and up to 80% – 90% of the value of a second home. In Texas, qualified applicants may borrow up to 80% of their home's value. HELoan applicants may borrow up to 85% of the value of an investment property (not available for HELOCs).
Home equity products through Prosper may not be available in all states.
All home equity products are underwritten and issued by Prosper's Lending Partners. Please see your agreement for details.
Prosper Marketplace, Inc. NMLS# 111473
Licensing & Disclosures | NMLS Consumer Access