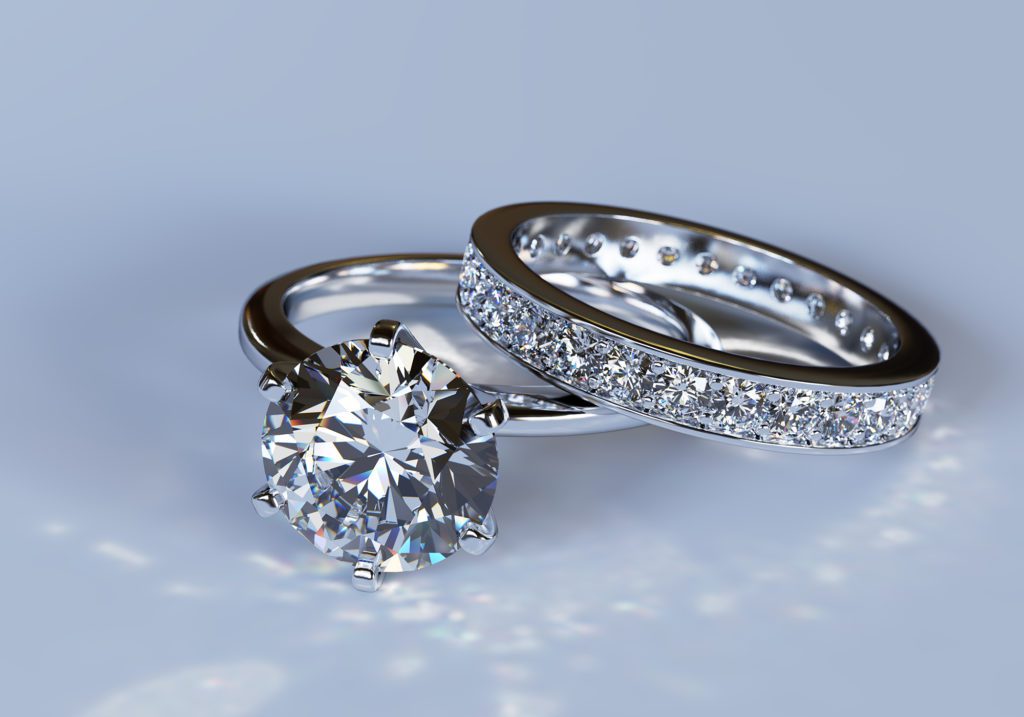 Are you ready to pop the question to your partner? You may be wondering how you'll afford such a big purchase. While there are many diamonds at different price points, any ring is going to be an investment. Still, by planning and setting a budget, you can learn how to pay for an engagement ring with ease. Whether it's setting aside extra cash or taking out a personal loan, let's look at all the ways to finance the rock for your future spouse-to-be.
Save Your Cash
Before learning about the four Cs, it's important to decide on a realistic budget for your engagement ring. And begin saving as soon as possible. If you anticipate buying a ring, take steps to secure the cash you'll need. Of course, some buyers will choose to pay cash, but not everyone can pay the full price of the ring upfront. So open a separate bank account, then set up automatic payments or monthly transfers. While this can be more time-consuming and delay your planned proposal date, it's worth it in the long run.
Some might say it removes the romance, but having a discussion with your future spouse about the maximum spend is smart. You'll both be thankful you set a clear goal and can start your journey together — responsibly.
You might ask, "How much should I pay for an engagement ring?" Well, according to the 2021 WeddingWire Newlywed Report, the average person spends $5,500 on an engagement ring. Yet, half will pay under $5,000. So, let's say you and your partner have a six-month timeline for an engagement with the desired ring costing $4,000. Divide the cost of the ring by six, and you'll need to save about $667 per month.
Pro tip: If you're willing to pay all cash, sometimes you can negotiate a better price.
Eliminate a Payment or Start a Side Gig
Perhaps you're tight on cash with no wiggle room to afford to pay the typical 2–3 months salary. Here's where you can get strategic. Since the ring will rank higher than most other purchases or expenses, cancel or pause the entertainment subscriptions (i.e., Netflix or Hulu) or gym membership.
Alternatively, monetize your talents with a side gig or bring extra income by renting out a room. There are more than enough ways to get creative, so you can avoid racking up credit card debt — and feel confident about life's next steps.
Apply for Store Credit
Some jewelers offer their own store credit card and financing plans, where you can take advantage of a special interest rate (0% APR). But fair warning: Read the fine print. If you can't pay the entire balance at the end of the promotional period, you'll still end up paying that deferred interest, ultimately carrying the balance and tacking on additional fees.
Not to mention, credit cards can always charge additional fees at any time, keeping you in debt longer than you'd like.
Take Out a Personal Loan
One of the best ways to pay for the engagement ring? Opting for engagement ring financing. Suppose you're unable to pay off a credit card during the introductory period. In that case, a personal loan offers the convenience to pay back the amount at a lower fixed rate — over several months or years. Bonus? You can pay for the engagement ring in installments, so you'll know exactly when your debt will be repaid.
In fact, according to recent data published by the Federal Reserve, personal loan interest rates are substantially lower than credit card interest rates. The average personal loan APR falls at 9.34%, while the average credit card APR is at 16.43%. Therefore, a personal loan tends to be a more wallet-friendly route. 
Prosper makes it easy to apply for a personal loan and borrow up to $40,000 at an affordable, fixed-rate, depending on your credit history and debt-to-income ratio.
It's easy to see how a personal loan can make all the difference. Because having a fixed interest rate, a simple repayment plan, and an established payoff date ensure financial peace of mind for you and your partner.
Choose an Unconventional Option
Some couples want a traditional diamond ring but are willing to break free from the in-store buying route to save money. For example, buying online is now an attractive option, with some services even leveraging AI technology to give you a good deal on a suitable stone.
Other couples choose non-traditional rings to signify their commitment, including engagement tattoos, vintage rings, or rings made of more affordable materials. Beyond financial reasons, some people choose alternative rings for ethical reasons — including many options that offer conflict-free gems and recycled or sustainable materials.
There's also the less conventional option of delaying a ring purchase altogether until you are in a more comfortable financial position. Or, as a compromise, you could start with a more modest ring and upgrade once you are in a better spot financially.
Buying an Engagement Ring
With the high cost of weddings, along with student debt and other factors, it's no wonder people are increasingly breaking from tradition and being more conservative with their ring budget.
In the end, there's no correct answer for how to pay for an engagement ring (or how much you should pay). The most important thing is to remember that the ring is only a symbol — a symbol of commitment to your future spouse. It's just the beginning of many other pricey purchases that lie ahead (a home, cars, kids, and more). So review your current debt-to-income ratio, budget accordingly, and carve out a plan that suits your unique financial situation.
Good luck and best wishes from your friends at Prosper!
And don't forget to hire a sneaky photographer — everyone loves to see good candid engagement pics on Instagram!
Read more