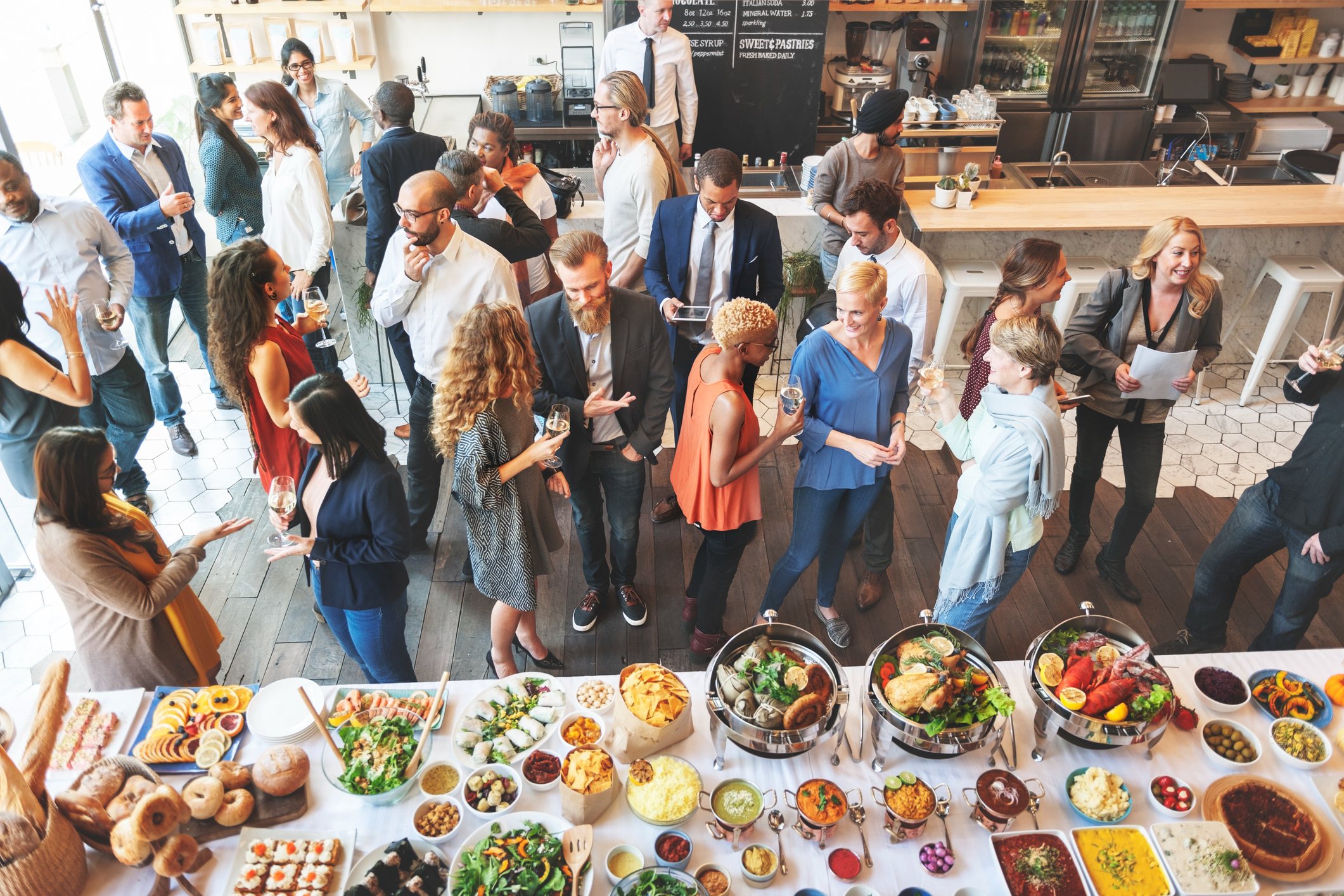 There are many reasons to host a special event: to celebrate an engagement, retirement, graduation, or even a milestone anniversary. After all, who doesn't like a big party? But what's your party planning budget?
Whatever special event you're planning, a budget is essential to keep costs under control. It's easy to lose track of how much you've spent when you're juggling multiple vendors and excited for your event. Before calling the caterer or DJ, your first step is to build your budget.
Building your budget
The first step is sitting down and figuring out how much you can afford to spend. You can use a spreadsheet, pen, and paper, whatever works best for you.
You may even want to use one of the many available event budget templates; Microsoft Office, for example, offers a free template for event budgets that allows you to put in estimates for each category and then punch in the actual cost once it's known.
Knowing how much you can spend keeps you from running out of funds halfway through the process or going over budget. And by having an estimated party planning budget for each category, you can be frugal in one area and know how much you can use for splurging elsewhere—responsibly.
Planning your party: The basics
One idea to keep costs down is to come up with a theme for your event. This creates a unified thread running through all elements of the event and helps focus your planning and budget needs.
Venue
Every grand party needs the right venue. Costs vary widely depending on how many people you expect, how formal you'd like the event to be, and the location and luxury of the venue.
Besides the location rental fee, there are additional charges for tables, chairs, and ambient lighting — the list of extras could go on and on depending on your specific needs. Many venues specify using their own vendors, making things more expensive.
One important consideration when planning for venue costs is to consider the time of year. You'll want to reserve early if you're planning an event during busy times such as wedding season or holidays.
Food and catering
A party really isn't a party without good food! Whether you're planning a formal, catered meal, or something more casual, it's important to be clear about how much you are willing to spend on catering and watch out for hidden costs in catering contracts.
Some venues offer all-in-one packages that include catering services. Still, if your preferred venue doesn't include catering, it pays to get quotes from multiple caterers and compare prices.
Even for the fanciest of gatherings, there are alternatives to catering. You can buy pre-made food trays and rearrange them on your fanciest serving dishes.
Alternatively, you can host a potluck or throw a party focused on delicious and filling foods that are budget-friendly.
Drinks
Alcohol can be a considerable expense when throwing a party, especially if you have an open bar. EventPlanning.com has a helpful guide for how much you can expect guests to drink and how much it will cost. They estimate that an open, professionally staffed bar will cost up to 20% of your event budget — plus another 20% in gratuity for the bartenders.
If a professionally-run bar is a must, a cash bar can help you ensure the availability of alcohol at a much lower cost. Another option is to forego a full bar and create a signature drink for the night based on inexpensive types of alcohol, limiting the different alcohol you have to stock.
Whichever option you take, you should also include non-alcoholic beverages for designated drivers, those who choose not to drink, and those who have had a little too much. Consider offering a signature mocktail to allow non-drinkers to join in toasts and feel more connected to the festivities.
Entertainment
Live music or DJs are a popular (and excellent) choice for special events, but they don't come cheap. For some events, there's no substitute for a human touch on the sound system, but thanks to modern technology, there are less expensive answers.
Apps such as Spotify or YouTube Music allow you to assemble fully curated playlists. Bluetooth speakers are reasonably priced and can wirelessly pair with a smartphone to keep tunes going all night long.
Decorations
Decor doesn't have to be fancy to awe your guests. Use stores like Party City and Target to buy a few accent pieces like disposable tablecloths, and use lamps and candles creatively for mood lighting. Pinterest, Instagram, and other social media sites have many crafty ideas to create inexpensive and unique party decor.
Contingencies
Sometimes things don't go as planned. It's essential to have a contingency budget set aside for anything unexpected. The Balance recommends you set aside up to 20% of the total party planning budget to cover unexpected items.
The Perfect (and Frugal) Event
Hosting a memorable party doesn't need to cost a fortune. Ultimately, the invite list is what's most important. Sharing special moments with friends and family will always be the real payoff.
Being frugal where possible is the financially responsible choice. However, a big party can still be expensive no matter how frugal you are.
For events significant enough to make the investment, you have several financing avenues. For example, you can use a personal loan through Prosper to pay for your event at a reasonable rate and with no prepayment penalty.*
Whatever you're celebrating, we hope you and your guests have an event to remember!
Read more:
Eligibility for personal loans up to $50,000 depends on the information provided by the applicant in the application form. Eligibility for personal loans is not guaranteed, and requires that a sufficient number of investors commit funds to your account and that you meet credit and other conditions. Refer to Borrower Registration Agreement for details and all terms and conditions. All personal loans made by WebBank.
*Terms presented, including APR and monthly payment amount, are estimated and created based on information entered by you and through analysis of historical data on loans through Prosper. Your eligibility for a loan and actual terms depend on the information you provide in your application, and other variables including, but not limited to, your credit score, Prosper Rating, loan amount, loan term, employment and income details, credit usage and history. For example, a three-year $10,000 personal loan would have an interest rate of 11.74% and a 5.00% origination fee for an annual percentage rate (APR) of 15.34% APR. You would receive $9,500 and make 36 scheduled monthly payments of $330.90. A five-year $10,000 personal loan would have an interest rate of 11.99% and a 5.00% origination fee with a 14.27% APR. You would receive $9,500 and make 60 scheduled monthly payments of $222.39. Origination fees vary between 1% and 5%. Personal loan APRs through Prosper range from 6.99% to 35.99%, with the lowest rates for the most creditworthy borrowers.