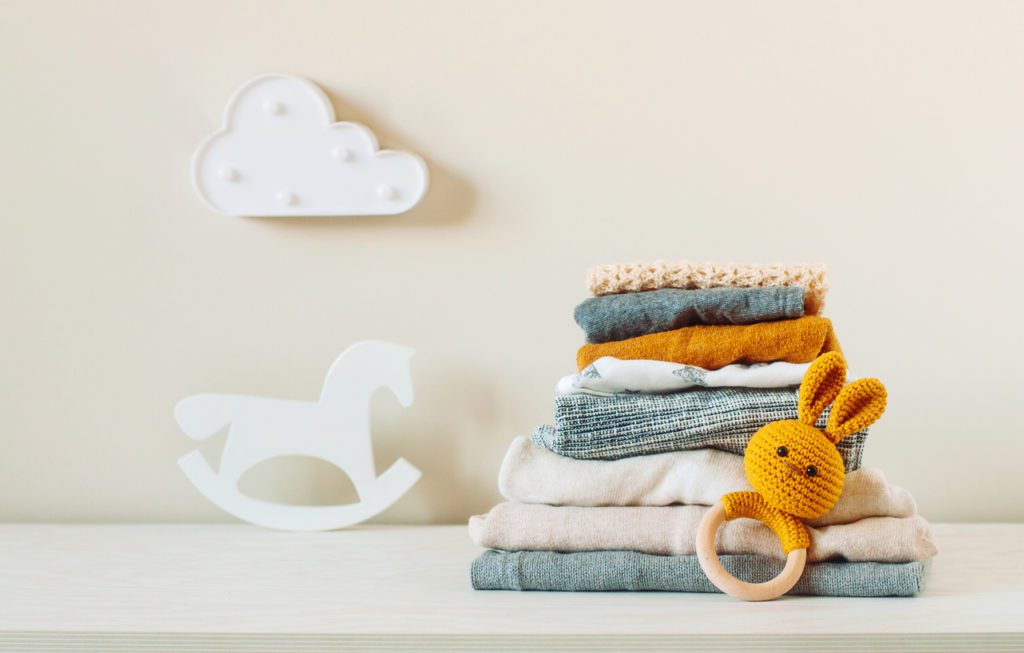 Getting ready to welcome a new member of the family is both joyous and challenging. There's so much to learn and prepare for. Not only that, becoming a parent is an expensive endeavor, and many people are unaware of how to prepare for a baby financially.
Have no fear, we're here to break it down for you, trimester-by-trimester, so you're ready for the big day.
How to Prepare for a Baby Financially During the First Trimester
Nine months seems like a long time, but there's a lot to get done and it will be over before you know it. So the first trimester is a great time to get your financial affairs in order and set yourself up for the home stretch!
Cut Down Debt
Credit cards are a fantastic tool for handling unexpected expenses or covering big purchases (provided you can pay them off each month), but they often carry high-interest rates and lower your credit score. Paying down these balances, or consolidating them into a lower-interest loan, can save you a lot of money in interest, and free up your available credit for unexpected baby expenses.
For example, you might use a personal loan or home equity line of credit (HELOC) to consolidate higher-interest debt into one payment. A HELOC uses your home equity to provide a low interest rate. Reducing the number of payments you have to make each month will pay dividends later for your stress level.
Build a Budget
One thing that is certain to change as you transition into parenthood is your budget. Having a baby can be expensive, raising one even more so. So it's a good idea to get your finances in order before the big day.
The first step is to track your spending. Keep your receipts for cash transactions and track your card purchases through online banking. After a few weeks, you'll have a pretty clear picture of your spending each week and month.
Once you have several weeks of spending history, sit down and establish a budget. Take a hard look at your nonessential spending and consider places to trim your spending. Establish an amount to save each month and commit to depositing that amount into a savings account. If you have a surplus at the end of a month, drop that in savings as well.
By budgeting early in your pregnancy, you can:
Adjust to a tighter budget before things get too stressful.
Build a nest egg for expenses later.
How to Prepare to Have a Baby Financially During the Second Trimester
Increase Your Life Insurance
No one wants to think about their own mortality, but becoming a parent has a way of refocusing your priorities so your child is taken care of even if something unexpected happens.
Life insurance helps ensure that even if the unthinkable happens, your loved ones will have the resources they need to succeed. A good rule of thumb to follow for an expectant parent is to insure themselves for six to eight times their gross annual salary. A term life insurance policy for 20 years gives you peace of mind while your child is growing up and is reasonably affordable for most parents.
Write (or Update) Your Will
It's also recommended that you have a will in place. You'll want to designate a legal guardian for your child if something happens, as well as arrange for your assets and wealth to be handed down to your children.
Writing your will doesn't need to be expensive; there are free and low-cost websites that allow you to draw up a will. You can also utilize a legal document service that includes a review by a paralegal.
However, you should consult an attorney if there are any potential complications with your estate. Reasons to consult an attorney include:
You have heirs likely to challenge your will.
Your home and other assets exceed $1 million in value.
You wish to make special provisions.
You have a special-needs child.
You qualify for the federal estate tax.
Plan for Your Return to Work
Talk to your human resources department about benefit programs, such as parental leave or disability pay. Additionally, the federal Family and Medical Leave Act (FMLA) entitles most parents to take up to 12 weeks of unpaid leave after a birth, with their health benefits and seniority protected. However, you must give 30 days notice to your employer to take advantage of FMLA, so don't wait until the last minute.
You'll also want to research childcare options during the second trimester and have a plan before the big day. Whether you're sending your child to daycare or hiring a nanny or au pair, starting your search early will mean a lot less stress later!
How to Be Financially Prepared for a Baby During the Third Trimester
Look Into Your Health Insurance Options
You don't have to wait until open enrollment to add your newborn to your health insurance. Having a child is a life event that makes you eligible for a special enrollment period. Most insurance companies allow you 30 to 60 days to enroll your child after delivery day, but doing as much of the legwork as possible before the birth means you can spend that crucial first-month bonding with your baby (and sneaking in some sleep when you can). You can fill out most of the paperwork ahead of time and just add the name, date of birth, and other details after the delivery.
Start Saving for College
A 529 college savings plan is a type of tax-free investment account that allows parents to save for their children's future education. Like a 401k, the power of compounding interest makes a 529 college savings plan more valuable the earlier you open it.
Upromise works with a 529 plan by allowing members to register their credit cards and get contributions to a child's college account simply by using their card for everyday purchases with participating retailers and restaurants. Anyone can join Upromise, so you can get your family and friends involved in paying for an education. And by linking your Upromise account to your 529 plan, that balance keeps growing as you make your everyday purchases. 
Being Financially Prepared for a Baby
Parenthood is a life-changing experience that comes with big adjustments. The more paperwork and preparation you complete before the big day, the more you can focus on bonding with your new child. By starting early and completing a few tasks each trimester, you'll be ready to welcome your baby to the world.
P.S. Warm wishes and congratulations from the Prosper team!
Read more
All personal loans made by WebBank.