For 16 years, Danny Clark had worked as a customer service engineer for a telecommunications company in Indianapolis, but for years he also harbored another secret desire: to become a race car driver. Unless you're backed by a giant company though, that can quickly become a prohibitively expensive hobby. He tried to take out a loan three years ago to make his dream come true, but local banks all turned him away. So, he turned to marketplace lending for a loan through Prosper.
Today, Danny drives his outlaw Micro Sprint, an open-wheel racing car with a 600cc motorcycle motor, in 20 to 25 races per year in Indiana, Illinois, Tennessee and Oklahoma in his spare time. Here, Danny shares how a five-year loan through Prosper helped him pursue his lifelong passion: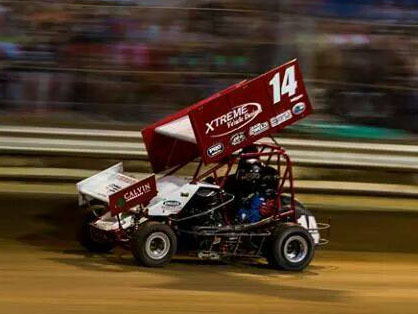 How did you learn about Prosper?
The local banks didn't want to help me out. I was going to fund some of it myself and get a personal loan for the rest of it, but the local banks weren't an option. That's when I started asking around about other loan options, and a family member told me about peer-to-peer lending and specifically, Prosper. It sounded like just the thing I was looking for.
How has Prosper helped you fund your car racing hobby?
In the first year of racing, the initial investment for a car, trailer, tools and other things costs a fair amount of money — about $30,000 for me. After the initial investment, the ongoing cost isn't as bad as long as you don't tear up your equipment. The second year, expenses were about half of what they were the first year, about $15,000 give or take. This year, I'm already at $6,000. As long as I stay in the same car, don't wreck my equipment and keep recurring costs low — I had one major wreck last year — I can take care of the costs myself and work on paying off my loan.
What's one of the biggest benefits of marketplace lending?
With a personal loan through Prosper, I can still race, pay the recurring costs on my own, make my normal payments and save in my 401K. Some people may have a dream car or dream house. You can probably get a loan from the local bank for those things. For buying a sprint car, you can't just go through the classic loan options. Prosper allows you to take care of that initial investment, turn it into a payment plan and continue to pay your bills. It was such a simple, easy process from the response via email to checking on loan status online.
What tips would you give others with similarly expensive hobbies?
I believe it's good to pay for things with cash and have the money upfront. I've done that for many years and still have a retirement account. But racing cars is something I've wanted to do my whole life. The process to fill out the Prosper application was really simple and quick. It's a lifestyle decision in my mind. If there are other hobbies you want to do, Prosper gives you the ability to do that and be reasonable about it because traditional banks typically have higher interest rates than those you can get through Prosper.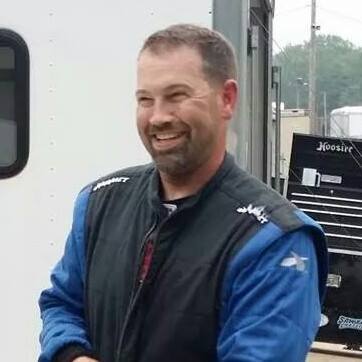 Read more