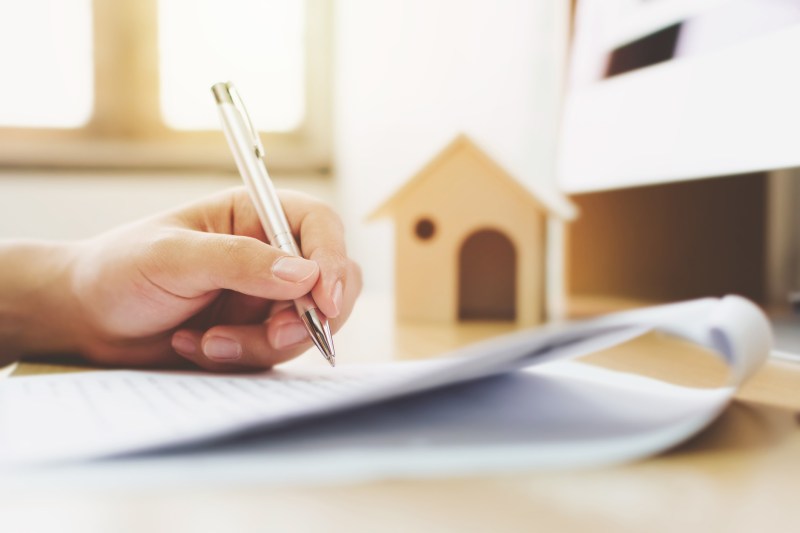 Timing is everything when it comes to ​​mortgage refinancing.
Apply for a ​​mortgage refinance at the wrong time, and you could end up with bigger payments and a delayed payoff date. Time your refinance correctly, and you could experience exactly the opposite result: you could create more breathing room in your budget, save big on interest charges and get the chance to pay off your home sooner.
What is the best time to refinance?
Generally speaking, you can benefit from ​​mortgage refinancing if interest rates have dropped since you took on your mortgage. If you took out ​​a mortgage before 2022, when rates were historically low, you might have to shop around to find a lower interest rate today.
Your home equity also plays a big role in the timing of a refinance. Some lenders require ​​20% equity, meaning you've paid off at least 20% of your loan or made up the difference through an increase in your home's value.
Unfortunately, gaining equity can be challenging since a large portion of your mortgage payment goes to interest in the loan's early years. For many homeowners, it can take ​​as long as 10 years to pay down 20%.
Of course, not all lenders have the same terms and requirements. If you're having trouble timing the market or you're short on equity, you could try one of these alternative options to ​​refinance your mortgage:
Adjustable-rate mortgage (ARM): Refinancing into an ARM is risky since the interest rate can increase over time. But an ARM can be a good option if you plan to sell the home before the rate begins adjusting, since it could save you around ​​1%APR or more when compared to a fixed-rate loan.
FHA streamline refinance: If your mortgage is insured by the FHA, you could be eligible for an FHA streamline refinance, which has ​​minimal equity and credit requirements to qualify.
USDA streamlined assist refinance: ​​USDA home loan borrowers may be able to use this program to reduce their monthly payments, even if they have no equity and poor credit.
15-year refinance loan: Refinancing from a 30-year loan to a 15-year loan may increase your monthly payment but could lower your interest rate. Potentially saving you money over a longer period of time.
What are the factors to consider when deciding to refinance?
Interest rates
If interest rates are down, it could be a good time to consider refinancing. It's nearly impossible to predict when interest rates on ​​mortgage refinancing will fall. Still, it can pay off to keep an eye on the market.
Experts generally recommend refinancing if you can reduce your rate by at least 0.75%, but it might be worth refinancing for an even smaller reduction. Refinancing can also save you money if it gets you out of an adjustable-rate mortgage and into a fixed rate.
Home equity
Before you can be approved for a ​​mortgage refinance loan, you may need to show the lender how much home equity you have. To get an accurate estimate, you'll need two pieces of information:
Market value of your home: The lender may require you to get your home appraised, which could cost a ​​couple hundred dollars. You can also use a home estimate website if you're looking for a ballpark figure to get started.
Loan balance: You can check your most recent mortgage statement or log into your loan account to find out how much you currently owe on your mortgage. Be sure to include all loans against the home in your calculation.

Once you have that information, you can use the following formulas to determine how much equity you have and to find your loan-to-value (LTV):
Home equity = Market value – Loan balance
LTV = (Loan balance / Market value) x 100
Closing costs
According to ​​Freddie Mac, the average closing costs for a refinance add up to about $5,000.
On top of that, you may have to pay an o​​rigination fee, cover the cost of an appraisal and more. When you calculate how much you could save by refinancing, include these expenses. One way to reduce these costs is to shop for a more affordable lender.
Credit
Most lenders will only approve you for ​​mortgage refinancing with credit scores of ​​620 or higher. But the higher your scores are, the better the terms you can qualify for.
Before applying for a ​​refinance mortgage, you can pull your free credit reports at AnnualCreditReport.com to see what improvements you need. Any changes you make could take 30 days or more to impact your reports and scores. So if your credit needs improvement, you'll want to start working on it at least a few months in advance.
4 benefits of refinancing at the right time
Refinancing can save you a surprising amount of money if you do it at the right time. It may take patience, but there are benefits to waiting (and preparing) for the opportune moment:
Save money on interest
Why do interest rates matter so much when it comes to refinancing? Because they're by far the biggest expense involved with having a mortgage.
If you look at the sample calculation below, you can see that refinancing into a rate just 0.50% lower (from 7% down to 6.5%) on a $350,000 loan can save a borrower over ​​$42,000 in interest charges and reduce their monthly payment by ​​$116. Of course, the numbers will look different for each loan but the savings can still be significant.
Sample Cost to Repay a ​​$350,000 30-year Mortgage
| | | |
| --- | --- | --- |
| ​​​​​APR | Monthly payment | Total Interest Paid |
| 8% | $2,864 | $574,742 |
| 7% | $2,624 | $488,762 |
| 6.5% | $2,508 | $446,583 |
Reduce your monthly payments
There are several ways refinancing a mortgage can reduce your monthly payments. The most common reduction happens if you refinance into a lower interest rate. As a result, your total interest charges will be less and your monthly payment will be lower.
You can also reduce your monthly payments by refinancing into a loan with a longer payoff time frame.
For example, if you have 20 years left on your loan and you refinance into a 30-year payment, your debt will be spread over 10 additional years and your monthly payments will drop as a result. But keep in mind that the total amount of interest you pay will increase when you take longer to pay off the debt.
Earlier payoff
If you want to pay off your mortgage faster, refinancing can help.
Refinancing into a more affordable loan can speed up your payoff date, since you'll have fewer interest charges to cover. On top of that, you can choose to pay extra each month and be debt free even sooner. Alternatively, you can refinance into a shorter repayment term. Either way, make sure you go with a lender who doesn't charge a prepayment penalty on the new loan.
Cash out your equity
If you own a home and have equity, refinancing can provide you with extra cash. Through a cash-out refinance, you can pay off your original loan and receive a lump sum of money proportionate to the remaining equity in your home.
But cashing out equity isn't always recommended. Like home equity loans (HELoans) and home equity lines of credit (HELOCs), a cash-out refinance creates more debt against your home. If you fall behind on the loan payments, you could risk foreclosure.
On the other hand, you could improve your financial situation if you use the lump sum from a cash-out refinance to pay off high-interest debt, like credit cards or payday loans.
With refinancing, timing is everything
If you're interested in refinancing, you may have to wait for interest rates to drop. In the meantime, it helps to be proactive. You can work on gaining equity in your home, getting your credit in good shape and comparing fees from multiple lenders. Homebuyers who put in the work—even just to shave off just a fraction of a percentage of interest—can eventually see a big payoff.
---
Written by Sarah Brady | Edited by Rose Wheeler
Sarah Brady is a financial writer and speaker who's written for Forbes Advisor, Investopedia, Experian and more. She is also a former Housing Counselor (HUD) and Certified Credit Counselor (NFCC).
---
Read more:
Eligibility for a home equity loan or HELOC up to the maximum amount shown depends on the information provided in the home equity application. Depending on the lender, loans above $250,000 may require an in-home appraisal and title insurance. Depending on the lender, HELOC borrowers must take an initial draw of $50,000 at closing, except in Texas, where the minimum initial draw at closing is $60,000; subsequent HELOC draws are prohibited during the first 90 days following closing; after the first 90 days following closing, subsequent HELOC draws must be $1,000, or more, except in Texas, where the minimum subsequent draw amount is $4,000.
The amount of time it takes to get funds varies. It is measured from the time the lender receives all documents requested from the applicant and depends on the time it takes to verify information provided in the application. The time period calculation to get funds is based on the first 4 months of 2023 loan fundings, assumes the funds are wired, excludes weekends, and excludes the government-mandated disclosure waiting period.
For Texas home equity products through Prosper, funds cannot be used to pay (in part or in full) non-homestead debt at account opening.
Depending on the lender, qualified home equity applicants may borrow up to 80% – 95% of their primary home's value and up to 80% – 90% of the value of a second home. In Texas, qualified applicants may borrow up to 80% of their home's value. HELoan applicants may borrow up to 85% of the value of an investment property (not available for HELOCs).
Home equity products through Prosper may not be available in all states.
All home equity products are underwritten and issued by Prosper's Lending Partners. Please see your agreement for details.
Prosper Marketplace, Inc. NMLS# 111473
Licensing & Disclosures | NMLS Consumer Access