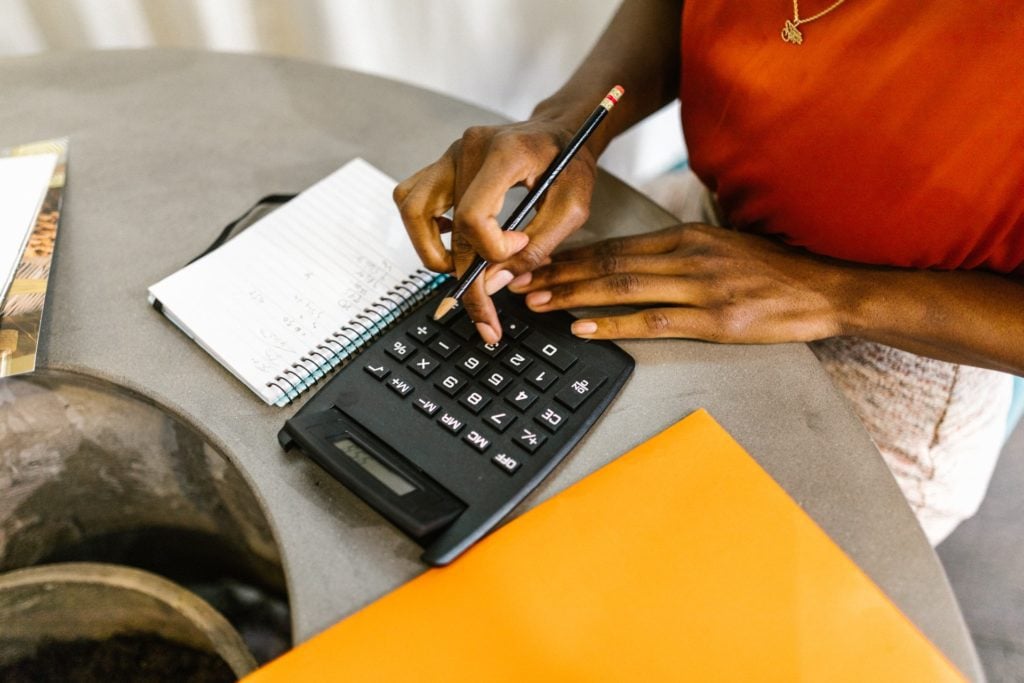 A person's home is their castle, but being a homeowner has many benefits beyond simply becoming the ruler of your domain. One of the biggest benefits is the ability to use your home equity to access advantageous financing at lower rates than unsecured loans.
This can be a powerful tool along your journey to financial empowerment, both for achieving financial goals and addressing challenges along the way.
What is home equity? How can you use this to consolidate your debt for easier budgeting and lower interest? Let's find out with Prosper's guide to using home equity!

What Is Home Equity?
Home equity is the difference between how much your home is worth and how much you owe on your mortgage. For example, if you owe $100,000 on your mortgage, but your home is worth $300,000, you have $200,000 in equity.
If your home value stays consistent, you'll slowly gain equity as you pay down the mortgage principal. However, real estate prices generally rise, so most experts consider real estate a safe investment that will increase over time. That means many homeowners build up significant equity from the value of their home increasing and by paying down their mortgage.
One of the key benefits of using your home's equity to borrow money at a lower interest rate is debt consolidation.
Home equity-based financing, such as a home equity line of credit (HELOC) or home equity loan (HELoan), typically offers interest rates substantially lower than credit cards or other loans. With a lower interest rate, you can pay debt off faster and pay less money overall.
How to Use Home Equity
When you take out a home equity loan or home equity line of credit, you're using the equity you've built up in your home to secure the loan.
With a secured loan, you agree that if you fail to pay the loan back, the lender can seize whatever assets you used as collateral. It's important to remember that when you use your home equity, you're essentially taking out a second mortgage. If you miss payments, it's possible for the lender to foreclose on your home just as they would if you failed to pay your mortgage.
However, home equity loans and lines of credit are ‌less risky because of the security of having collateral. Therefore, the lender generally offers a much lower interest rate than rates on credit cards or other unsecured loans.
Let's look at two options for using some of your home's equity to pay off your debt and to move forward with a simple, single monthly payment.
Home Equity Line of Credit (HELOC)
A HELOC is a revolving line of credit. It works similarly to a credit card, only with your home as collateral. The lender approves a maximum credit limit, but you can use however much of it you'd like at any time, giving you enormous flexibility.
As you pay down the balance, it becomes available to borrow again. It's important to note that the amount you will be permitted to borrow will be based on several different factors, including, but limited to:
Accumulated home equity
Current income
Credit score
There is a draw period when you can access your HELOC to borrow money, generally 5-10 years. After that, you enter the repayment period, during which you make payments on the remaining balance. HELOCs generally have a variable interest rate.
Home Equity Loan (HELoan)
Like a HELOC, a HELoan allows you to borrow against the value of your home. However, in a HELoan, you borrow a one-time, lump sum amount, usually at a fixed interest rate.
You then make fixed payments for the duration of the agreed repayment term. You should make sure you're able to make the monthly loan payment before proceeding with a home equity loan.
Once you receive the funds from the loan, you can consolidate your other debt by paying off credit cards and other outstanding high-interest obligations. Then you can make that single, fixed monthly payment for the duration of the home equity loan term.
What to Do With Your Home Equity
You can do many things with low-interest financial vehicles, but here are a few ways to use home equity to help meet your financial goals and needs.
Debt Consolidation
Since home equity-based financing typically features lower interest rates than most other types of loans, they're an excellent option for paying off other loans and consolidating as many as possible into one loan with one monthly payment.
In addition, with lower interest, more of each payment you make will go towards paying down your debt. This means you can pay your debt off much faster if you keep making the same payments.
Sometimes, consolidating debts even results in a lower payment, providing some relief for your budget.
Consolidation also lowers stress; instead of keeping track of multiple payments, each with its own due date, you have one payment each month.
If you have more debt to consolidate than home equity, a HELOC can be a great option, since you can pay it back at the lower interest rate, and then draw funds again as you need them until the draw period comes to a close.
However, a HELOC requires self-discipline, as easy access to funds can lead to overextending oneself by taking on more debt than planned. While HELOCs offer great flexibility for other expenses, we recommend making a household budget and ensuring your spending plans fit into your budget first.
On the other hand, a HELoan gives you cost certainty as you can borrow just enough to consolidate your debts and have a set payment and schedule.
Home Improvements
Renovation and remodeling projects often increase your home's value, so a home equity loan or line of credit is a great option to finance these projects! A HELOC is especially popular for home improvement projects since the cost of materials or labor can often fluctuate.
College and Educational Expenses
Sending your kids to college or private school can be expensive, and even families who saved for college expenses can find themselves short, given the increasing cost of education. Tapping your home equity enables you to invest in your children's future at an affordable interest rate.
Medical Bills
Even with medical insurance, a hospital stay can be expensive. In fact, medical bills are the #1 cause of bankruptcy in America. It's prudent to be cautious before using a HELOC or HELoan to pay for medical expenses since they are secured by your home.
However, the lower interest rate can often make the difference when paying for medical bills compared to putting them on credit cards. HELoans can be a crucial tool in making healthcare affordable for your family.
Dream Vacation
Because HELOC and HELoan interest rates are often better than that of credit cards, using the equity in your home is a great way to pay for that much needed getaway to your bucket list destination.
Weddings and Honeymoons
Whether it's your own wedding or your child who is tying the knot, a great way to tap into your home's equity might be to pay for a wedding.
Of course, having a sensible affair that doesn't break the bank is likely a sound financial plan, too, but using the equity you've built up in your home could be one way to get a brilliant photographer to capture the day, hire a great DJ who will spin a creative and personalized playlist, and make your honeymoon extra extravagant and memorable.
Ready to Use Your Home Equity for Debt Consolidation (Or Anything Else?)
Using the equity in your home can help you ‌merge your debt into one manageable monthly loan payment with lower interest and lower stress. It's also a great option to pay for other major life expenses.
Understanding how home equity works and knowing how you can make use of it is critical to becoming truly financially empowered. However, before you proceed, make sure you calculate which home equity option will work best for you and your overall financial well-being.

Read more
IMPORTANT INFORMATION ABOUT PROCEDURES FOR OPENING A NEW ACCOUNT.
To help the government fight the funding of terrorism and money laundering activities, Federal law requires all financial institutions to obtain, verify, and record information that identifies each person who opens an account.
What this means for you: When you open an account, we will ask for your name, address, date of birth, and other information that will allow us to identify you. We may also ask to see your driver's license or other identifying documents.
Eligibility for a home equity loan or HELOC up to $500,000 depends on the information provided in the home equity application.  Loans above $250,000 require an in-home appraisal and title insurance.  For HELOCs borrowers must take an initial draw of $50,000 at closing. Subsequent HELOC draws are prohibited during the first 90 days following closing. After the first 90 days following closing, subsequent HELOC draws must be $1,000 or more (not applicable in Texas).
The time it takes to get cash is measured from the time the Lending Partner receives all documents requested from the applicant and assumes the applicant's stated income, property and title information provided in the loan application matches the requested documents and any supporting information. Spring EQ borrowers get their cash on average in 26 days. The time period calculation to get cash is based on the first 6 months of 2022 loan fundings, assumes the funds are wired, excludes weekends, and excludes the government-mandated disclosure waiting period. The amount of time it takes to get cash will vary depending on the applicant's respective financial circumstances and the Lending Partner's current volume of applications.
Spring EQ cannot use a borrower's home equity funds to pay (in part or in full) Spring EQ non-homestead debt at account opening.  For HELOCs in Texas, the minimum draw amount is $4,000. To access HELOC funds, borrower must request convenience checks.
Interest rates may be adjusted based on factors related to the applicant's credit profile, income and debt ratios, the presence of existing liens against and the location of the subject property, the occupancy status of the subject property, as well as the initial draw amount taken at the time of closing. Speak to a Prosper Agent for details.
Qualified applicants may borrow up to 95% of their primary home's value (not applicable in Texas) and up to 90% of the value of a second home. Home equity loan applicants may borrow up to 85% of the value of an investment property (not applicable for HELOCs).
All home equity products are underwritten and issued by Spring EQ, LLC, an Equal Housing Lender. NMLS #1464945.
Prosper Marketplace NMLS Prosper Marketplace, Inc. NMLS# 111473
Licensing & Disclosures | NMLS Consumer Access  
Prosper Funding LLC
221 Main Street, Suite 300 | San Francisco, CA 94105
6860 North Dallas Parkway, Suite 200 | Plano, TX 75024
© 2005-2022 Prosper Funding LLC. All rights reserved.