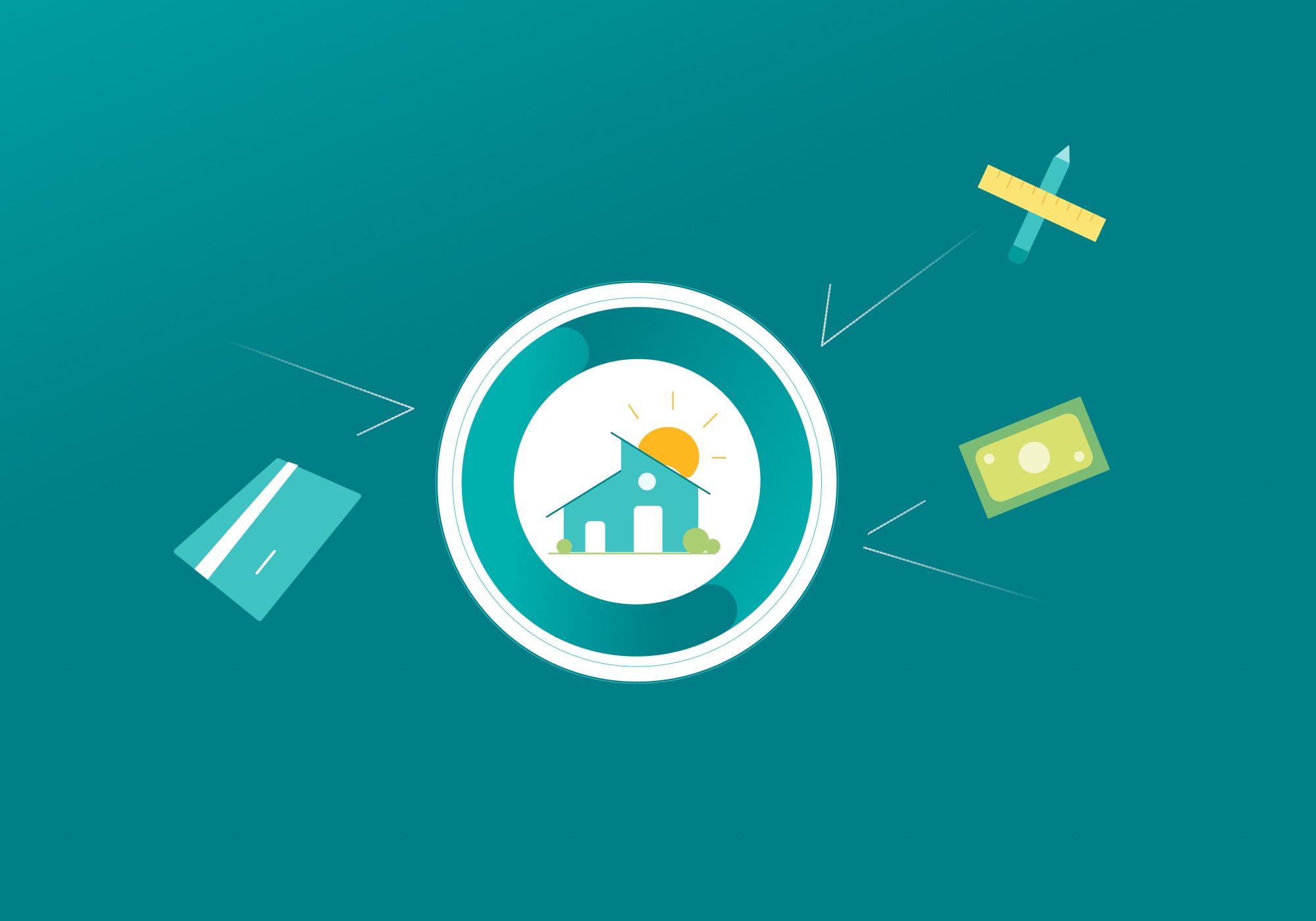 Applying for a HELOC has traditionally been a cumbersome process involving a lot of paperwork, long wait times, and trips to the bank. That's why Prosper partnered with BBVA to create a digital HELOC experience. A HELOC through Prosper lets consumers complete their application online in minutes in order to receive an instant offer. The digital platform saves customers weeks compared to the traditional application process. It offers HELOC consumers access to competitive rates and other benefits like bank-paid closing costs, interest-only payments, and flexibility to use the funds.
Prosper's digital HELOC was introduced in 2019 and since then has been available to residents in Texas, Alabama, New Mexico, Florida, Colorado, and Arizona. Now, we're pleased to announce that the Prosper digital HELOC product is available to homeowners in California as well. This provides California residents the opportunity to take advantage of a HELOC's flexibility and access to low rates as another option over a cash-out refinance or home equity loan.
Over the past year, homeowners with mortgages, representing about 63% of all properties, have seen their equity increase by 10.8%. The increase in equity provides homeowners more borrowing options for home improvement projects or to finance non-emergency expenses, such as debt consolidation, paying for education, taking a vacation, or paying for a large purchase.
Key benefits of the Prosper HELOC platform include:
An online application that can be completed in minutes with instant offers and information about rates
Competitive rates with bank-paid closing cost offered by BBVA
Flexible monthly payments and the opportunity to access a line of credit in weeks versus the months it traditionally takes
Access to a dedicated client services team that can help users get immediate answers to their questions and understand the benefits of getting a HELOC
Confidence in having a HELOC originated and serviced by a reputable lender like BBVA
To learn more about HELOC, check out these articles:
Ready to get started? Check your rate with Prosper.
---
HELOCs through Prosper are currently available only in Alabama, Arizona, California, Colorado, Florida, Illinois, Nebraska, New Hampshire, New Mexico, Oklahoma, Oregon, Pennsylvania, and Texas. Please carefully review your HELOC credit agreement for more information.
All HELOCs are underwritten and issued by Spring EQ, LLC, an Equal Housing Lender. NMLS #1464945.
Prosper Marketplace NMLS Disclosure
Prosper Marketplace, Inc. – NMLS #111473, http://www.nmlsconsumeraccess.org
Arizona – Arizona Mortgage Banker License No. BK-0949818
California – Licensed by the Department of Financial Protection and Innovation under the California Residential Mortgage Lending Act (License #41DBO-121778)
In Colorado, regulated by the Division of Real Estate, License #111473
Illinois – Illinois Residential Mortgage Licensee No. MB.6761346
New Hampshire – Licensed by the New Hampshire Banking Department
Oregon – Mortgage Lending License ML-5732
Texas – SML Mortgage Company License #111473
Prosper Funding, LLC
221 Main Street, Suite 300 | San Francisco, CA 94105
6860 North Dallas Parkway, Suite 200 | Plano, TX 75024
© 2005-2021 Prosper Funding LLC. All rights reserved.
---