We know how important your credit score is to your financial well-being. That is why we have brought your FICO® Score to your Prosper account, for free!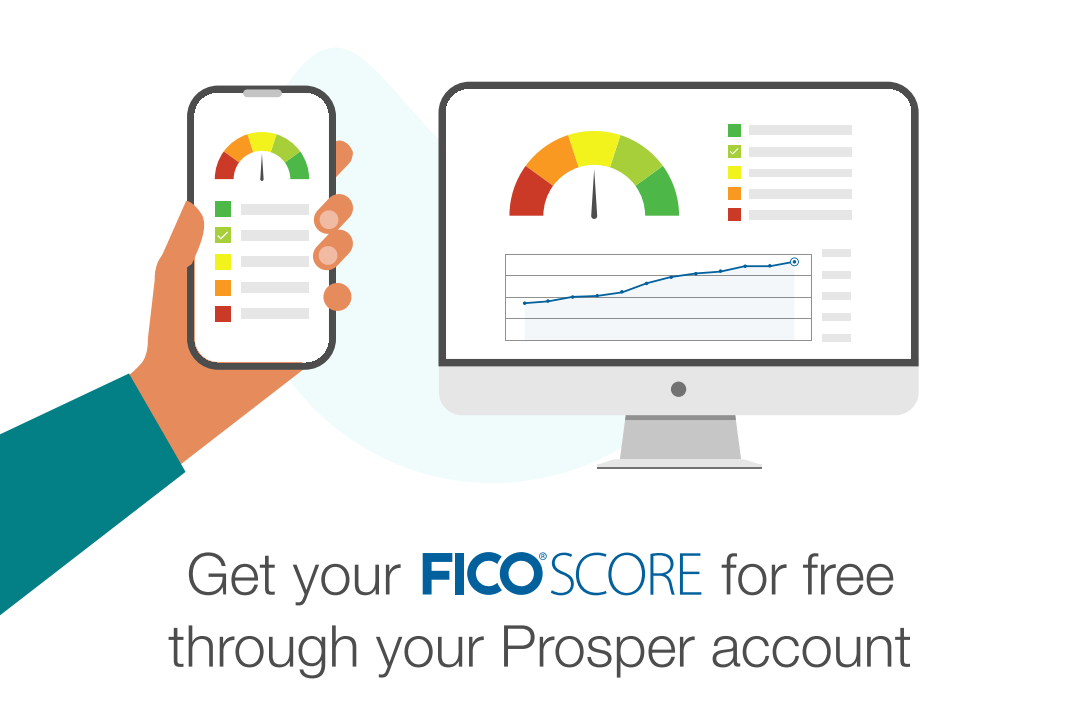 Did you know: 90% of top U.S. lenders use FICO® Scores as the gold standard for credit readiness. FICO is committed to credit education and empowering consumers to take better control of their financial health. Our new partnership with FICO allows Prosper borrowers to view their FICO® Score, based on TransUnion data, through their account for free. ¹ With Prosper, it has never been easier to keep track of your credit score which is the first step to understanding your credit score and moving toward your goal of overall financial well-being.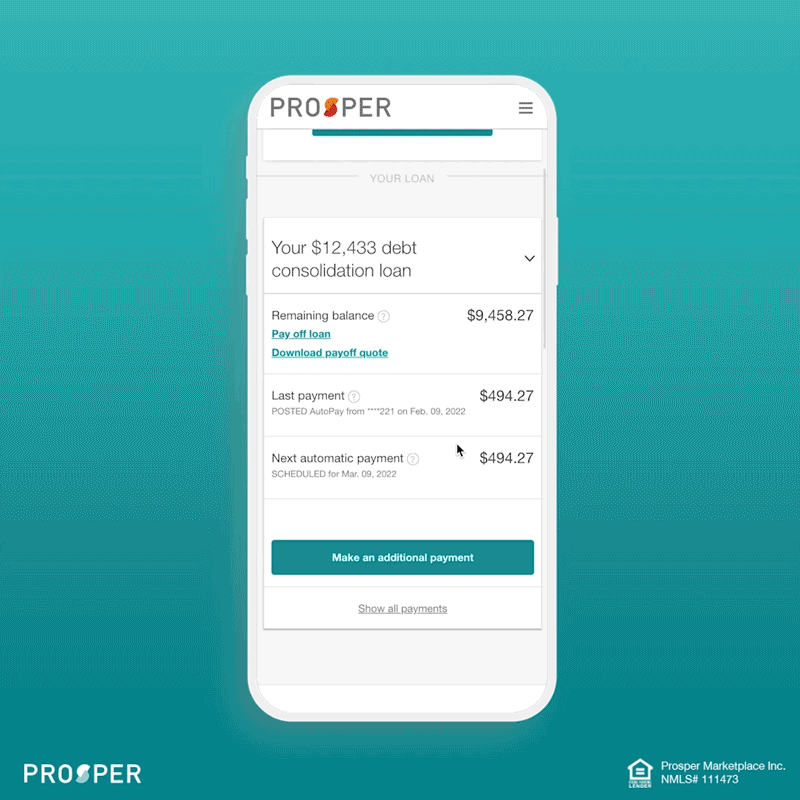 How can I opt in to view my FICO® Score?
Only personal loan borrowers with active loans through Prosper can view their FICO© Score through their online account. To opt in to your FICO® Score Display, log in to your Prosper account and select the FICO© Score option from the dropdown menu on the top right of the page.
You can [opt out] of viewing your FICO® Score Display at any time.
What will I see if I opt in to using the FICO® Score Display?
While you have an active personal loan through Prosper and your account remains current, you will continue to access your monthly refreshed FICO® Score, along with:
· Factors impacting your score
· A history trendline of your score since you last opted-in to viewing your FICO® Score Display[EB1]
Why is it important to track my FICO® Score?
Having a good credit score can make it easier to get a lower interest rate on different types of loans. Essentially, a good credit score can make life more affordable. Nearly all lenders in the U.S. use FICO® Scores as the industry standard for determining credit worthiness. Reviewing your FICO® Score can help you learn how lenders view your credit risk and allow you to better understand your financial health.
How often is my FICO® Score updated in my Prosper account?
Program participants will receive their FICO® Score 8 updated on a monthly basis, when available.
1 FICO® is a registered trademark of Fair Isaac Corporation in the United States and other countries. FICO® Score and associated educational content are provided solely for your own non-commercial personal educational review, use, and benefit. Prosper and Fair Isaac are not credit repair organizations as defined under federal or state law, including the Credit Repair Organizations Act. Prosper and Fair Isaac do not provide "credit repair" services or advice or assistance regarding "rebuilding" or "improving" your credit record, credit history, or credit rating.
Read more