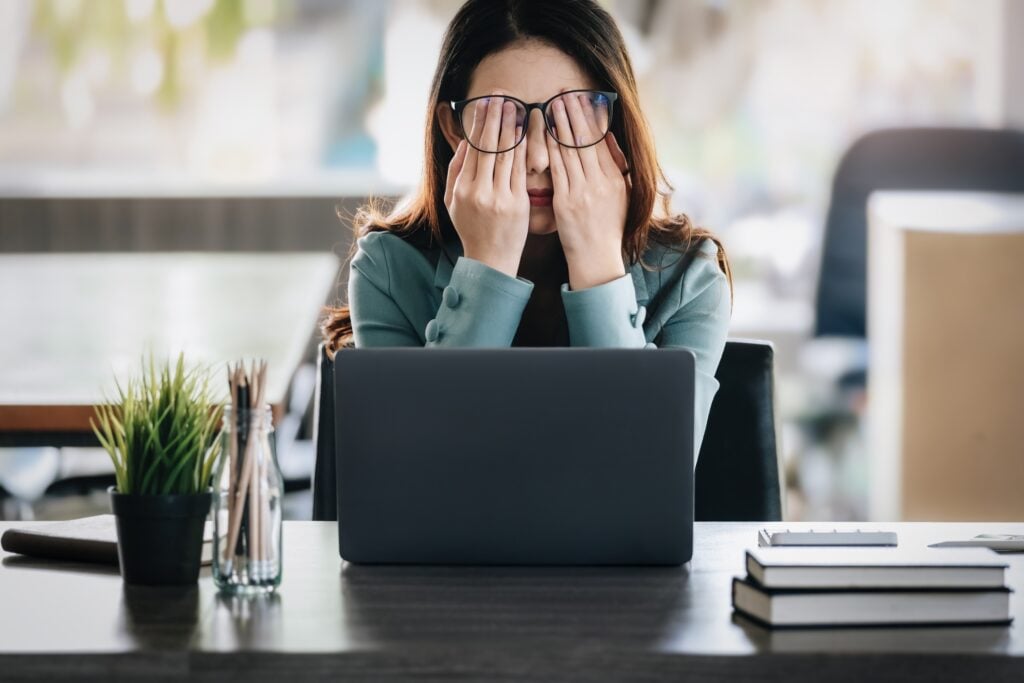 Prices are rising. Consumer debt is high, and many Americans face financial hardship trying to make ends meet. To make matters worse, many people had to use emergency savings to get through the pandemic, leaving Americans in a more precarious situation than ever before. Fortunately, there may be help out there in the form of a financial hardship loan.
How does a hardship loan work? How do you qualify? Hopefully, you'll never need a financial hardship loan, but being financially empowered means knowing your options and being prepared for any eventuality. Prosper's here with the answers you need.
What is a hardship loan?
A hardship loan isn't necessarily a specific type of loan; instead, it's a loan with a specific purpose that can help you meet an immediate financial need or emergency.
There are pros and cons to all options. Doing your research ahead of time can ensure you pick the right hardship loan, not just the most convenient one.
Types of hardship loans
Coronavirus hardship loans
Many community banks and credit unions offered coronavirus hardship loans during the pandemic, with fast funding times and beneficial terms. These aren't often advertised and are most commonly offered by institutions with strong ties to their community.
If you're not a credit union member, the credit union locator tool might help you find one that serves your needs and offers these types of loans.
Personal loans
Personal loans may not be intended explicitly as hardship loans. Still, they are well suited to help consumers get through a short-term financial emergency.
For example, personal loans through Prosper offer fast approvals and funding, a regular repayment schedule, competitive interest rates, and no prepayment penalties.  
This makes a Prosper loan a great option to get through a period of financial hardship.
401(k) or IRA withdrawal
When you need a hardship loan, a 401(k) or IRA withdrawal has the advantage of drawing from money that already belongs to you.
But there are some restrictions, and it isn't available for everyone. In the case of a 401(k), your employer must permit withdrawals.
Also, any withdrawals from a 401(k) or IRA before the age of 59 have a 10% tax penalty assessed unless the withdrawal is for specific purposes, such as:
Paying unreimbursed medical bills
Total and permanent disability
Paying health insurance premiums (but only when unemployed for at least 12 weeks)
Paying unpaid taxes to the IRS
Buying a home for the first time
Higher education costs (IRA only)
There are many conditions and restrictions that must be met to avoid paying substantial penalties and taxes. We recommend consulting with a qualified financial advisor, accountant, or tax professional before considering a 401(k) or IRA withdrawal.
Credit cards
We always advise caution with credit cards as it's easy to get in over your head, but when used responsibly, credit cards can help you in a brief period of financial hardship.
Read more: How to Use a Credit Card Responsibly
The key is to pick out a card that fits your needs during a period of financial hardship and plan how you'll use it to help you get through that hardship, and how you'll pay off the balance once things have improved.
The Prosper® Credit Card is an excellent option for getting through a rough patch. There's no annual fee1 if you sign up for AutoPay before the first bill, you gain access to financial education tools for free as a Prosper® Card holder to help ensure your future financial good health, and unlike many cards, the Prosper® Card charges no fees for cash advances2, giving you flexibility when you really need it.
Home equity line of credit (HELOC)
A Home Equity Line of Credit (HELOC) is another excellent option to get you through a time of hardship. It provides flexible access to cash at advantageous interest rates.
However, there are often closing costs associated with a HELOC, making this an expensive option for a family already suffering from hardship.
Also, HELOCs offer advantageous interest rates due to being secured by your home equity. When you're already dealing with hardship, you may not want the stress of taking out a loan secured by your home.
Selecting a hardship loan option
You can consider other alternatives, but each might have significant downsides. The important thing is to know your options ahead of time and plan for financial hardship, rather than max out credit cards with high-interest rates.
With a bit of prior planning, you can get through a time of financial hardship and get back on your feet!
Read more:
---
The Prosper® Credit Card is an unsecured credit card issued by Coastal Community Bank, member FDIC, pursuant to license by MasterCard® International.
1 The annual fee for this credit card is $39, which will be waived for your first year if you are approved and sign up for AutoPay before we issue your first statement.
2 Third party atm fees may apply.
The Prosper® Card cannot be used for balance transfers.
Eligibility for personal loans up to $50,000 depends on the information provided by the applicant in the application form. Eligibility for personal loans is not guaranteed, and requires that a sufficient number of investors commit funds to your account and that you meet credit and other conditions. Refer to Borrower Registration Agreement for details and all terms and conditions. All personal loans made by WebBank
Eligibility for a home equity loan or HELOC up to the maximum amount shown depends on the information provided in the home equity application. Depending on the lender, loans above $250,000 may require an in-home appraisal and title insurance. Depending on the lender, HELOC borrowers must take an initial draw of $50,000 at closing; subsequent HELOC draws are prohibited during the first 90 days following closing; after the first 90 days following closing, subsequent HELOC draws must be $1,000, or more, except in Texas, where the minimum subsequent draw amount is $4,000.
The amount of time it takes to get funds varies. It is measured from the time the lender receives all documents requested from the applicant and depends on the time it takes to verify information provided in the application. The time period calculation to get funds is based on the first 4 months of 2023 loan fundings, assumes the funds are wired, excludes weekends, and excludes the government-mandated disclosure waiting period.
For Texas home equity products through Prosper, funds cannot be used to pay (in part or in full) non-homestead debt at account opening.
Depending on the lender, qualified home equity applicants may borrow up to 80% – 95% of their primary home's value and up to 80% – 90% of the value of a second home. In Texas, qualified applicants may borrow up to 80% of their home's value. HELoan applicants may borrow up to 85% of the value of an investment property (not available for HELOCs).
Home equity products through Prosper may not be available in all states.
All home equity products are underwritten and issued by Prosper's Lending Partners. Please see your agreement for details.
Prosper Marketplace, Inc. NMLS# 111473
Licensing & Disclosures | NMLS Consumer Access