Now that the $1.9 trillion American Rescue Plan has been signed, money from the third round of COVID-19 stimulus checks is arriving in millions of bank accounts. In this post we'll look at how you might consider using your stimulus check. But first, let's answer the one question you may be asking about the new economic relief package.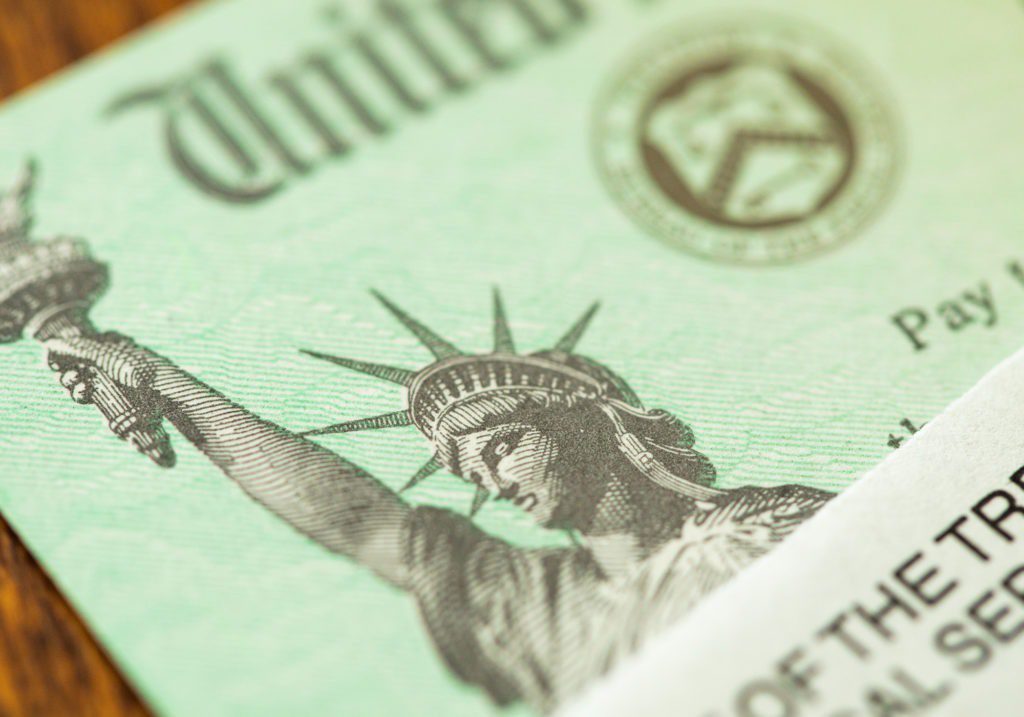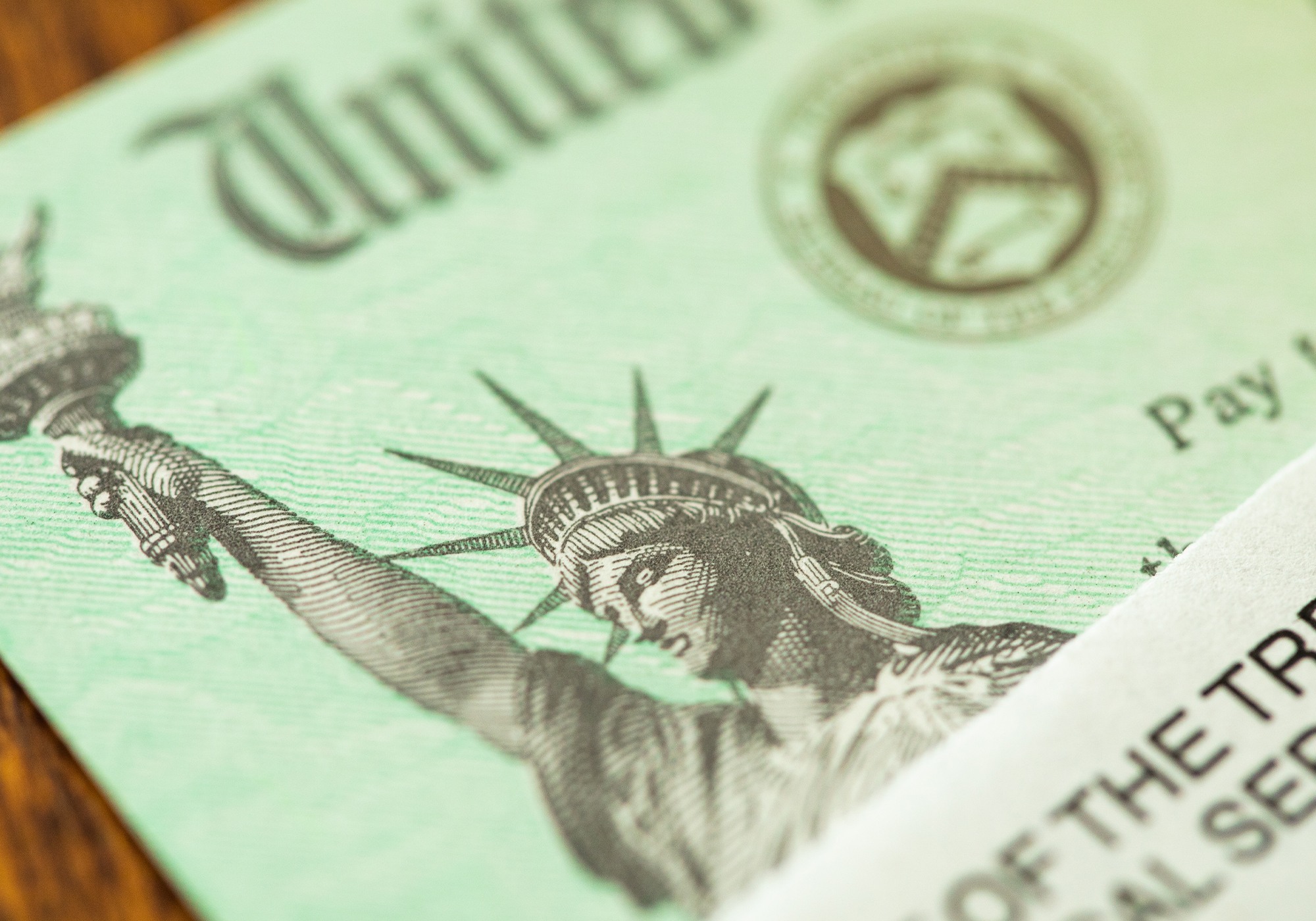 Do You Have to Pay Back the Stimulus Check?
As with the previous two rounds of COVID-19 stimulus checks, you do not have to pay back this money. These funds are not a loan or an advance on future tax refunds. This is stimulus money to help you with your financial needs and hopefully invigorate the economy. Additionally, this new stimulus check is not taxable, so there will be no unpleasant surprises caused by these funds when you file your taxes in 2022. Of course, it's always best to consult with a tax professional about the impact of the economic stimulus checks on your specific tax situation.
The 9 Best Ways to Use the New Stimulus Check
If used wisely, money from the latest economic stimulus might help you accomplish a number of goals, both immediate and longer term. This is especially true if you're no longer in dire straits by the time the new COVID-19 stimulus check arrives in your checking account.
With this extra money, up to $1,400 for individuals based on income levels from your most recent tax filing, you might add to or start a savings account and take care of yourself and loved ones who have been through a difficult 12 months. You could also consider using some of your stimulus check to pay down debt, shop at local small businesses and make a positive impact on your community's most vulnerable residents. If managed correctly, you could accomplish all of the above and more with your COVID-19 stimulus money.
1. Use Your Stimulus to Stay Afloat
It's possible that you're still behind on important bills because of the pandemic that prompted this third round of economic stimulus checks. Maybe rent is overdue or a utility bill needs to be paid. There's no shame in this — the past 12 months have challenged nearly everyone in one way or another — but you will now have up to $1,400 to square what you owe and plan for the future.
2. Pay Off Debt with Your COVID-19 Stimulus Checks
If you have an outstanding balance on a credit card charging you a high rate of interest, a payday loan or other bills weighing you down month to month, using your stimulus money to pay them down could be the best use of your portion of the American Rescue Plan.
Pay down the balance of your highest interest debt first. If you can pay it off in full, that's even better. But if not, consider a debt consolidation loan at a lower interest rate. Once paid off, consider closing your high-interest credit card in favor of one with a more favorable interest rate and no annual fee.
3. Put Your Stimulus Check Toward Creating an Emergency Fund
Most Americans were taught a valuable financial lesson in 2020: It's crucial to have money set aside in an emergency fund. A 'rainy day' savings account can help you and your family in the event of unexpected financial struggles, a job change or, as we've seen, a global pandemic. As you decide how to use your stimulus check, be mindful that the longer you wait to transfer the money from your checking account to your savings, the more likely you are to dip into it.
4. Take Care of Your Mental Health
If you've been needing or wanting to try therapy but couldn't afford it because therapy is not covered by your health insurance, put your stimulus to work to improve your mental health. You can schedule an appointment with a therapist in person or schedule a virtual service to stay socially distant while seeking the help you deserve.
5. Schedule Your Overdue Car Repairs
If you've been ignoring that pesky check engine light, putting off overdue oil changes or delaying other critical automotive work, think about using a portion of your stimulus money on repairing your ride. Scheduling the repairs your car has needed during the pandemic might end up saving you a lot of money down the road.
6. Put Your Stimulus Check to Work in Your Community
Understandably, philanthropy and charitable giving has dipped as Americans who would usually be generous with their disposable income have found themselves struggling to make ends meet and suffering through furloughs. With this new batch of COVID-19 stimulus checks, you may be in a better position to make a big difference.
There's probably a cause or two near and dear to your heart, maybe even near you in your local area. And chances are, they could use some support right now. So, whether that's buying canned goods for a local food bank or donating cash to the animal shelter you once adopted your pet from, using a bit of your stimulus check to do good will make you feel better today and may just help you during next tax season too (because most charitable giving is tax deductible).
7. Invest in Yourself
Thinking long term, one of the smartest ways to use a stimulus check could be investing in yourself through a degree program or going to school to gain a new skill. Additionally, making this investment in your future may have future tax benefits, too, through the Lifetime Learning Credit.
According to the IRS, "the Lifetime Learning Credit can help pay for undergraduate, graduate and professional degree courses — including courses to acquire or improve job skills." This credit is worth up to $2,000 per tax return and there's no limit on the number of years you can claim it.
8. Start a Business
As you've been home during COVID, did you start a new hobby or find yourself crafting to pass the time? Maybe those new passions could become a viable side hustle or even full-time job now. Not only did 2020 see the largest increase in new business applications in 13 years; it also saw a 61.7% increase in the number of Etsy sellers from the year prior.
Your COVID-19 stimulus could be the seed money you require to launch a business on Etsy or invest in equipment to record a podcast, monetize it and take it to the next level.
9. Treat Yourself with Your Economic Stimulus Money
Buying that beautiful new watch or having lunch in the independent restaurant that pivoted to curbside pickup to stay in business during the past year may seem frivolous but doing so will actually accomplish two crucial things.
First, self-care is important. You may feel lighter and happier, and after what we've all been through, that's a valid desire.
Second, you will be putting stimulus money into the local economy, which will help businesses, keep people employed and maybe someday soon encourage hiring, and give America the boost lawmakers are hoping for with the new round of economic stimulus checks.
Read more