'Tis the season of giving, and with that, you might be wondering about the tax benefits of donating to charity. As American historian, author, and social justice advocate Mary Ritter Beard said, "The results of philanthropy are always beyond calculation."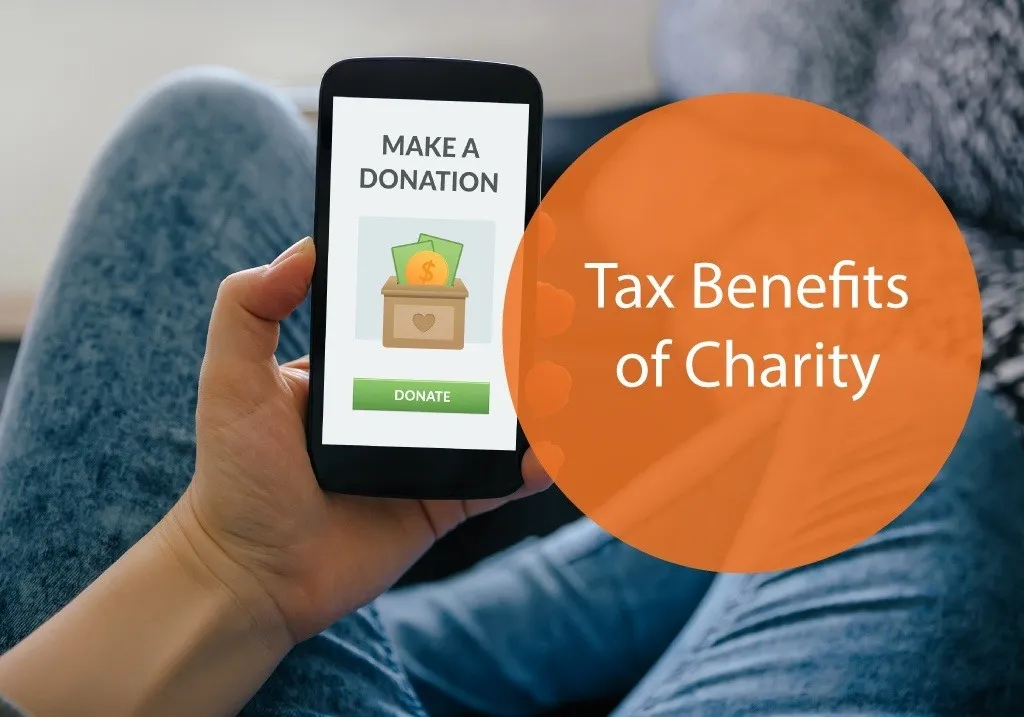 Philanthropy is key to living a fulfilling life, not only because of the possible tax benefits of donating to charity. Sure, tax deductions could lower your tax bill, but being charitable does so much more than just help you. It serves your entire community.
There are countless ways to give back to others. You can donate money or goods to a non-profit organization in your town, helping to improve it. You might make a financial contribution to an organization researching disease treatments. You could also support civil rights non-profits fighting to make the world safer. Whether it's kids, vets, seniors, animals, institutions or the environment, there's no wrong way to give back.
Of course, during financially tough times, it's hard to justify giving money away. Yet, there's a strong case to be made for making charitable giving a routine part of your life. Let's explore how you might benefit financially and emotionally from giving back.
What Are the Tax Benefits of Donating to Charity?
You should consult a tax accountant to fully understand the tax benefits of donating to charity. Generally speaking, though, you could expect to deduct donations against your income tax. Keep in mind, you have to itemize to take a charitable deduction. If you do itemize your deductions, make sure your total individual deductions are greater than the standard deduction.
Four Ways to Receive the Tax Benefits of Donating to Charity
Not everyone has the means to donate large amounts of cash. But, there are countless other ways you can give back and reap the tax benefits of donating to charity.
1. Make a Small Recurring Donation
No amount is too small to make a difference. Consider setting up an automatic, recurring donation to a cause that's close to your heart. You won't miss that $5 or $10 each week, and you'll feel good knowing that you're doing good.
2. Donate Unwanted Clothes and Goods
Goodwill and the Salvation Army accept donations of clothes, toys, furniture and more. Non-profits like these sell your old items in their stores to fund community programs. For example, Goodwill funds job training and placement services for people who struggle to find traditional employment.  Simply make a fair estimate of your donated goods' value, ask for a receipt, and keep it handy for tax time. Find a Goodwill location near you.
3. Donate an Old Car
Did you know that you may be able to donate your old car and receive the tax benefits of donating to charity? It could even be more beneficial financially than selling your car for cash or trading it in. Organizations like Kars4Kids, Cars Helping Veterans and the Make-A-Wish Foundation all accept cars as a 100% tax deductible donation.
4. Donate In-Kind Capital Gains
According to the mutual fund powerhouse and investing thought leader Vanguard, "When you donate appreciated assets to a 501(c)(3) public charity, you don't incur the capital gains tax. Just make sure you donate those assets in kind rather than selling them first." If you expect capital gains from your investments, consult a tax accountant before making any donation decisions. 
Three Other Benefits of Donating to Charity
1. Boost Your Mood
Knowing that you're responsible for helping others can be like serotonin for the soul. This is especially true when giving to smaller local organizations and people in your own community. This way, you can see and feel how your contributions have helped those around you.
2. Be the Change
Gandhi said, "Be the change you wish to see in the world." It may sound cliche, but by making even small donations, you have the opportunity to do just that. You might even inspire your kids, friends, and family to do the same. Being the philanthropic ripple that creates waves is a worthy life goal.
3. Improve Your Community
You might start giving back because of the tax benefits of donating to charity, but soon you'll find that philanthropy is a win-win.
Your charitable donations could give your community the support it needs to thrive. You might help restore an historic building, allow disadvantaged kids to take part in life-changing arts programs, or revitalize a local park.
Melinda Gates, who donates millions every year, says, "Philanthropy is not about the money. It's about using whatever resources you have at your fingertips and applying them to improving the world." You don't need millions to make a real difference. You, too, can help your community and people across the globe with your cash, cars, investments and household items. The best part is the immense joy that comes with giving, even more so than the tax benefits of donating to charity.