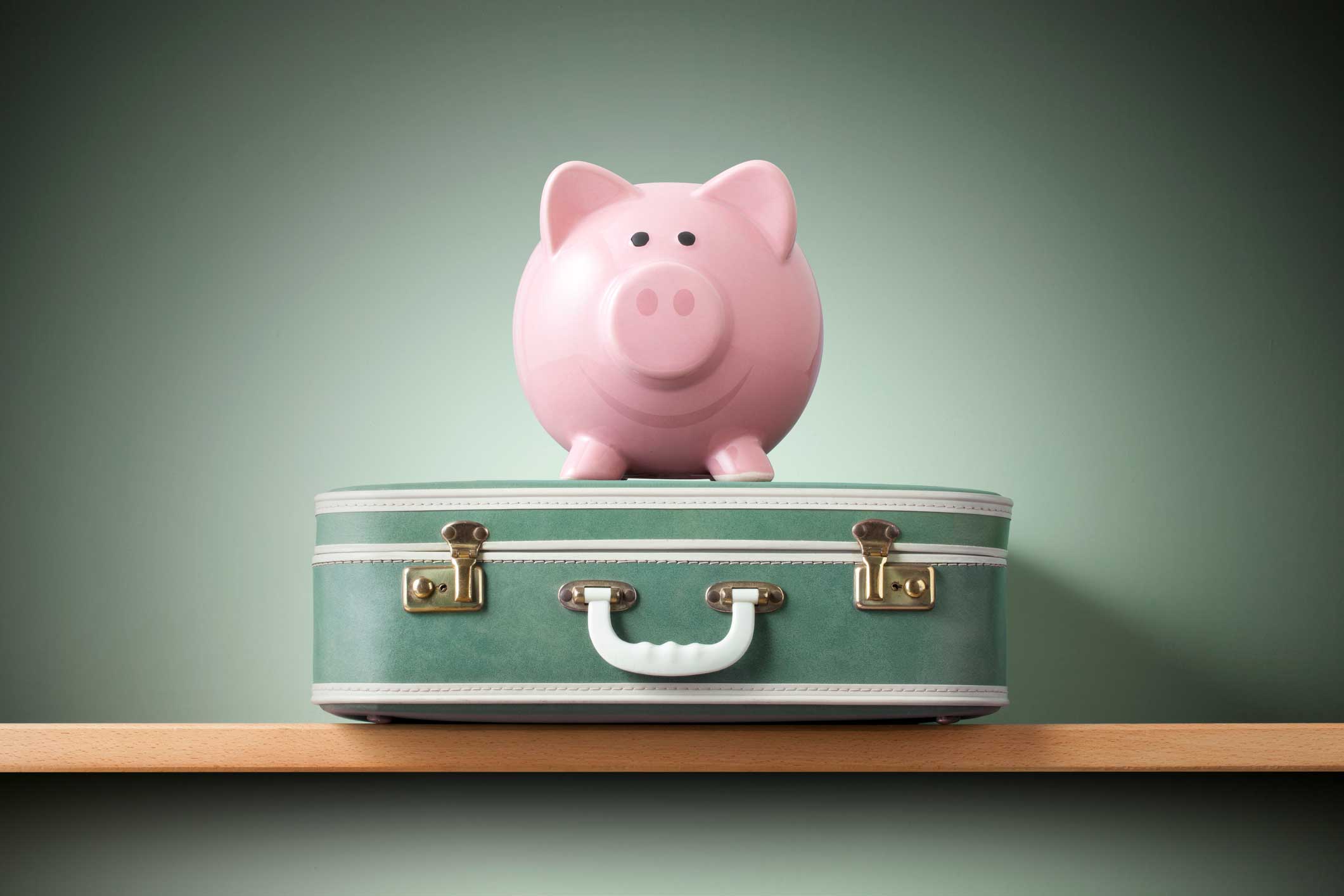 Whether you're embarking on an old-school road trip or an international expedition, sticking to your budget while traveling is always important.
You've worked hard to save money for your travels and have carefully drawn up a budget for the trip—and it's 100% possible to have a great time without veering off the path toward your financial goals. Check out our seven best tips for sticking to your budget while traveling.
Track your spending.
Use an app, pencil and paper, or spreadsheet—whatever works best for you. The key is to monitor your money throughout the trip to make sure you're staying within your budget. Consistent tracking can help prevent overspending. Plus, you'll know if you have any extra funds available to splurge on a special meal or other treat.
Consider switching to cash
Using cash can make it easier to manage your expenses. Try giving yourself a daily allowance. Put the day's cash allotment in your wallet, and when it's gone, you'll know you've hit your limit. If you're outside the US, experts recommend using a local ATM to get cash because you'll likely get a better exchange rate than from a traditional money-changing service.
Be smart about meals
Eating out will probably be one of your biggest expenses while traveling. Consider alternative lodging options, like renting a home or apartment, which will allow you to cook money-saving meals for yourself. Our previous guide to affordable travel has several great tips about vacation rental websites, including Airbnb and VRBO. If you're staying in a traditional hotel, it may be best to avoid the hotel restaurant, as it is likely among the more expensive places to grab a meal.You can also keep your budget in order by planning ahead for snacks. Visit a local grocery store to stock up on affordable bites so you won't have to waste money on an expensive, unplanned meal when hunger strikes. You may also want to purchase supplies to host your own happy hour at your lodging to cut back on pricey bar tabs.
Set realistic expectations
While it's great to have a detailed budget, it's important that it also be realistic. Be sure to leave room for purchasing a few souvenirs or having dinner at a special restaurant. That way, you'll be able to enjoy your travels without any guilt.Bonus tip: Before you start loading up on souvenirs, think about your luggage. If you flew to your destination, going home with an overweight or oversize bag can lead to extra expenses.
Try public transportation or walking
There are several perks to these methods of getting around. As long as it's safe, they can be great ways to avoid traffic jams and explore like a local. Plus, these options are generally much cheaper than taking a taxi or ride-share service.
Skip the tourist traps
While it might be fun to go see famous landmarks and popular neighborhoods, these "tourist-y" areas probably aren't the most economical choices for having lunch or grabbing a souvenir. When you hop off the cruise ship, for example, try wandering a few blocks past the port to see where the locals eat. Chances are, you'll find better food and save money while you're at it.
Look for free events
When it comes to entertainment, prioritizing free events can help keep your budget on track. Find out what's going on in your area by checking out relevant social media pages and websites, or even asking your vacation rental host for recommendations.If you do want to attend a ticketed event, like a sports game or musical performance, it may be cheaper to buy tickets in advance directly from the vendor instead of using the services of a hotel concierge or other third party. Some cities have great options for discounted last-minute tickets, such as TKTS for theater productions in New York City.
Already dreaming about next year's vacation? Find out if consolidating your high-interest rate debt with a personal loan could free up extra funds to put toward a memorable trip. Get started by reading our recent guide to simplifying your life with debt consolidation.
Read more