Today we are very excited to announce Prosper Platform Surpasses $3 Billion in Loans issued since inception. In April 2014, we announced that we crossed the $1 billion mark. It took us eight years to reach that milestone and it was huge achievement for our company. Just six months later, in October 2014, we announced that we crossed $2 billion in loans. And now, just five months after that, we've surpassed $3 billion. In addition, we closed out a record first quarter with $595 million in loans through the platform in the first quarter of 2015. Since 2006 we have helped hundreds of thousands of people get one step closer to achieving their financial goals.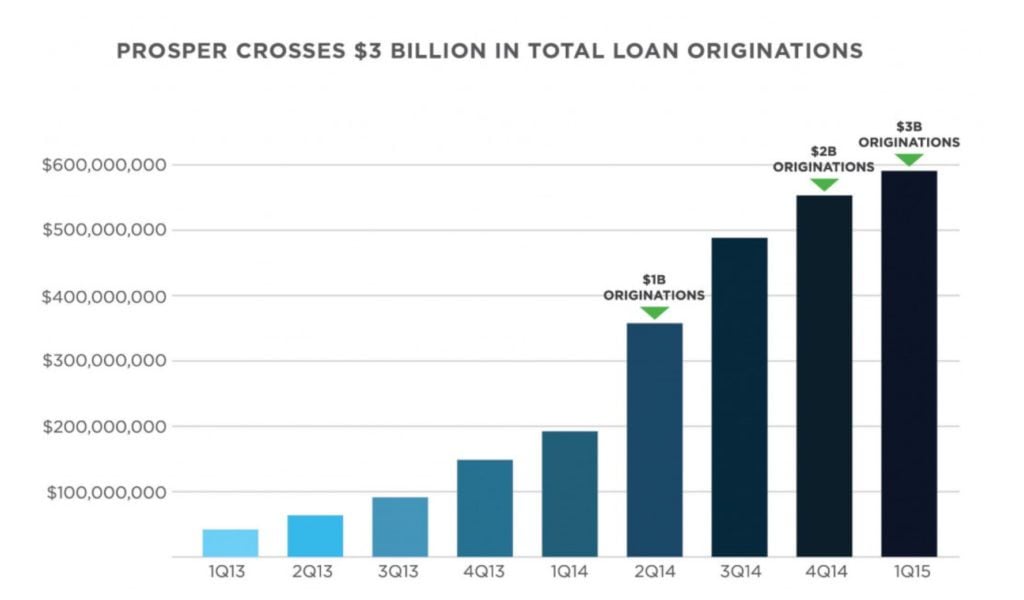 We could not have achieved this success without the Prosper community. We're grateful to borrowers, investors and partners that have worked with us over the years. At Prosper, our customers' stories inspire us, and so this week, we want to highlight some of these great stories on our Facebook page and Twitter feed. Please visit us on social to read about how people have used a Prosper loan for everything from debt consolidation to paying for medical expenses to home improvement and special occasions. We also want to hear from you. We hope you'll continue to share your stories through a tweet or comment on our Facebook page using the hashtag #HowIProsper.
Prosper Platform Surpasses $3 Billion in Loans
As we build our business, we continue to look for new partnerships and opportunities to bring our product to more people. To this end, Prosper made two significant announcements so far in 2015:
In February Prosper Marketplace announced its first acquisition of American Healthcare Lending. The addition of what is now Prosper Healthcare Lending gives us the opportunity to bring a consumer-friendly option for financing elective medical procedures to an industry that has been characterized by high rates and a lack of options.
Prosper Marketplace also announced its first partnership with a consortium of community banks through Western Independent Bankers, giving more than 160 independent and community banks in 13 western states in the U.S. unprecedented access to affordable consumer loans through the Prosper platform.
We are also proud of the awards and recognition we have received this year. Prosper was recently named one of Forbes' "Most Promising Companies in America" in 2015 and is part of the Always On 2015 OnFinance Top 100, an award recognizing the most promising private companies in business, personal finance and digital currencies. For the past three years Prosper has been recognized as one of the fastest growing private companies in the Bay Area by the San Francisco Business Times.
Thank you to all of our customers and partners for your continued support. Every day we are working hard to exceed your expectations of what a financial company can be.
Read more