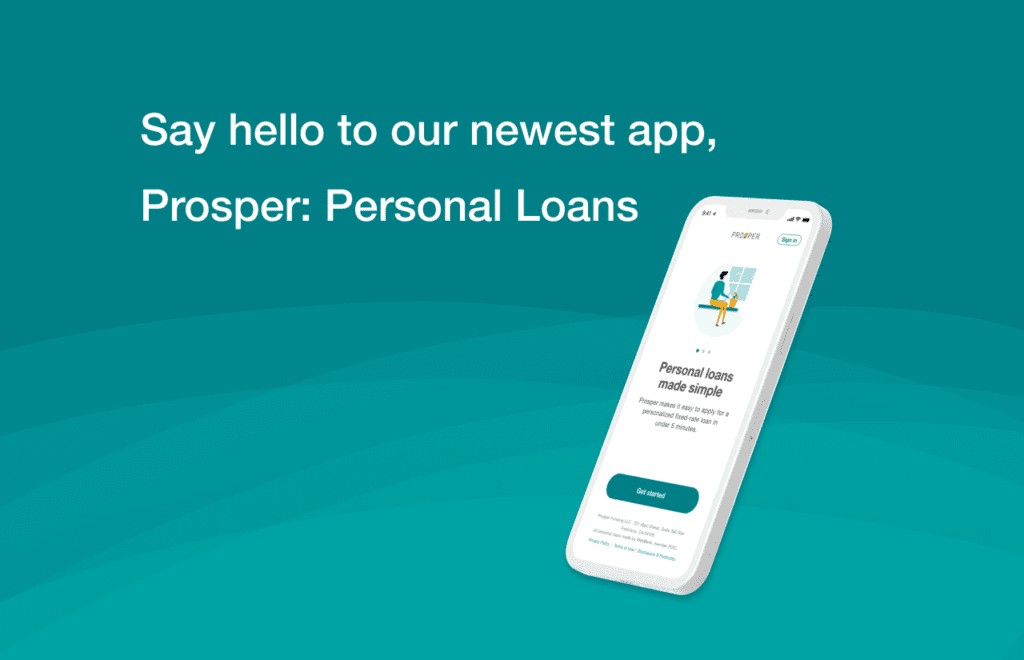 We're excited to announce the Prosper: Personal Loans App to improve borrower experience! Now you can explore new loan options or manage your existing loan, all from the palm of your hand.
Using the new app, Prosper customers can manage their loans with ease. Customers can log into their My Prosper Account easily and securely with TouchID or FaceID to make a payment, set up automatic payments, and track the progress of their loan. The app also makes it easy to keep track of automatic payments, make a manual payment if needed, or opt-in to receive notifications on your phone.
People who are interested in applying for an online loan through Prosper can use the app to estimate their loan amount, interest rates, and monthly payments – all without sharing a phone number or email address. If they like the offer, they can submit an application in less than 5 minutes and get ready for next-day funding. *
The Prosper Personal Loans App is available now at the App Store and Google Play.
*Eligibility for personal loans up to $40,000 depends on the information provided by the applicant in the application form. Eligibility for personal loans is not guaranteed and requires that a sufficient number of investors commit funds to your account and that you meet credit and other conditions. Refer to Borrower Registration Agreement for details and all terms and conditions. All personal loans made by WebBank, Member FDIC.
Read more: