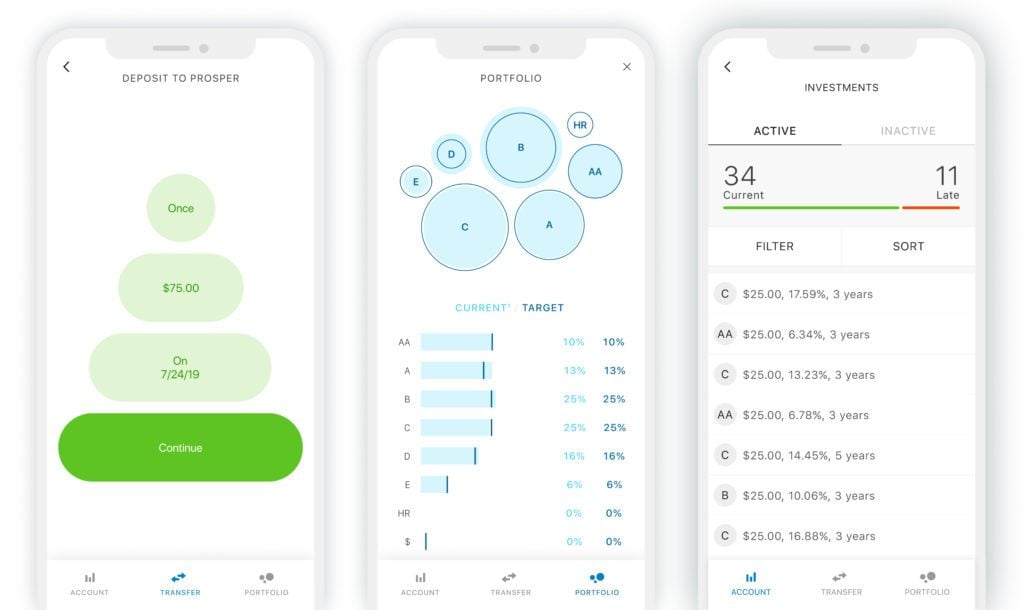 Prosper is excited to announce the launch of the Prosper Invest mobile app. Available on both iOS and Android, the app lets Prosper's individual investors now manage their account from their mobile device – from adjusting their investment portfolio, to transferring and allocating funds, to checking their returns.
The Prosper Invest mobile app can be downloaded from the Apple App Store or the Google Play Store. You can also download by visiting https://www.prosper.com/invest.
Using Prosper Invest, investors can now easily manage their investment accounts on-the-go:
Set up, review, and adjust target portfolio allocations using the Prosper Auto Invest tool
Add cash to a Prosper investment account in one-time, weekly or monthly increments
Monitor and manage portfolio performance, as well as see historical return information for the Prosper portfolio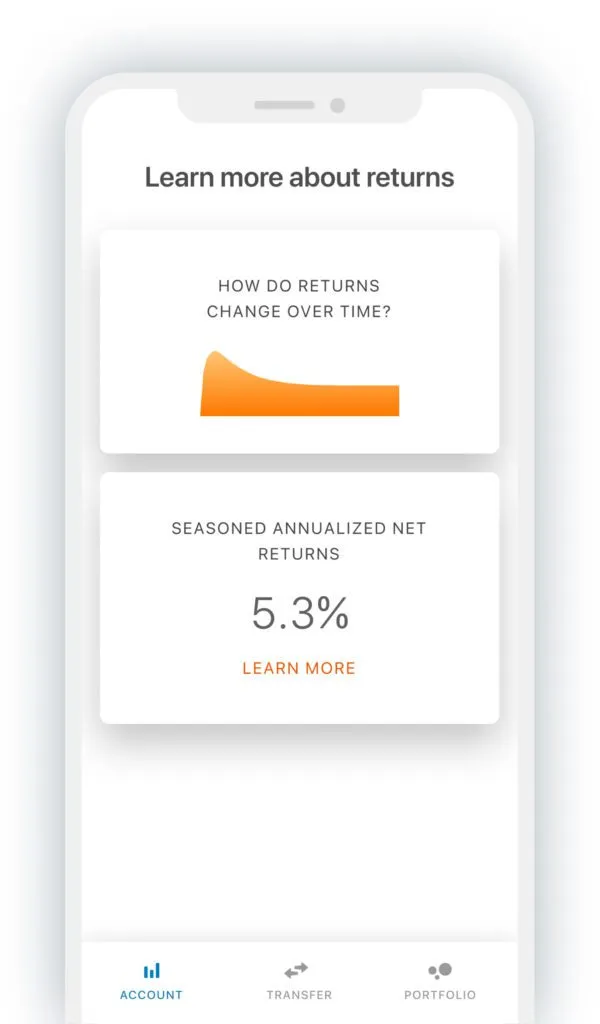 Prosper was founded with the idea that investing in people could be financially and socially rewarding. In addition to key account management features, one of the unique features of the Prosper Invest app is the opportunity to see how each investment impacts someone's life. With the "My Impact" feature, investors get a closer look at how their investments in Prosper loans have helped people across the country do things like consolidate debt or make home improvements. The app also features stories from Prosper customers who share how a loan through Prosper has helped them get control of their finances.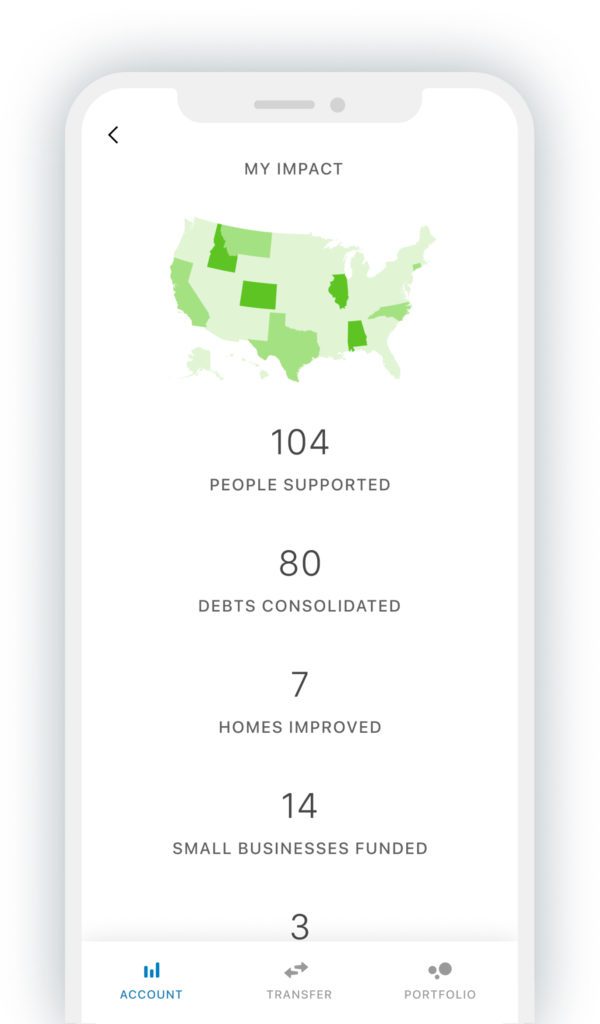 We hope that investors love our new app. We're committed to creating a safe and secure app for our investors, which includes using the latest security features. We'll continue to make updates to the app based on feedback we receive from our investor community. As always, we appreciate hearing from you! Please send us your thoughts at [email protected].