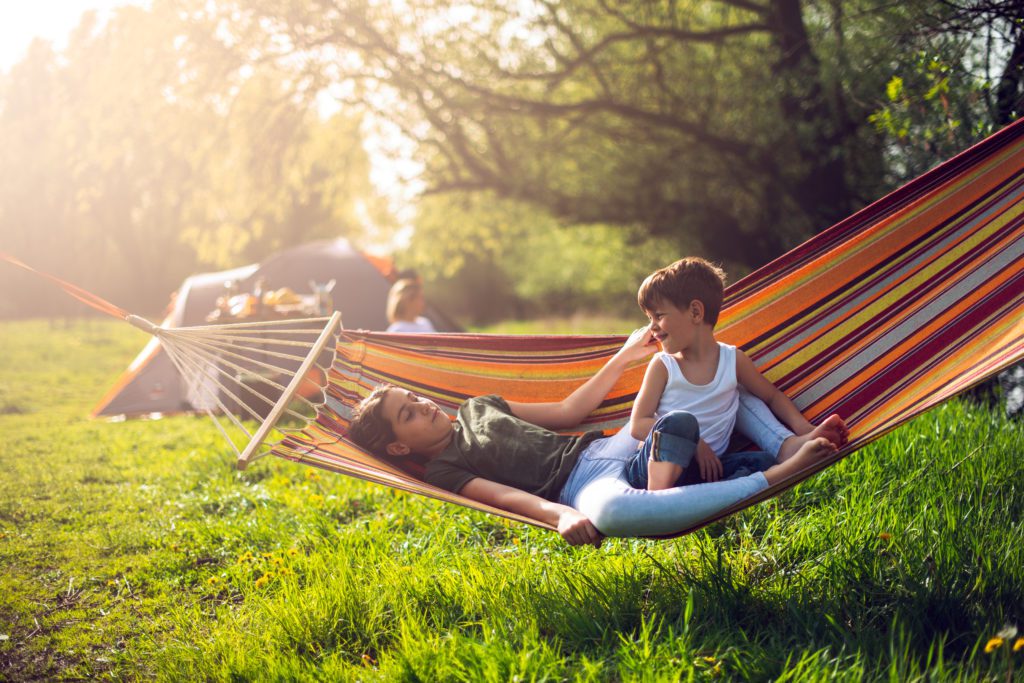 Trying to find the best way to vacation on a budget? Look no further. Whether you're dreaming of an exotic trip or a weekend getaway, it can get pricey fast. Let's cover some ways you can vacation on a budget.

Wondering if you can afford a summer vacation, and if so, what's the best way to pay for it?
Vacation on a budget: Estimate the Cost and Adjust As Necessary
A vacation for the average family of four often runs over $4,000, but there are lots of ways to spend less on a vacation, such as:
Being flexible with your dates and destinations to find the best deals on flights and hotels
Driving to your destination instead of flying
Looking for last-minute specials on hotel rooms or rental houses
Renting directly with property owners through home rental booking sites like Airbnb or FlipKey
Picking a destination where you can stay with friends or family to save on lodging costs
Once you pick your vacation spot, estimate how much money you'll actually need. Consider the cost of getting there by flight or car, plus the expenses at your destination, such as a rental car, lodging, meals, gas, activities, excursions, and souvenirs.
After adding it all up, compare the total to your current finances. If your dream vacation for this summer is more than you can afford, then scale it back to a more manageable sum or switch to a more affordable location.
Choose the Smartest of 3 Ways to Pay for Your Vacation
Now that you know how much you need, it's time to plan which of the three payment plans is best for your current financial situation.
Cash
Cash is king, and it's also the least expensive way to pay for your vacation since you avoid any interest charges. The most obvious source of cash is from savings. But if your entire savings consists of your emergency fund (a recommended three to six months of living expenses), experts advise against jeopardizing that to pay for a vacation.
Instead, consider other creative ways to save or earn cash for your vacation. Between now and your departure:
Cut out discretionary extras, like eating out or nonessential shopping
Sell unused items, such as clothing, musical equipment, or furniture
Get a side gig, like delivering food or driving for a ride-sharing app
While most financial experts advise against taking a vacation you can't afford, i.e., one that leads to debt, there are some instances where paying for a vacation with a credit card is a smart choice that works to your advantage:
Travel Reward Cards: All card purchases earn you travel points or miles for flights and hotels, saving you money on some of your trip expenses. If you don't already have this type of card, rewards might make applying for one worthwhile — IF you are able to pay off your credit card balance monthly.
Cash-Back Reward Cards: If you don't travel enough to make good use of travel reward points, a cash-back reward card may be a better bet. Each purchase earns you a percentage of the total in a cash reward. According to Experian, it's typically one to two percent, but "some cash-back plans offer a higher payback on a specific spending category." If your card offers this on gas or travel categories, you'll capitalize on that benefit while you're on vacation.
Zero Percent Introductory APR Card: Opening this type of account specifically for your vacation can be a smart option if you only use the card for vacation expenses and are able to pay off the balance before the 0% introductory APR expires.
Personal Loan
If those credit card options don't appeal to you, the other alternative is a personal loan. If you must borrow money to pay for the trip, a personal loan can be a better option than accumulating more debt on credit cards. The interest rate for a personal loan is typically lower than that of a credit card without a 0% or low introductory rate feature.
In addition, the monthly payment for most of these loans, including a personal loan through Prosper, is set over a fixed term. So, you'll know exactly how much it will cost you every month and how long it will take you to pay it off. There's also no penalty if you're able to pay it off early.

It's Never Too Early to Start Planning Next Year's Vacation
If financing this year's vacation is stressing you out, then start planning now for next year. Open a vacation savings account with an affordable direct deposit amount so you'll automatically save with every paycheck. By next year, you'll be able to afford the trip you want, without all the stress.
Read more