There is a popular stereotype that millennials are too busy drinking expensive lattes and eating organic avocado toast to make progress toward financial goals. However, actual spending data shows that spending habits of millennials do not really differ much between the generations from other generations.
Beyond spending, there are several recent surveys that suggest millennials are actually pretty savvy when it comes to getting on top of their finances – they tend to save, they're thoughtful about taking on debt, and they show a higher degree of engagement with their finances compared to other generations.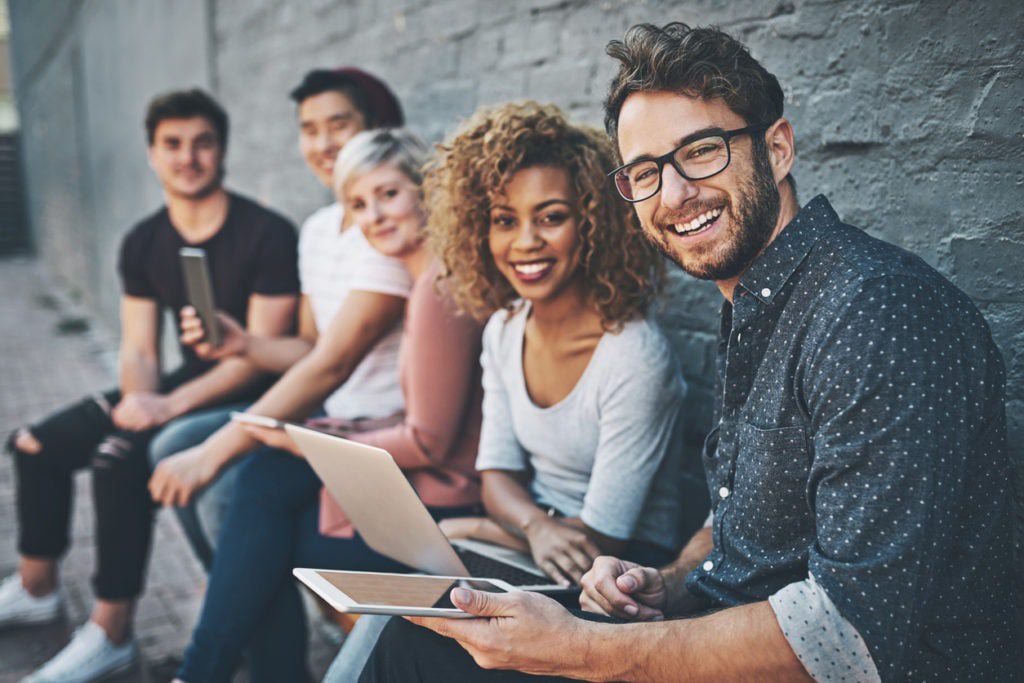 Saving
A recent NerdWallet study looked at saving habits and found that there is a wide margin between how different generations are saving for their retirement — one of the most important aspects of savings. They found that millennials seem to have stronger savings habits than previous generations, with millennial parents representing the best savers, contributing about 10% of their annual income to their retirement savings. This is compared to Gen X parents who are contributing about 8%, and employed Baby Boomer parents who contribute just 5% of their annual income to retirement.
It's not just the millennial parents who are thinking seriously about their financial future. Another survey found 70% of millennials are saving for retirement, and Bank of America recently found that 16% of all millennials in the US have $100,000 or more in their savings (double the amount of young people who had a similar balance in 2015). Results also showed that 35% of millennials consider "not saving enough" to be a "top financial stressor". Ugh!
Borrowing
Whether it's student loans, a mortgage, a car payment, a personal loan or credit cards, people of all ages are borrowing money. The biggest difference between the generational borrowing habits are linked to the specific types of debt. For example, as of 2017, student debt affected 35% of millennials, more than any other generation, while Gen Xers have the largest self-reported debt burden.
Interestingly, while younger generations seem to be borrowing more overall, they seem comparatively more averse to credit cards. More than half of all millennials prefer paying with cash rather than credit and only a third of millennials actually own a credit card. Gen Z (born in the mid-1990s) also seem to overwhelmingly prefer debit cards to any other form of payments.
Managing Money
Millennials seem to be ahead of the curve when it comes to managing their finances – they're creating goals and are more likely to have a written financial plan (34% vs. 21% Gen X and 18% of Baby Boomers).
They're also three times more likely to manage their money using mobile financial tools than other generations. This is important because they're actively staying on top of their finances and accessing their financial institutions regularly – an average of 8.5 times a month. Gen X and Boomers are increasingly using mobile banking  as a resource but they do not consider this a critical resource and on average, they're only interacting with their finances online or via smartphones 3.1 times a month.
Regardless of what generation you find yourself in, you may want to re-think the millennial stereotypes and start following their lead when it comes to getting on top of your finances.
Read more