Ever since making your very first mortgage payment years ago, you've been slowly building up home equity. Now, if you have a variety of high-interest debt weighing heavy on your mind, you may be wondering how to use home equity for debt consolidation so you can sleep easier at night.
Why Use Home Equity to Consolidate Debt
1. Lower Interest Rates
One of the key benefits of using the equity in your home to consolidate debt is to borrow money at a lower interest rate. If it's credit card debt you're looking to consolidate, a home equity line of credit (HELOC) or home equity loan will typically offer interest rates substantially lower than credit cards because they are secured by your home. And the lower the interest rate, the more money you'll save as you pay off your debt.
2. A Single Payment
The peace of mind that comes with debt consolidation can't be summed up on a calculator but using your home's equity to pay off high interest credit cards and other miscellaneous debt will undoubtedly bring as much relief as the lower interest rates of a HELOC or home equity loan. The difference comes in making a single loan payment each month versus paying down a myriad of different revolving bills, each with different due dates, interest rates, and late fees if you miss one of the payments.
How to Use Home Equity for Debt Consolidation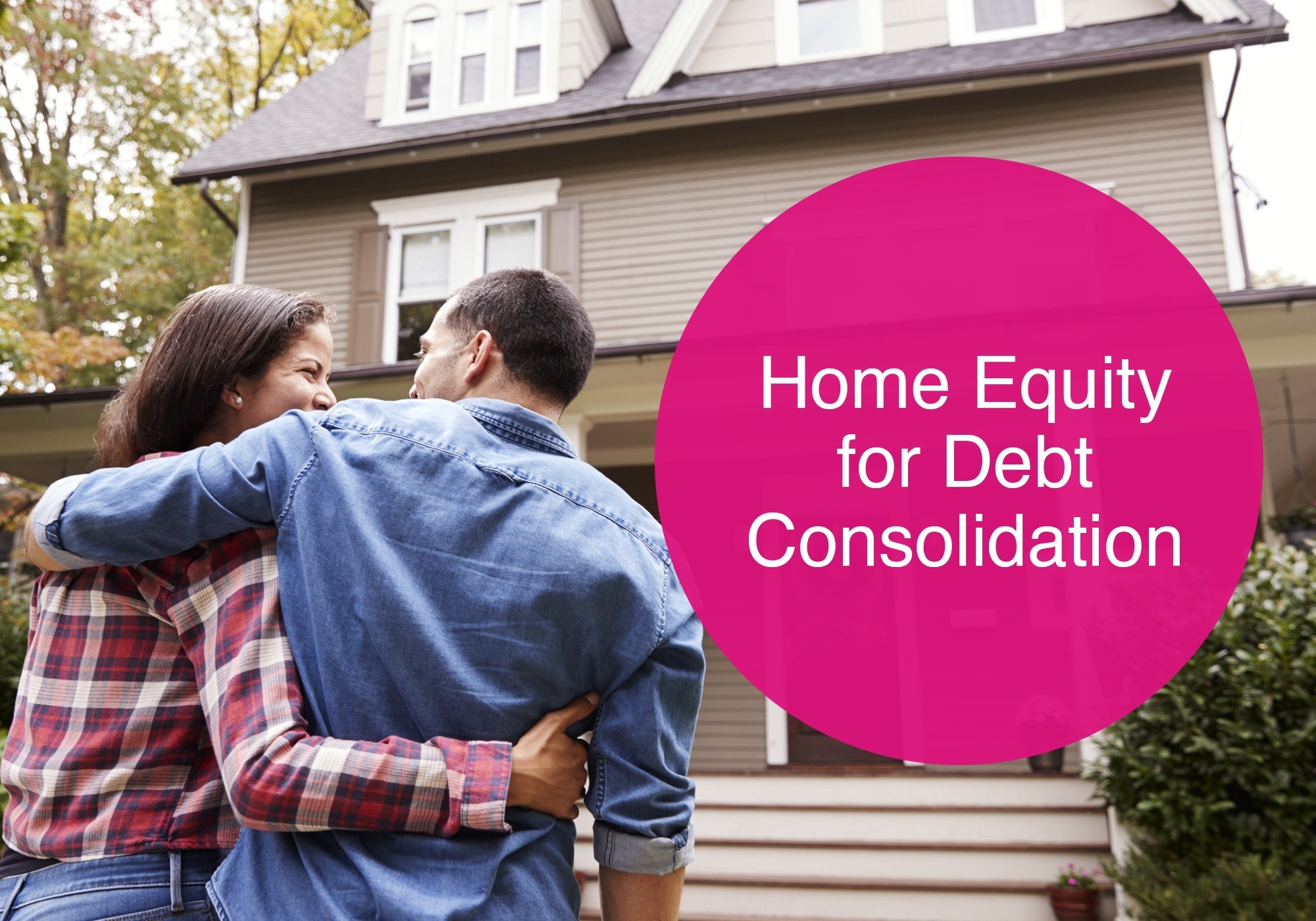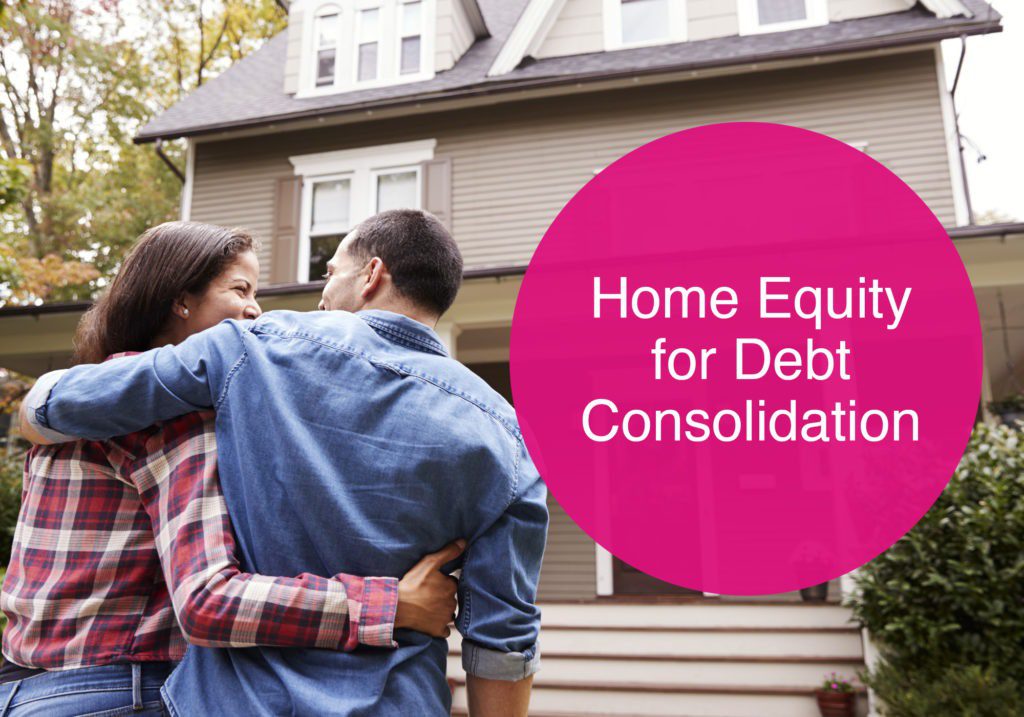 It's important to remember that by using your home equity for debt consolidation, you'll be taking out a second mortgage. This means any missed payments could have lenders looking to foreclose on your home. Let's look at two options for using some of your home's equity to pay off your debt and to move forward with a simple, single monthly payment.
1. Home Equity Line of Credit (HELOC)
A HELOC is, quite literally, a line of credit. In a way, a HELOC is like a credit card with your home as collateral. This means that you're able to use as much of an approved line of credit amount as you want, when you want, and for whatever you want including debt consolidation. It's important to note that the amount you will be permitted to borrow will be based on a number of different factors, including:
the total amount of equity you have accumulated in your home
your current income,
and your credit score.
After your debt is paid off and consolidated down to a single HELOC monthly payment, you'll have more money to borrow on the line of credit. It's critical to your ongoing financial wellbeing then that you exhibit discipline in not overextending yourself by taking on additional revolving debt from the line of credit. If easy access to more money will be too tempting, a home equity loan may be a better fit to consolidate your debt. 
2. Home Equity Loan
Like a HELOC, a home equity loan allows you to borrow against the value of your home to pay off debt, but a loan is a lump sum amount borrowed just once, usually at a fixed interest rate for a fixed period of time. You should make sure you're able to make the monthly loan payment before proceeding with a home equity loan. Once you receive the funds from the loan and consolidate your debt by paying off credit cards and other outstanding high-interest obligations, you can make that single, fixed monthly payment for the duration of the home equity loan term.
Ready to Use Your Home Equity for Debt Consolidation?
By using the equity in your home, you may be able to consolidate your debt into one manageable monthly loan payment. Before you proceed though, make sure you calculate which home equity option will work best for you and your overall financial wellbeing.
Read more