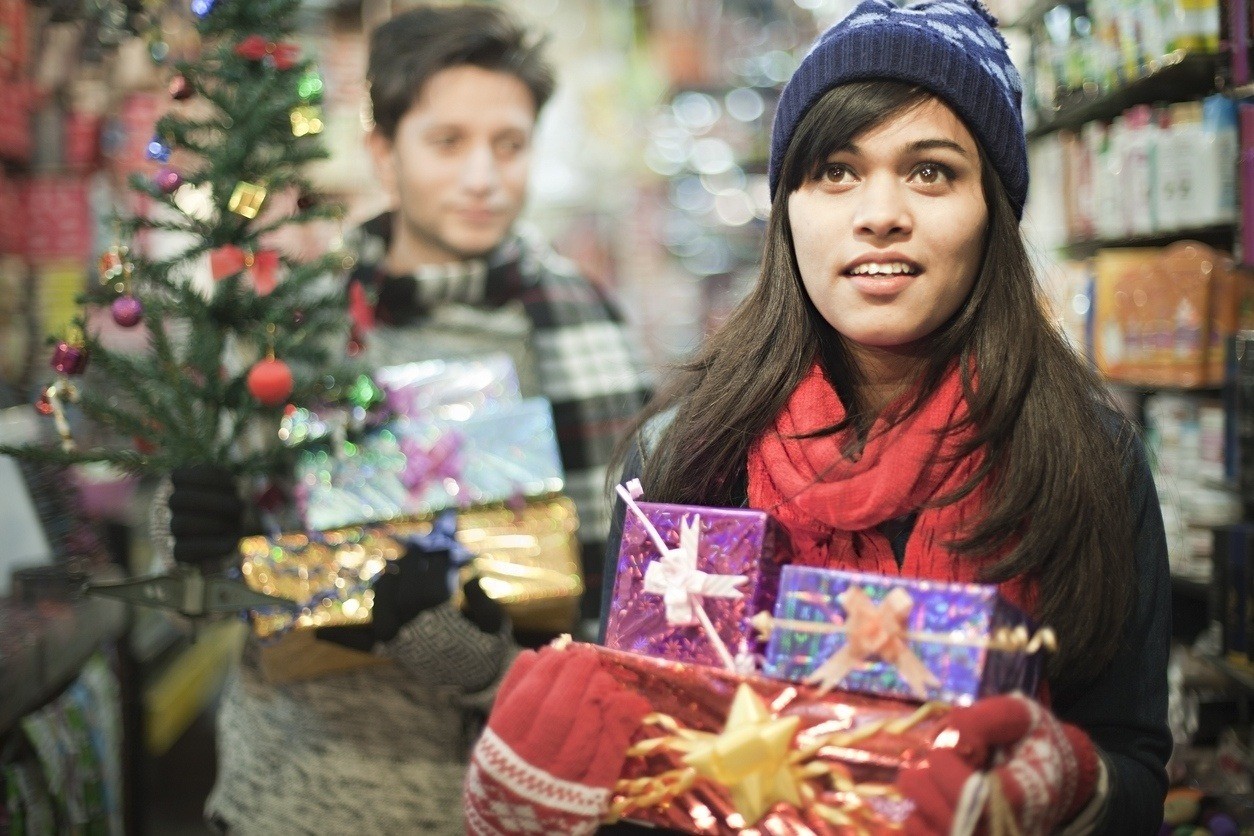 The holidays are supposed to be a happy time, but for too many people, the financial strain of travel and gift-giving can cause a great deal of stress. This year could be even worse than usual: The American Psychological Association's 2017 Stress in America survey found that the U.S. is already at its highest stress level on record going into this holiday season. Yikes!
And with the recent revelation that too much holiday-themed music could be bad for your mental health, there's even more good reason to protect yourself from extra stress this time of year.
While you may not be able to avoid hearing Rudolph the Red-Nosed Reindeer everywhere you go, you can minimize your money worries so you can relax and actually enjoy the holidays.
Be strategic with sales.
Holiday gifts aren't getting any cheaper. According to a study from the National Retail Federation, consumers say they will spend an average of $967.13 this year, a 3.4% increase from last year. With the cost of gift-giving climbing so high, doorbuster sales can entice with the promise of steep savings. Make sure you do your homework to know what all the items on your shopping list cost, so you can differentiate a truly good deal from a poser bargain. Also, many black Friday deals include mail-in rebates. Don't forget to mail them in!
Manage spending carefully.
According to new research from Elevate's Center for the New Middle Class, almost 40 percent of Americans reported overspending on the holidays last year, in part due to chasing deals without first setting a strict budget. Setting a budget is arguably the single most important way to avoid getting in over your head during the holiday season. Don't just make a budget, keep track of how you're spending against that budget to ensure you don't accidentally spend more than you'd planned.
Reprioritize spending.
While gift-giving is synonymous with the season, many families are now simplifying and focusing instead spending time with their loved ones. According to a study from Suntrust, almost 7 out of 10 people would give up giving gifts or exchanging gifts this holiday season if their friends and family agreed to it. A majority of respondents added that they would prefer instead to spend more time with their family and friends. This route can be a win-win for everyone.
Borrow intelligently.
As much as possible, it's always advisable to use cash for purchases to avoid incurring interest charges, which can be particularly high with many credit cards. However, the reality is that sometimes people do need to borrow money throughout the holiday season either through credit cards or in-store financing options. If you find that you've already racked up more high-interest debt than you had planned on, there may be options to consolidate your debt at a lower rate with a personal loan through a marketplace like Prosper.
Financial worries don't have to lead to a Griswald-style holiday meltdown. By planning ahead and being careful with spending, you can maintain the joy of the holiday season and stay on track to start the new year off on the right foot.
– Happy (and stress-free) holidays from your friends at Prosper!
Read more