If you've been a homeowner for a number of years, you may have built up some equity in your property. Now, you may be able to use that equity in your home to open up a home equity line of credit as a means of paying for renovations, debt consolidation or big-ticket items. But before you do, you could be wondering, "How does a HELOC affect your credit score?"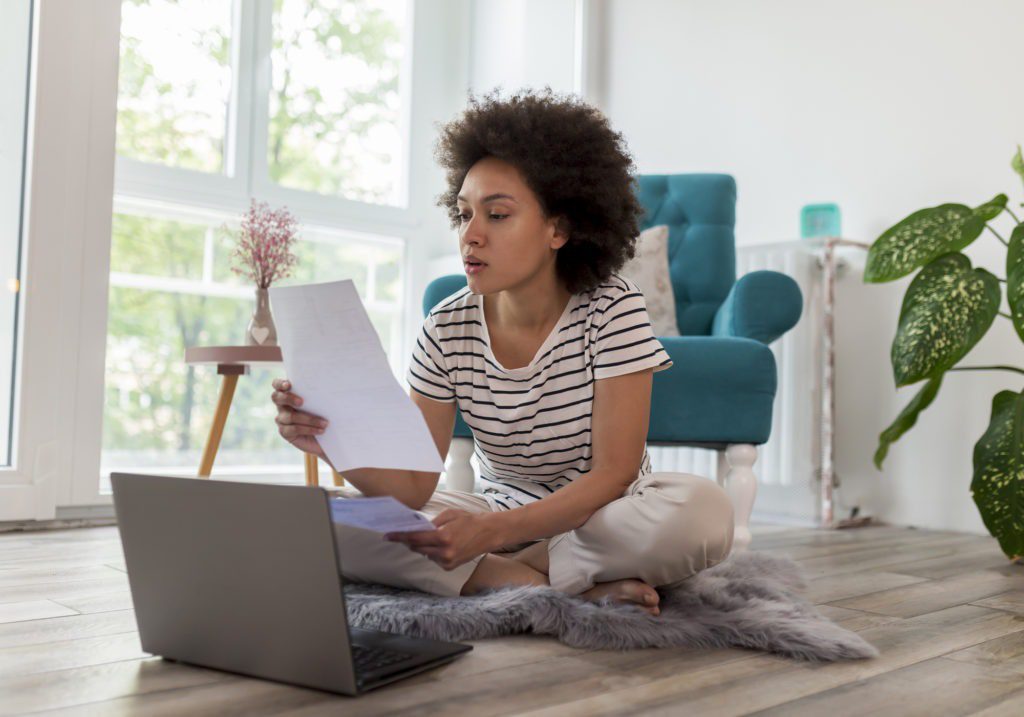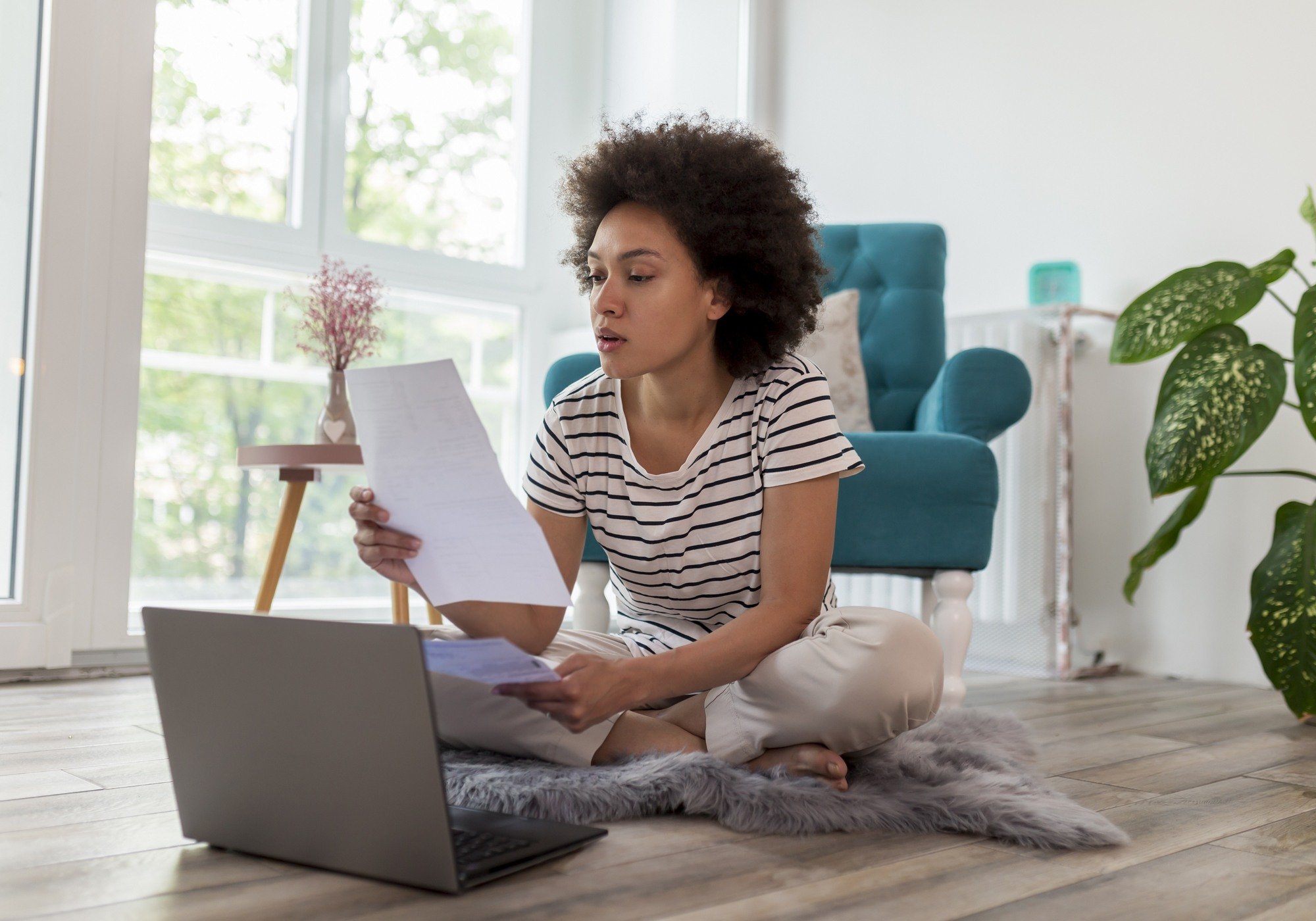 First, it's important to know that a HELOC is a line of credit based on your home's equity, and it uses your home as collateral. The most common ways to establish an equity stake in your home are to:

Make timely mortgage payments.
Make extra principal payments to your mortgage.
See the value of your home increase thanks to real estate market conditions.
A HELOC Works Like a Credit Card
While you may be able to access your home's equity to spend and re-spend in any way you'd like, a HELOC is revolving debt much like a credit card, with more money becoming available as you pay off what you've spent. Unlike credit cards, though, home equity lines of credit have a predefined draw period, typically lasting 10 years. During this time, you can access money for home repairs, dream vacations and other big-ticket expenses, among other HELOC uses. 
While you're drawing from the HELOC, you may make interest-only monthly payments on what you've drawn from the line of credit. At the end of this draw period, you will begin the repayment phase with principal and interest payments spread out over 10–20 years — although you'll likely be allowed to repay faster or in full at any time.
How Does a HELOC Affect Your Credit Score?
While a HELOC does act similarly to a credit card, its effect on your credit score is different.
At Prosper, we only run a soft inquiry on your credit when you check your HELOC rates to determine how much you could access. But does a HELOC affect your credit score? The answer is yes and no.
Yes, opening and using a HELOC will affect credit score, but whether the impact is negative or positive will depend on how well you manage your line of credit. You could expect to see a credit score increase if you:
Make payments on-time to your home equity line of credit.
Keep your HELOC balance low.
To that last point, using less of your available HELOC will improve your credit utilization rate (the percentage of available credit you are using at any given time). Because this figure makes up nearly a third of your credit score, most financial experts advise keeping your credit utilization rate at or below 30%. 
For example: If you have a $20,000 HELOC, you should try to keep the balance below $6,000. With your good credit score in mind, you may want to open up a HELOC for significantly more than you plan to use.
Conversely, the opposite is true. A HELOC will impact your credit report negatively if you fail to make your payment on time or at all, and if your revolving balance is consistently high in relation to the overall available money to draw from. This will result in a credit utilization rate that may damage your credit score and make it harder to borrow in the future.
More Frequently Asked Questions About HELOCs
Now that you know how a home equity line of credit can affect your credit score, let's take a look at two more questions many potential borrowers often have about HELOCs. 
What Is a Lien?
A home lien is a term for a legal claim placed on a home. In real talk terms, a lien on your home is what happens when you take out a mortgage and HELOC because you're borrowing against your home. The lenders therefore have a legal claim to the property should you fail to make your payments or pay off the loan and line of credit during the agreed upon term. While a lien may sound scary, it likely won't be something you have to worry about, assuming you pay your mortgage and HELOC on time.
Can I Have a HELOC and a Mortgage at the Same Time?
Absolutely. Many homeowners are still paying on their original mortgage when they open a HELOC to access some of the equity they've built up in their home. The only noticeable impact for you is that there will now be multiple monthly payments due, so it is crucial to understand your budget and what you can afford to spend. 
Additionally, when you have both a mortgage and a HELOC, it could mean there are multiple lenders with a lien on your home. However, providing you make your payments and pay off the mortgage and line of credit, there is no downside to having both open simultaneously. 
Curious How Much Equity You Can Access?
Hopefully, you now know how to answer the question, "How does a HELOC affect your credit score?" Now, if you're ready to see how much equity you can access, use the Prosper HELOC calculator today to check your rate and available line of credit amount with no impact on your credit score.

Read more
---
IMPORTANT INFORMATION ABOUT PROCEDURES FOR OPENING A NEW ACCOUNT.
To help the government fight the funding of terrorism and money laundering activities, Federal law requires all financial institutions to obtain, verify, and record information that identifies each person who opens an account.
What this means for you: When you open an account, we will ask for your name, address, date of birth, and other information that will allow us to identify you. We may also ask to see your driver's license or other identifying documents.
Eligibility for a home equity loan or HELOC up to $500,000 depends on the information provided in the home equity application.  Loans above $250,000 require an in-home appraisal and title insurance.  For HELOCs borrowers must take an initial draw of $50,000 at closing. Subsequent HELOC draws are prohibited during the first 90 days following closing. After the first 90 days following closing, subsequent HELOC draws must be $1,000 or more (not applicable in Texas).
The time it takes to get cash is measured from the time the Lending Partner receives all documents requested from the applicant and assumes the applicant's stated income, property and title information provided in the loan application matches the requested documents and any supporting information. Spring EQ borrowers get their cash on average in 26 days. The time period calculation to get cash is based on the first 6 months of 2022 loan fundings, assumes the funds are wired, excludes weekends, and excludes the government-mandated disclosure waiting period. The amount of time it takes to get cash will vary depending on the applicant's respective financial circumstances and the Lending Partner's current volume of applications.
Spring EQ cannot use a borrower's home equity funds to pay (in part or in full) Spring EQ non-homestead debt at account opening.  For HELOCs in Texas, the minimum draw amount is $4,000. To access HELOC funds, borrower must request convenience checks.
Interest rates may be adjusted based on factors related to the applicant's credit profile, income and debt ratios, the presence of existing liens against and the location of the subject property, the occupancy status of the subject property, as well as the initial draw amount taken at the time of closing. Speak to a Prosper Agent for details.
Qualified applicants may borrow up to 95% of their primary home's value (not applicable in Texas) and up to 90% of the value of a second home. Home equity loan applicants may borrow up to 85% of the value of an investment property (not applicable for HELOCs).
All home equity products are underwritten and issued by Spring EQ, LLC, an Equal Housing Lender. NMLS #1464945.
Prosper Marketplace NMLS Prosper Marketplace, Inc. NMLS# 111473
Licensing & Disclosures | NMLS Consumer Access  
Prosper Funding LLC
221 Main Street, Suite 300 | San Francisco, CA 94105
6860 North Dallas Parkway, Suite 200 | Plano, TX 75024
© 2005-2022 Prosper Funding LLC. All rights reserved.