The Federal Reserve (Fed) lowered its benchmark interest rate by a quarter point in late July 2019 and again in September to a current range of 1.75 to 2 percent. This was headline news because these were the first cuts to the federal funds rate since the 2008-09 recession.
But is it news for your budget? Will you see a corresponding drop in the interest rate you pay on your loans?
That depends, notably on the type of debt you have and whether we're talking about existing loans or ones you're about to take out.
What Is the Federal Funds Rate?
The Fed is responsible for setting monetary policy and the federal funds rate — the target rate banks charge each other for overnight lending — is one of its primary tools for this job.
If the economy appears to be growing too fast, the Fed can raise its federal funds rate to keep inflation in check. On the other hand, if the Fed is concerned about a possible economic slowdown, it can lower this rate to try to prevent that from happening or lessen its impact.
How Does the Federal Funds Rate Influence Other Lending Rates?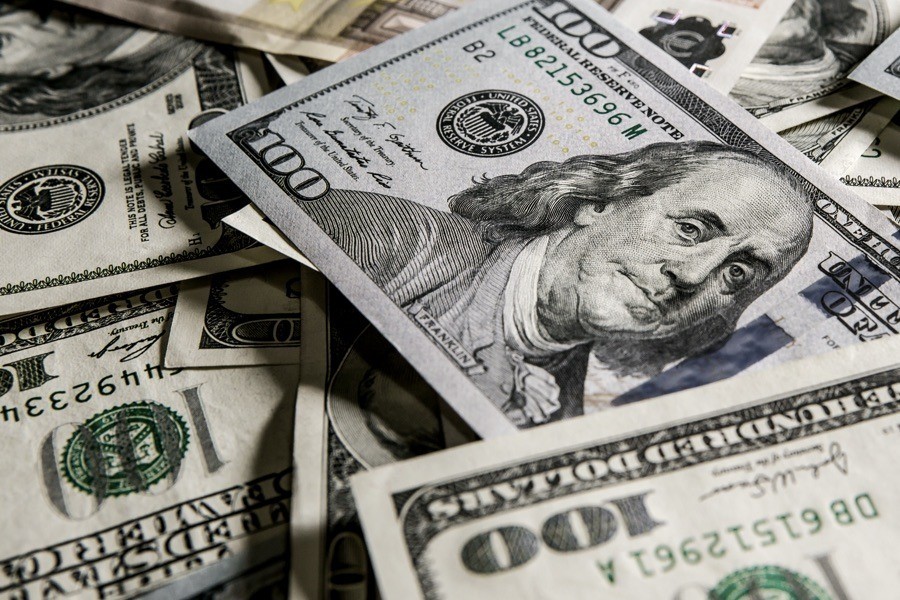 As the balance explains, "Banks use the fed funds rate to base all other short-term interest rates." This includes the prime rate, which impacts everything from credit cards to home equity lines of credit (HELOCs) and even some student loans.
Here's a look at how the Fed's move is expected to impact each loan type.
Credit Cards
According to Dough Roller, "The vast majority of credit cards have a variable rate, which means that there's a direct connection to the Federal Reserve's benchmark rate." A decrease by the Fed typically means lower credit card interest rates.
Just note, it may not be an automatic adjustment for existing customers. Keep a close eye on your account. If you don't see a reduction in your card's interest rate, call your credit card issuer and request one.
Otherwise, it might be time to shop around for a new credit card with a better rate, especially one with a balance transfer offer that will save you even more money in interest during the introductory period.
Personal Loans
Like credit cards, these are typically tied to the prime rate, but they frequently charge a lower interest rate than most cards. Considering the recent cuts to the federal funds rate, taking out a personal loan right now could be a very affordable way to consolidate all of your debt under one low rate. Keep in mind that if you already have a personal loan through a site like Prosper, that rate likely won't change as it's probably a fixed-rate, fixed-term loan.
Auto Loans
In the market to buy a new car? Your timing is good. Most auto loans move with the prime rate, so car shoppers should start to see auto interest rates decrease.
While those with existing car loans won't see a change in their interest rate, you could still take advantage of lower auto rates by refinancing your current car loan.
HELOCs (Home Equity Line of Credit)
The Fed's action should also make taking out a HELOC or Home Equity Line of Credit more affordable. If you have an existing variable rate HELOC, your rate should adjust downward.
For those who have been putting off remodeling, the wait may be over. The interest on fixed-rate HELOCs could also go down, making your project more feasible for your budget.
Student Loans
If you have a fixed-rate private or federal student loan, you won't see any change to your interest rate. But those with variable-rate private student loans might see some relief. How quickly and how much will depend on your lender and the benchmark it uses to set interest rates on its education loans.
Mortgages
Interest rates on mortgages are a little different from prime-based loans because they are tied to the 10-year Treasury note, but Dough Roller says they are "influenced by similar factors."
There is a decent chance that mortgage rates will go down. If so, this will benefit those with variable rate loans, new homebuyers and those refinancing existing mortgages.
Don't Forget About Your Credit Score
The federal funds rate is just one factor that banks, credit card companies and other lenders use to determine interest rates. You might not have control over that, but you can influence another key interest rate determinant — your credit score.
The higher your credit score, the more likely you are to be approved for a loan or credit card with a favorable interest rate. Practicing good financial habits is the best way to increase your credit score.
Read more