It's a whole new world we're living in, and trying to navigate the curveballs COVID-19 throws at us on a daily basis is not only exhausting–it's scary. In this post, we'll cover some options related to financial assistance during COVID-19.
Families are struggling with issues they never imagined they'd have to deal with in 2020, like unemployment, illness, furloughs, remote work and homeschooling. It's hurting our spirits, our mental health and, most of all, our financial wellness.
The good news is you can weather this storm. There are emergency funds and other forms of relief available to help provide you with the financial assistance you need. We're going to go through some of the resources available and how they can help keep your head above water.
Financial Assistance During COVID-19: Federal Financial Assistance
The CARES Act, passed by Congress on March 27, 2020, provides $2 trillion dollars in emergency funds to help speed up economic recovery due to COVID-19. The aid package includes financial assistance for small businesses, american industries, state & local governments, public health, education, and individuals.
Because the CARES Act covers a lot of territory, we'll only focus on the individual impact the stimulus package can have for you and your family.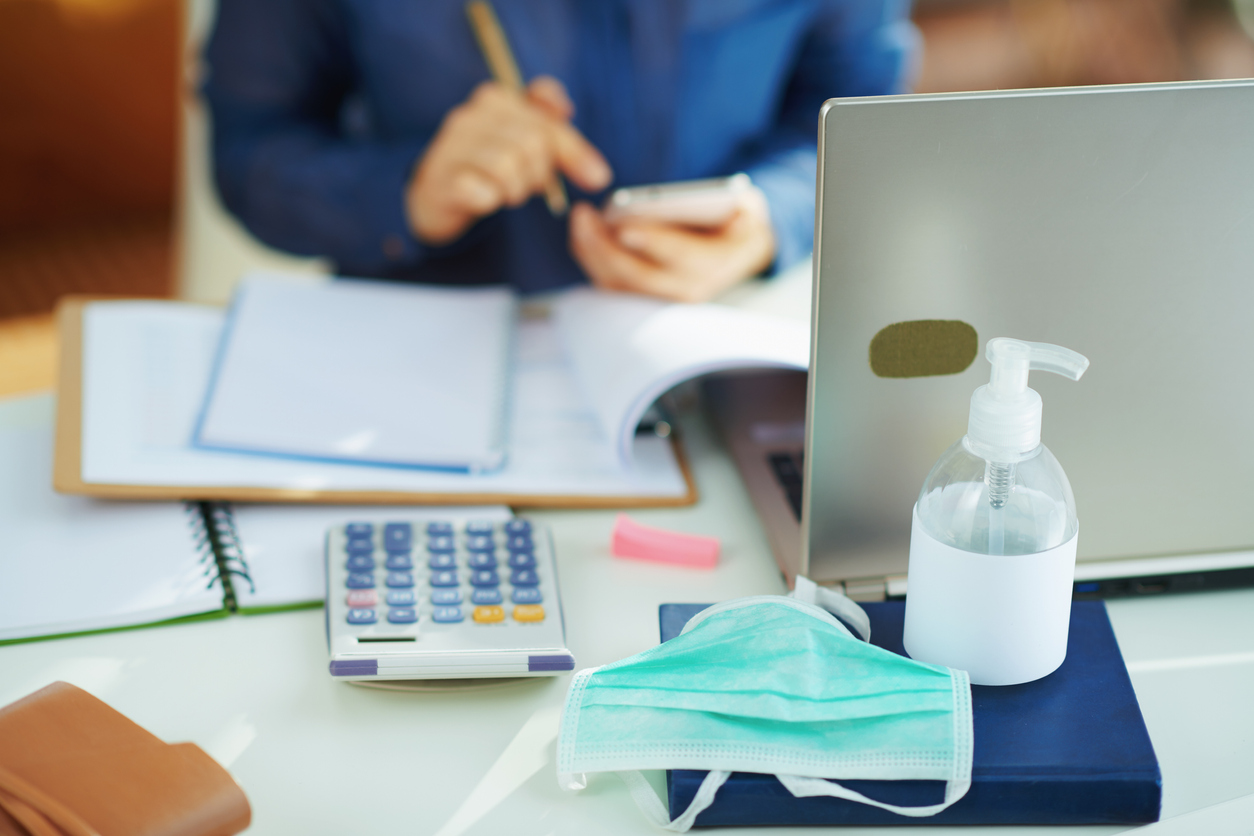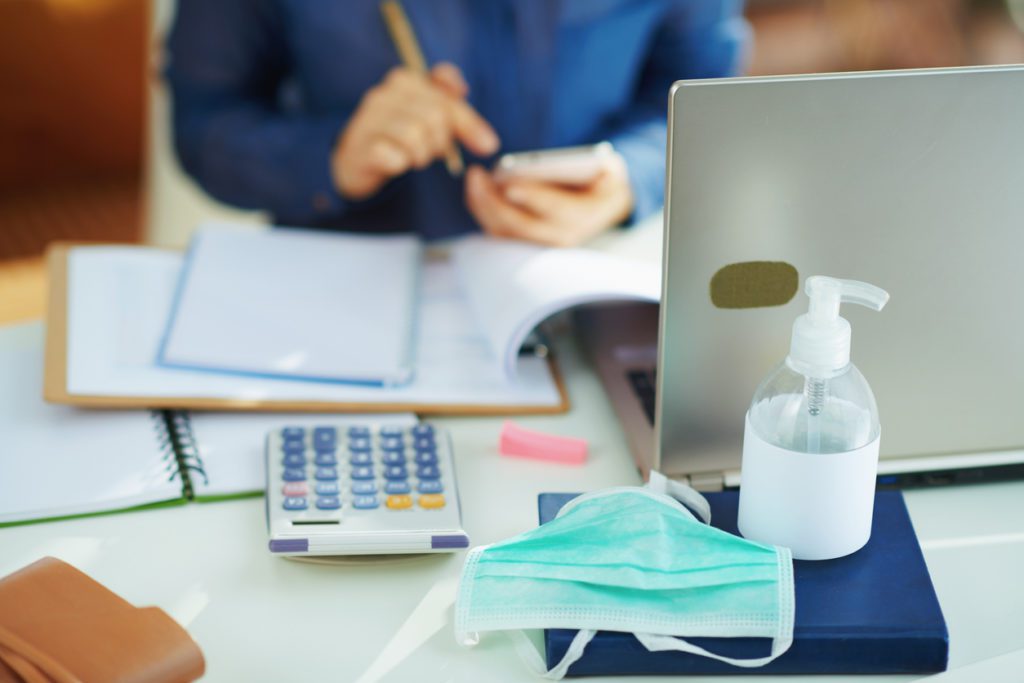 Cash Payments
The CARES Act is providing individuals and families within a certain salary bracket a stimulus check, which the IRS calls an economic impact payment. You may have already received this payment either directly deposited into your bank account or by check in the mail. This payment offers up to:
$1,200 for individuals
$2,400 for married couples
$500 for each qualifying child
The amount decreases, the more you make. The payments are based on either your 2018 or 2019 tax filings. If you receive Social Security benefits, but don't file a tax return, you are still eligible, but you need to register.
Expanded Unemployment
Unemployment assistance is getting a boost under the CARES Act and it has expanded who is eligible to receive financial assistance. While the amount varies by state, the federal government will add $600 per week on top of what your state pays.
Also, 13 weeks of unemployment insurance have been added, so you can collect for a longer period of time.
If you are a freelancer, self-employed or a contract worker, you are temporarily eligible for unemployment benefits. This new benefit will last until the end of the year.
Where should you apply? Here is a state-by-state look at how to apply online for unemployment.
New Rules that Offer Relief
The CARES Act also created new rules when it comes to tax returns, student loans and insurance coverage, giving you breathing room and some time to catch up financially.
Tax Returns
As part of the COVID-19 relief, the Internal Revenue Service (IRS) has extended the tax deadline to July 15. If you need free help with your return, qualified taxpayers can get assistance through the IRS Taxpayer Advocate Service.
Student Loans
Student loans may have already been a struggle for you to pay off. Now, borrowers are getting some relief. Under the CARES Act, no payments are required between March 13, 2020 and September 30, 2020 on federal student loans owned by the U.S. Department of Education. Plus, the interest on these loans will drop to 0% during this time.
Insurance coverage
The CARES Act now provides enhanced insurance coverage for COVID-19 treatments and vaccinations if you already have insurance through Medicare, Medicaid, private insurance companies or managed care organizations.
Financial Assistance During COVID-19: Other Sources for Emergency Funds
Besides financial relief from the government, there are other sources that can provide the emergency funds you're looking for during this trying time.
While your stimulus check may be enough to get you through the next few weeks, it may not be enough to get you and your family through the next few months. If you're looking for financial assistance in the form of a larger sum of money, here are a few other options to consider.
Personal Loans
Personal loans allow you access to a lump sum with a fixed interest rate and can be paid back over a period of time, usually 3-5 years. Most personal loans are unsecured, which means you can borrow without putting up collateral. This option may work if you have a good credit score and know you can keep up on the monthly payments.
Since lending in the digital world has grown, it's possible to apply for your personal loan online, so you don't have to step inside a bank or lender's office, which is important while you maintain social distancing.
Everybody starts somewhere. If your credit score is under 600, you might not qualify for a personal loan through Prosper. The good news is, we've partnered with AmOne, a financial services search resource. You might qualify for a personal loan through AmOne based on your financial situation. Click here to visit AmOne and learn more.
HELOC
A home equity line of credit, or HELOC, allows you access to a revolving line of credit based on the equity in your home. Usually, a HELOC offers a lower interest rate and a higher line amount than credit cards or personal loans, but it is important to understand you are using your home as collateral. You have to be mindful to only borrow what you can afford to pay back.
Financial Assistance During COVID-19: How to Use Your Emergency Funds.
Now that you're more familiar with the financial assistance available during COVID-19, it's time to personalize your research. Use the links provided throughout this blog as a starting point. Not sure of the best way to use your emergency funds or what to do first? The U.S. Department of Treasury has a step-by-step guide on how to prioritize your financial wellness and maximize the financial assistance you receive.
All personal loans made by WebBank, Member FDIC.
Read more