Can I Travel?
If it's been at least two weeks since you've received the necessary COVID vaccine doses, you are now fully vaccinated. Because the three FDA-approved vaccines are between 72% and 95% effective in protecting against the virus, you can feel better about vacationing during COVID. This is especially exciting if you've been budgeting for a post-COVID vacation! 
Your ability to easily and safely arrive at your vacation destination, however, depends on where you wish to visit and when.
Traveling Within the U.S.
The latest guidance from the CDC regarding the COVID vaccine and travel states that "Fully vaccinated travelers are less likely to get and spread COVID-19." Therefore, "People who are fully vaccinated with an FDA-authorized vaccine can travel safely within the United States."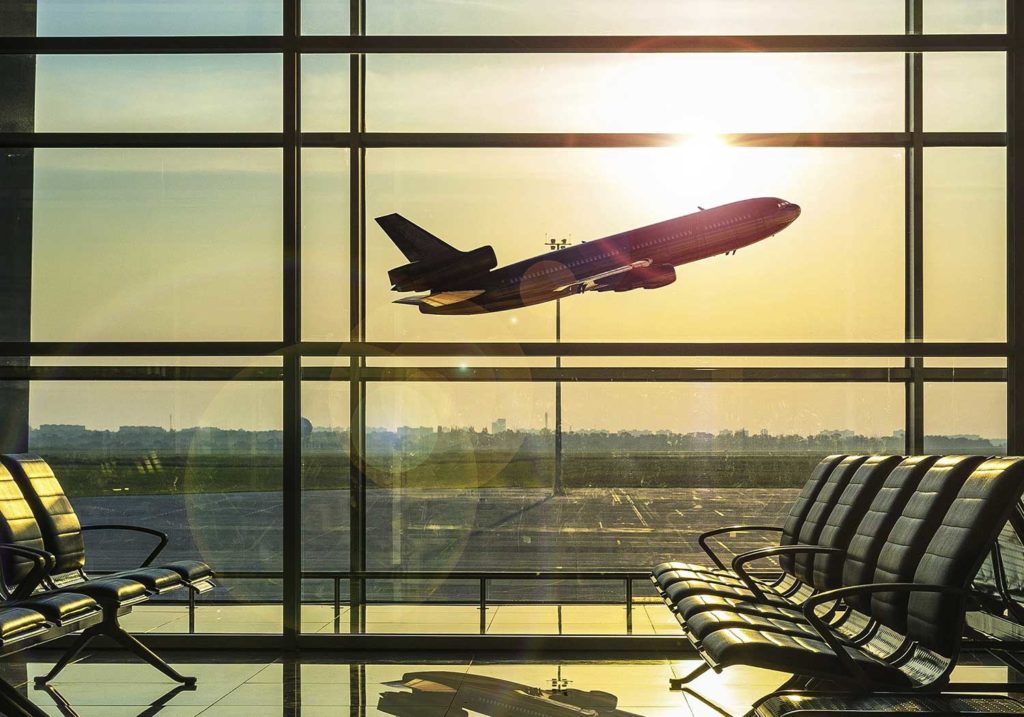 Additionally, the CDC indicates that for domestic travel within the U.S., fully vaccinated travelers:
Do not need to get tested for COVID-19 before or after travel unless their specific destination requires it.
Do not need to self-quarantine once they've arrived at their final destination.
Should still follow the now-familiar CDC recommendations for staying safe from COVID-19, including:

Wearing a mask
Maintaining a distance of at least 6 feet from other people and crowds
Frequently washing or sanitizing hands
Traveling Overseas
Traveling to foreign countries is not as clear-cut as domestic travel. This is because vaccine availability and vaccination progress varies wildly from country to country, and additional waves of the virus are impacting regions of the globe differently.
For example, Chile, which ranks third in the world for vaccinations, allowed visitors with a recent negative COVID-19 test until it went into another lockdown on March 31. This meant tourists with plans to visit Santiago and Patagonia must postpone their vacation during COVID, even if they received the COVID vaccine.
Before booking foreign travel, consult the CDC's international travel recommendations for specific and up-to-the-minute COVID vaccine and travel requirements.
Should I Buy Travel Insurance?
Travel insurance policies can help protect you from the unexpected before and during your trip. For example, travel insurance plans may cover non-refundable travel purchases like:
Airline tickets
Pre-paid hotel stays
Car rental costs
Additionally, travel insurance plans may help cover the costs of buying new clothes and supplies should your luggage go missing en route to your destination. The other notable benefit of insurance is to protect you and your family should you face a medical emergency before you leave for or while on your vacation.
Before buying any travel insurance:
Check for any cancelation coverage offered by your credit cards.
Review your healthcare plan for medical benefits available to you while traveling abroad.
Research your options, taking into account that the average cost of travel insurance can range from 4–10%.
Read the travel insurance policy's fine print to be sure what's covered and what isn't.
Because COVID-19 forced many cancelations in 2020, businesses in the travel industry began to adjust their policies to be more consumer-friendly. Full refunds were permitted and changes to flight reservations were allowed without fees, which begs the question, is travel insurance still necessary?
The short answer is yes. Travel insurance remains a good idea when planning a trip and may be required. For example, Reuters reports that many countries, including Costa Rica, Aruba, Thailand, and Jordan now require proof of COVID-19 travel insurance coverage before visitors are allowed to enter.
How Much Should Travel Insurance Cost?
Depending on the type and amount of coverage you need, travel insurance should cost somewhere between 3–8% of your total trip. For example, insurance to protect a $2,000 trip should be in the neighborhood of $60–$160.
Will I Need A COVID-19 Vaccine Passport?
The COVID vaccine and the travel industry will be intrinsically linked for the foreseeable future. CNet reports that while there are logistical hurdles to clear before COVID-19 vaccine passports become commonplace, vaccine passports will likely be needed to travel freely once protections against fraud are established.
COVID-19 passports will be a form of digital documentation that allow you to show border officials that you are fully vaccinated against the virus. Vaccine passports would help usher in the return of a "normal" world by making COVID vacations and business trips abroad possible. And there is precedent for such documentation. For example, some countries have required yellow fever vaccines for many years.
Vacationing During COVID
At this time, a vaccine is not required to take a vacation during COVID. Looking ahead, however, countries may choose to protect their citizens by implementing stricter border policies, whether requiring formal COVID passports or other proof of inoculation against the virus. Because the FDA-approved vaccines are proving effective and safe, it is recommended that you get one. Being vaccinated will not only help protect you and your loved ones from the virus but also, allow you to travel the world freely again soon.
Read more