Summer is still months away, but no one will blame you for looking ahead toward a possible warm weather vacation. After 12 months of lockdown life, dreaming of a getaway is not only understandable, it might be just what we all need right now. And now is the time to start budgeting for a vacation post-COVID, so let's take a look at how you can set yourself up today for a great trip when it's safe to take one.
Where Do You Want to Go?
Before you start saving for a vacation, it's helpful to have a target destination in mind. After all, time spent in San Antonio doesn't come with the same costs as a trip to San Francisco. Knowing where you want to go will inform your saving decisions as you build a vacation budget planner to reach your goal of taking a memorable post-COVID vacation. Ask yourself:
Will I need to fly to my vacation?
Is a rental car needed or will I use a car-sharing service, public transit and my feet to get around?
Where will I stay: an all-inclusive resort, a campsite, a self-catered AirBnB, a hotel with free breakfast?
How long of a vacation do I want to take? And, of course, how long of a vacation can I afford?
Vacations with flights, especially if you have four or more in your traveling party, are naturally going to be significantly more expensive than a road trip. While all-inclusive resorts may cost more than a rental home or hotel room, having meals covered may ultimately save you money.
Do your summer vacation research first, then start building your vacation budget planner!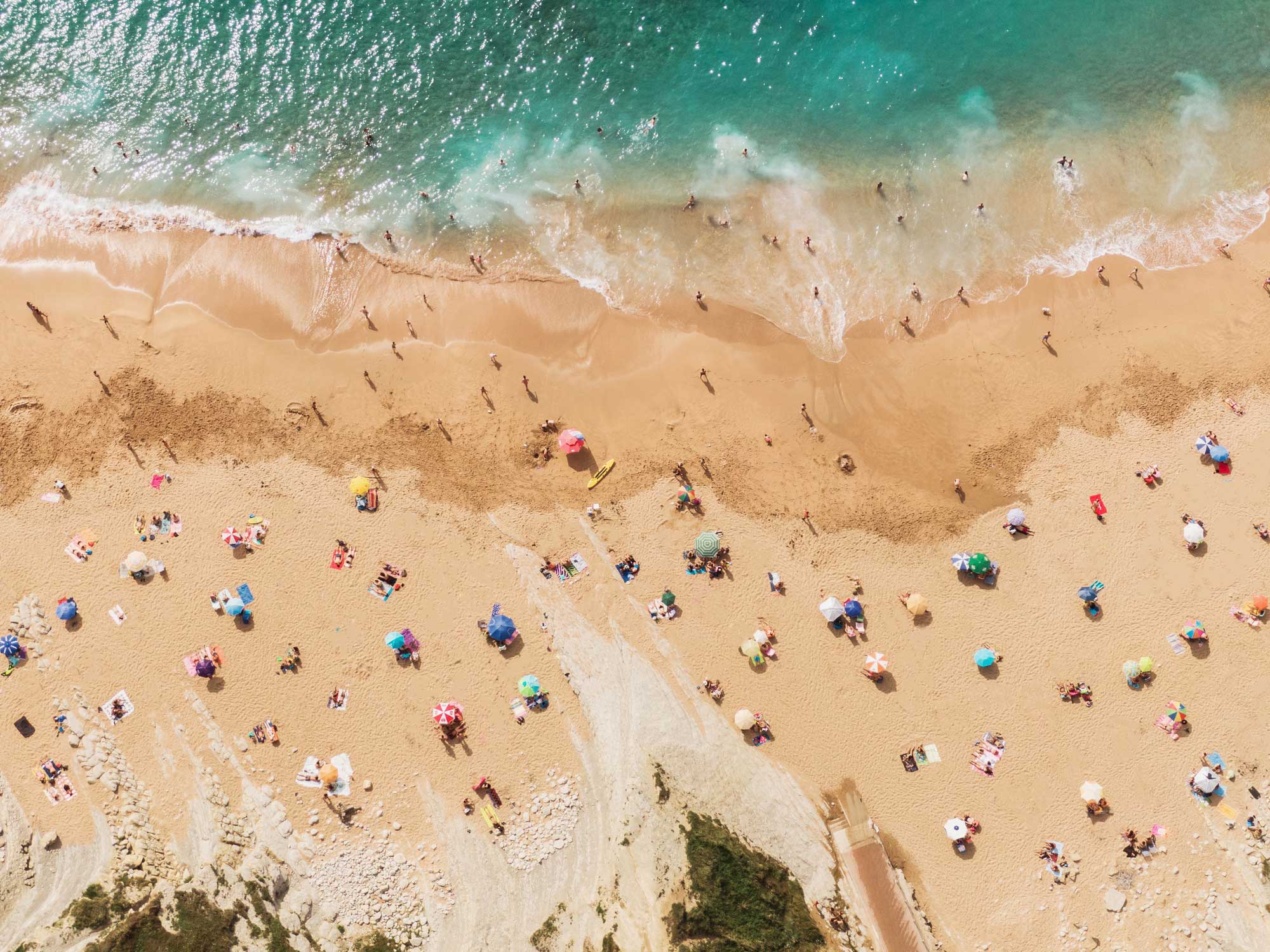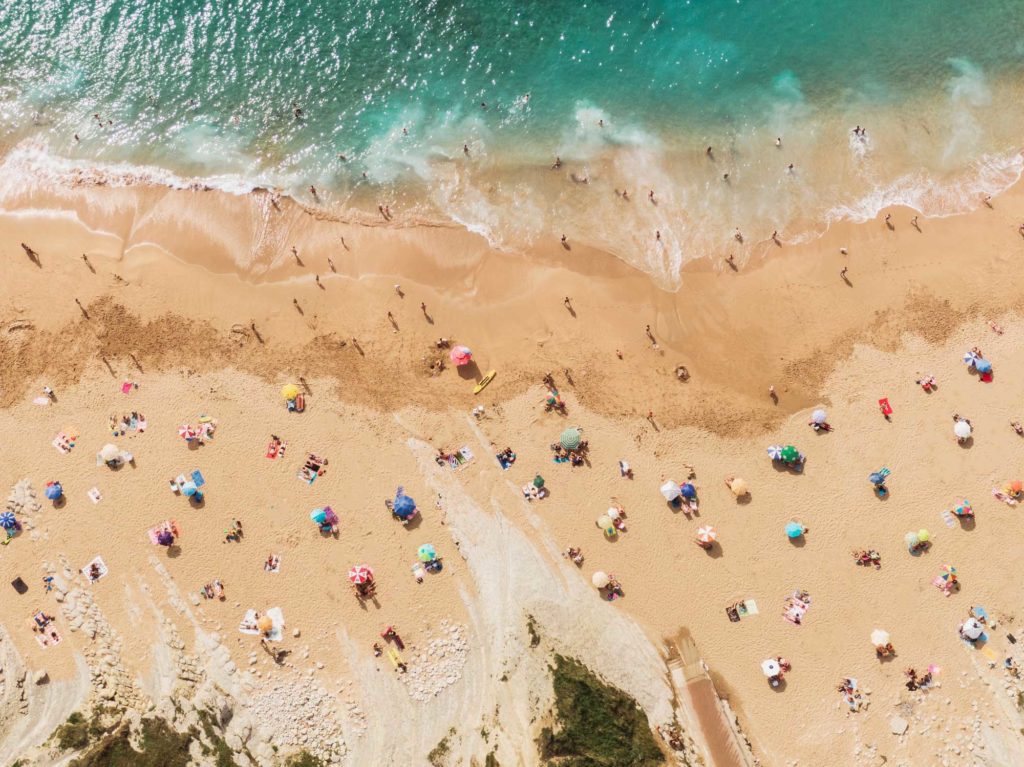 When Should You Start Saving for a Vacation?
In short, the time to start saving for your post-COVID summer vacation is now! Whether you decide to put loose change and extra $5 and $10 bills into a piggy bank at home or open a separate vacation savings bank account with a scheduled recurring deposit, starting to save for a summer vacation today will ensure you have the money to pay for a memorable trip once it's safe to travel again.
How Much Should You Budget for Your Summer Vacation?
Before you create a summer vacation budget, it can be useful to have a monthly budget that shows you, in advance, how much disposable income you will have to put toward budgeting for a vacation. Now, add up expected vacation costs then divide by the number of weeks between today and the start of your trip. For example:
If flights look to be $300 roundtrip and you have 4 members of your family going on vacation, that's $1,200.
If a rental car is needed once you land for a weeklong vacation, let's say that will be another $400 for a minivan or SUV.
Regarding your accommodations, let's plan for $200 a night, as an example. That's $1,400 for one week.
For food, the next biggest travel expense after transportation and lodging, you need to calculate an estimated daily breakfast, lunch and dinner budget. Hotels with free breakfasts help make vacations more affordable, but still, plan on spending $30 per person per day on food, on average. That's $120 a day for a family of four x 7 days for a week of vacation = $840.
There will be other costs too, like souvenirs and admission to museums or other attractions during your trip, airport parking costs, and possibly pet sitter's fees back at home. And if you plan on drinking alcohol on your trip, even if just a glass of wine at dinner, then you'll very likely spend even more per day. You should estimate these costs as well to get as full a picture as possible, keeping in mind that the examples above are the normal big ticket items for most vacations.
Now, let's continue with this scenario and do some more math to see how much you should be saving each week to have a completely paid for trip:
Airfare: $1,200
Car rental: $400
Hotel stay: $1,400
Food and drink: $840
Extras: $500
Total travel expenses: $4,340
Weeks until trip begins: 26
Amount needed to save each week to pay for your summer vacation: $167
Where to Find 'Extra' Money for Your Summer Vacation
How much do you spend on your weekly groceries? How about gas, tolls, eating out and takeaway food while at home during a normal week? All of that money you would be spending at home should be folded into your savings while budgeting for a vacation. Additionally, look for travel discounts through your AAA membership, book-now, travel-later deals due to COVID, and cashback on hotel and car rental bookings through sites like Rakuten. You might even find more affordable rental car rates through store memberships such as Costco.
Should You Pay Cash or Use a Travel Rewards Credit Card for Your Summer Vacation?
Paying with cash requires less financial discipline, as there will be no bills to pay when you get home from your vacation. However, it's also worth considering that a travel rewards credit card can:
Give you up to 30 extra days to pay for your trip.
Kickstart your savings for your NEXT vacation!
Things to look for in a travel rewards credit card:
A generous sign-up bonus (X miles/rewards and/or a free hotel night each year if you spend X amount)
No annual fee (or an annual fee that's at least waived for the first year)
Finally, you must have the discipline to only use the credit card for your vacation expenses you've been saving for. To avoid interest charges, you will also need to pay off the balance in full when the bill comes due. If you do this, you may benefit greatly with bonus reward points and miles that will help you the next time you begin budgeting for a vacation.
Read more