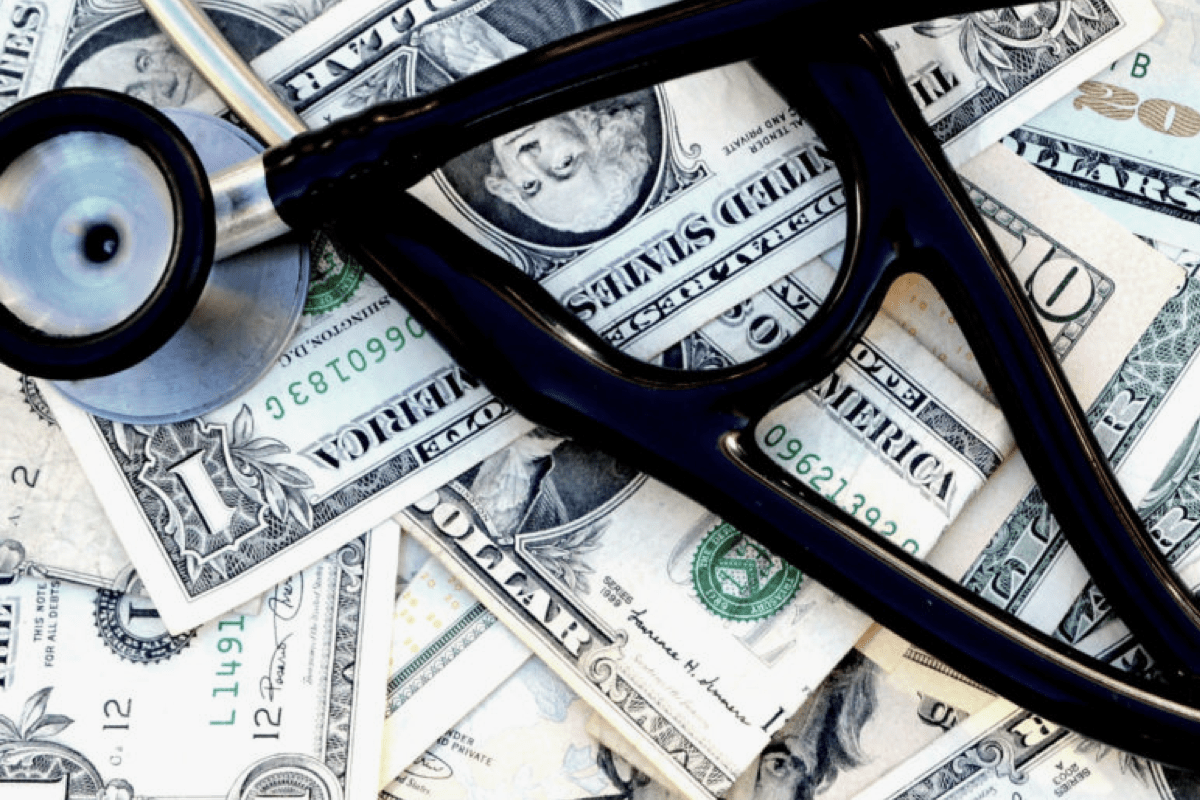 When it comes to personal finance, are you on the road to financial freedom or do you need to make a U-turn?
How do you feel when you hear the words "financial audit"?
Do you even know where to start? 
If personal finance is a pain point, know this: you are not alone! A Prosper Marketplace survey found that nearly:
60% of Americans don't have the financial freedom to enjoy life 

Half say they're living paycheck-to-paycheck. 
That leaves many people with no means to absorb a financial shock. That's stressful! Luckily, planning for personal finance doesn't have to be—if you know which steps to follow.
Here are 8 pro tips to help you conduct your financial audit. 
Personal Finance Pro Tip #1: Build & Review Your Budget
Building financial wellness requires you to understand where your money is going. That's why step one of any financial audit is creating (or checking in on) your budget.
To build your budget:
Make a list of your monthly expenses, including:

Fixed costs (rent, phone, car payments, childcare) 

Variable costs (dining out, gas, groceries) 

Look at your past debit and credit card statements to get an accurate look at where you're spending your money

Track how much you (really) spend
There are great mobile apps that can help you track the money you're bringing in versus what you're spending. Make sure your tools categorize your transactions (entertainment, rent, healthcare, etc.), so you can see your spending at a glance. 
If you already have a budget, take some time to ensure it still makes sense.
Review your current budget:
Have you accounted for big, upcoming expenses for the next year? Consider school costs, vacations, holiday shopping, etc. 

Look at your recurring costs. Are there any you can eliminate or reduce? 

Are there any costs that surprise you? For example, are you spending more money than you expected on eating out and less on groceries? If so, consider cooking a few more nights a week. 
Personal Finance Pro Tip #2: Check Your Credit Score
One of the most obvious steps of a financial audit is to review your credit report. Monitor your credit score on a regular basis, and take the time to pull and review your full credit report annually so you can ensure there are no errors or fraudulent accounts. 
Many of the personal finance apps we recommend will give you free access to your credit score monthly. And remember: you can check your credit score as many times as you want without any repercussions.
As a Prosper Borrower, you can access helpful tools right from your account: 
Track your monthly FICO® Score progress

View key factors affecting your score

Access FAQs and other FICO® Score educational resources
Personal Finance Pro Tip #3: Determine Your Debt
Another key piece of any financial audit is looking at paying down your debt. Use a debt calculator to help you determine your debt-to-income ratio. If you find that you're struggling with debt and need to get on a new path, consider:
A personal loan is a great option for many people because it helps you combine and pay off all your existing debt with fixed monthly payments. Shop around, consider any related fees and make sure you select a reputable lender so you can avoid unforeseen expenses such as prepayment penalties. 
Related: Safe Online Loans: What to Know Before Applying
Personal Finance Pro Tip #4: Don't (Over) Tax Yourself
Do you look forward to getting a tax rebate every April? If your answer is "yes," hold on! While it always feels good to get a check from the government, routinely receiving rebates may mean that your withholding is too high. 
When you get money back, it means you've essentially had the government hold that money when you could've been investing it, putting it in your bank account to earn interest, or any other option that puts your money to work for you. 
On the flipside, if you routinely owe the government money, ask your tax expert if you should adjust your W-9 so that you're closer to even when April comes. 
Personal Finance Pro Tip #5: Evaluate Your Insurance
Another simple thing to check on during a financial audit is your insurance coverage. Make sure you're factoring in any big life changes and adjusting your coverage accordingly.  
For example, if you're planning to have a baby in the next year, consider updating your health insurance plan to one with higher monthly payments and a lower deductible since you know you'll hit your deductible early with hospital bills. If you're the primary breadwinner in the family, a financial audit is also an excellent reminder to look into life insurance. 
Personal Finance Pro Tip #6: Save for an Emergency
You can't predict life's twists and turns, but you can prepare for it. Experts recommend having enough savings for about six months' worth of expenses. If that sounds like a lot to build up, start small. Transfer a set percentage of your paycheck into savings each month. Even $10 each week will add up and could be crucial if financial disaster strikes.
Personal Finance Pro Tip #7: Review Your Investment & Retirement Plans
Making sure you have a diversified portfolio is key to long-term financial success. If you're just starting out, talk to a financial advisor about investing in the stock market or alternative investment vehicles like Prosper. And make sure you're also personally investing in your future by creating or adding to your 401(k) or retirement savings plan each month.
As you get older, consider shifting your investments, so a higher percentage of your money is invested in less volatile vehicles like bonds instead of stocks. That ensures that the closer you are to needing your money, the more stable it will be. 
Personal Finance Pro Tip #8: Allow an Occasional Splurge
It goes without saying that spending too much on nonessential things can set you back. However, it's unrealistic to cut out extra spending entirely. 
Think of it like dieting—if you're too strict with yourself, you'll end up feeling deprived and eventually binge in an unhealthy way. The same is true with your finances. If you find the right balance of saving and spending, you'll be happier with where you stand financially—now and 20 years from now. By giving yourself a financial check up regularly, you'll know if you're on track to meet your goals or if you need to make adjustments. 
All personal loans made by WebBank.