Paying for home improvements is the most popular reason people apply for a HELOC. Yet there are a myriad of ways to use a home equity line of credit. (Unsure what a home equity line of credit is? Read our post on what a HELOC is and how it works.)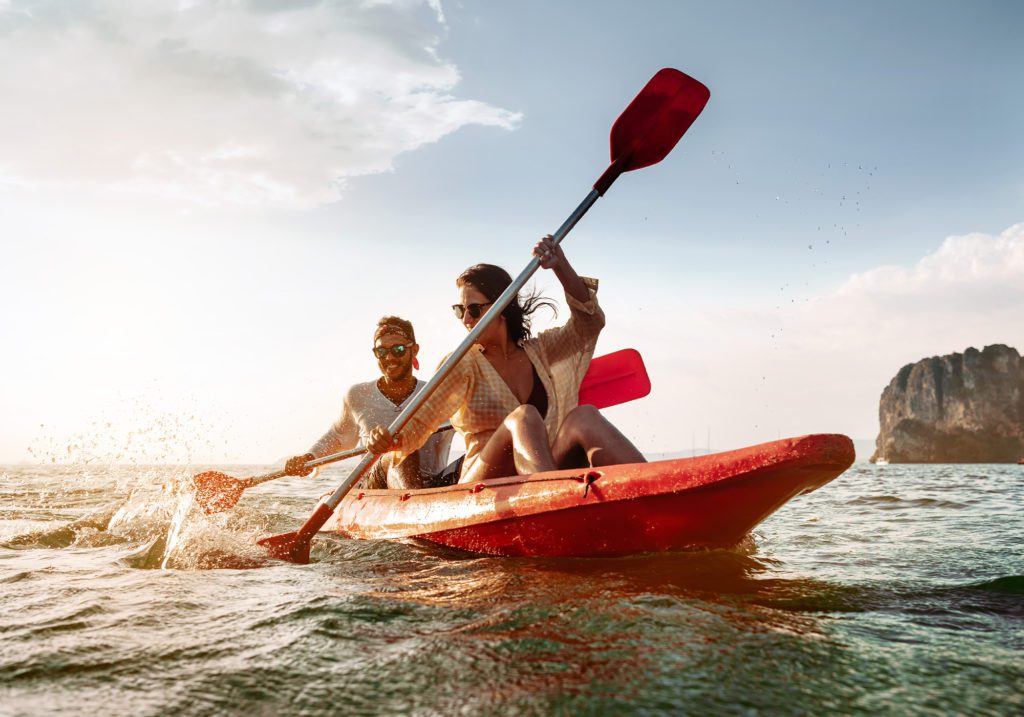 Let's take a look at the 8 best HELOC uses outside of repairing a home or consolidating debt.
---
To get your free copy of 4 Ways to Use a Home Equity Line of Credit (HELOC) today, follow this link.
---
1. Start a New Business
A HELOC can be both the seed money for starting a new venture as well as the month-to-month budgeting lifeline to keep a new business going and growing while it finds its feet. Of course, it's vital to remember that as with using credit cards, to launch a new endeavor, self-control, budgeting and discipline are a must because a HELOC is still debt you're taking on — and this debt uses your home as collateral.

2. Take a Dream Vacation
It may be tempting, and even advantageous to use a rewards credit card to pay for a dream vacation once it's safe to travel again, but unless you'll be paying that card off in full, you need to pay close attention to the interest rate and how much that will ultimately increase the real cost of your vacation. Because HELOC interest rates are often better than that of credit cards, using the equity in your home may be one way to pay for that bucket list getaway to the Maldives, Paris, Patagonia, or Hawaii.
3. Invest In a Rental Property
Not only could purchasing a rental property give you and your loved ones a place to visit without additional accommodation expenses, real estate may also be a wise addition to your investment portfolio, providing extra monthly income. Furthermore, leveraging home equity to purchase real estate you intend to flip for a profit in a short period of time may be one of the best HELOC uses because the line of credit payments are low during the draw period.
4. Cover Legal Fees
Most people don't account for the legal fees they may incur throughout the course of a lifetime. But whether it's divorce, incorporating as an LLC or court fees for an arrest, having a HELOC open and available could be one way to buffer against unexpected legal fees.
5. Fund New Construction
If you're going to be building a new property, a HELOC could be the best choice for funding the work. This is because, with traditional construction loans, most lenders are going to want to see your plans for building the home, the estimated schedule for the work to be completed, and your project's budget. A home equity line of credit, on the other hand, offers maximum flexibility, and its lower payment structure during the draw period will help keep costs down during the expensive construction phase.
6. Fund Assisted Living / Long-Term Care
At around $1,600 a month for adult daycare, $4,300 for assisted living care, and $8,800 for a private room in a nursing home in 2020, the high cost of quality care later in life is often prohibitive for many Americans. One of the best HELOC use scenarios for some homeowners could be to leverage that equity to help with the cost of long-term care for loved ones.
7. Pay for a Wedding (And the Honeymoon!)
Whether it's your own wedding or your child who is tying the knot, one of the best uses of a HELOC might be to pay for a wedding. Of course, having a sensible affair that doesn't break the bank is likely a sound financial plan, too, but using the equity you've built up in your home could be one way to get a brilliant photographer to capture the day, hire a great DJ who will spin a creative and personalized playlist, and make your honeymoon extra extravagant and memorable.
8. Cover the Cost of Big-Ticket Items
Maybe you are or will be in the market for a new washer and dryer, expensive water softener, or other big-ticket items needed inside or outside the home. In lieu of putting them on a high-interest credit card, a HELOC will provide you with the means to purchase and pay off all of the big-ticket items you need today and in the future.
Once again it's important to remember that a home equity line of credit is revolving debt and your home acts as collateral. There are risks involved with borrowing money, so a level of financial discipline and sound judgment is essential when managing your HELOC to avoid overextending yourself.

Whether you need money now or will at some point down the line, if you've built up equity in your home, a HELOC could be the best way to secure the funds you need. Find out how much of a line of credit you can access today at the best HELOC rates.
---
To get your free copy of 4 Ways to Use a Home Equity Line of Credit (HELOC) today, follow this link.
Read more
---
IMPORTANT INFORMATION ABOUT PROCEDURES FOR OPENING A NEW ACCOUNT.
To help the government fight the funding of terrorism and money laundering activities, Federal law requires all financial institutions to obtain, verify, and record information that identifies each person who opens an account.
What this means for you: When you open an account, we will ask for your name, address, date of birth, and other information that will allow us to identify you. We may also ask to see your driver's license or other identifying documents.
Eligibility for a home equity loan or HELOC up to $500,000 depends on the information provided in the home equity application.  Loans above $250,000 require an in-home appraisal and title insurance.  For HELOCs borrowers must take an initial draw of $50,000 at closing. Subsequent HELOC draws are prohibited during the first 90 days following closing. After the first 90 days following closing, subsequent HELOC draws must be $1,000 or more (not applicable in Texas).
The time it takes to get cash is measured from the time the Lending Partner receives all documents requested from the applicant and assumes the applicant's stated income, property and title information provided in the loan application matches the requested documents and any supporting information. Spring EQ borrowers get their cash on average in 26 days. The time period calculation to get cash is based on the first 6 months of 2022 loan fundings, assumes the funds are wired, excludes weekends, and excludes the government-mandated disclosure waiting period. The amount of time it takes to get cash will vary depending on the applicant's respective financial circumstances and the Lending Partner's current volume of applications.
Spring EQ cannot use a borrower's home equity funds to pay (in part or in full) Spring EQ non-homestead debt at account opening.  For HELOCs in Texas, the minimum draw amount is $4,000. To access HELOC funds, borrower must request convenience checks.
Interest rates may be adjusted based on factors related to the applicant's credit profile, income and debt ratios, the presence of existing liens against and the location of the subject property, the occupancy status of the subject property, as well as the initial draw amount taken at the time of closing. Speak to a Prosper Agent for details.
Qualified applicants may borrow up to 95% of their primary home's value (not applicable in Texas) and up to 90% of the value of a second home. Home equity loan applicants may borrow up to 85% of the value of an investment property (not applicable for HELOCs).
All home equity products are underwritten and issued by Spring EQ, LLC, an Equal Housing Lender. NMLS #1464945.
Prosper Marketplace NMLS Prosper Marketplace, Inc. NMLS# 111473
Licensing & Disclosures | NMLS Consumer Access  
Prosper Funding LLC
221 Main Street, Suite 300 | San Francisco, CA 94105
6860 North Dallas Parkway, Suite 200 | Plano, TX 75024
© 2005-2022 Prosper Funding LLC. All rights reserved.