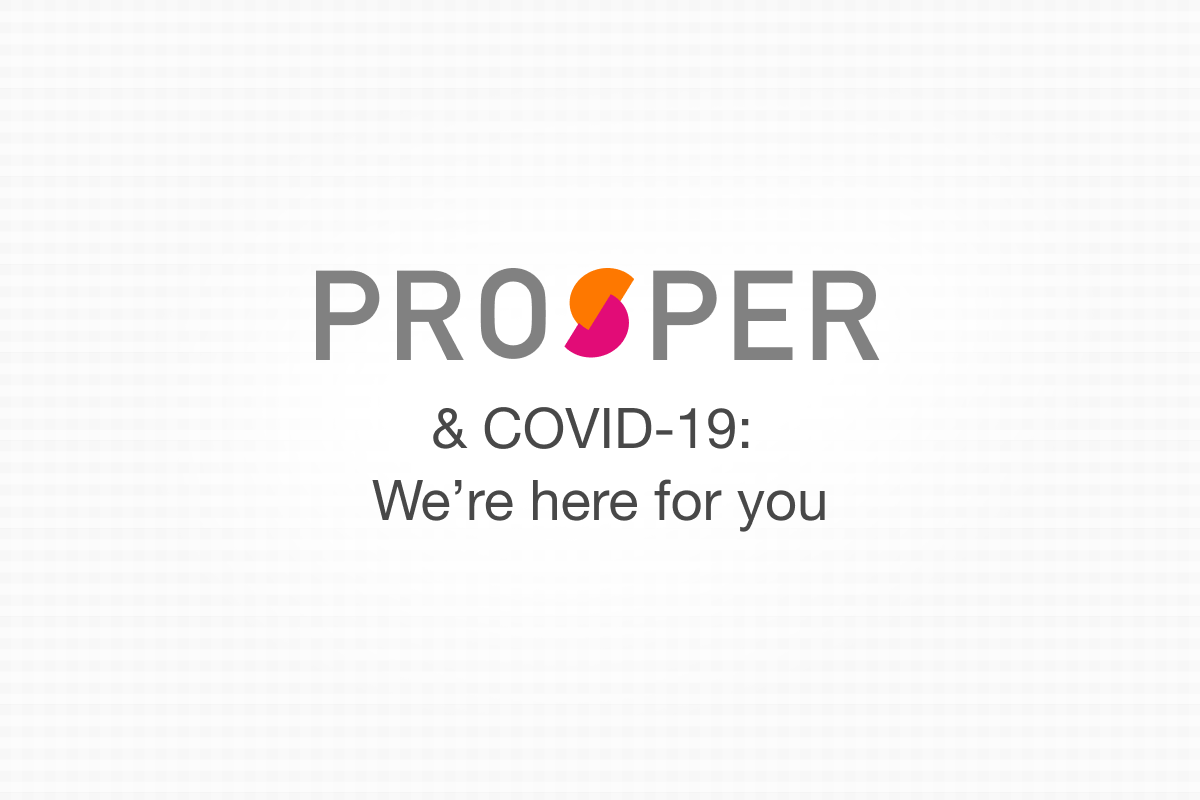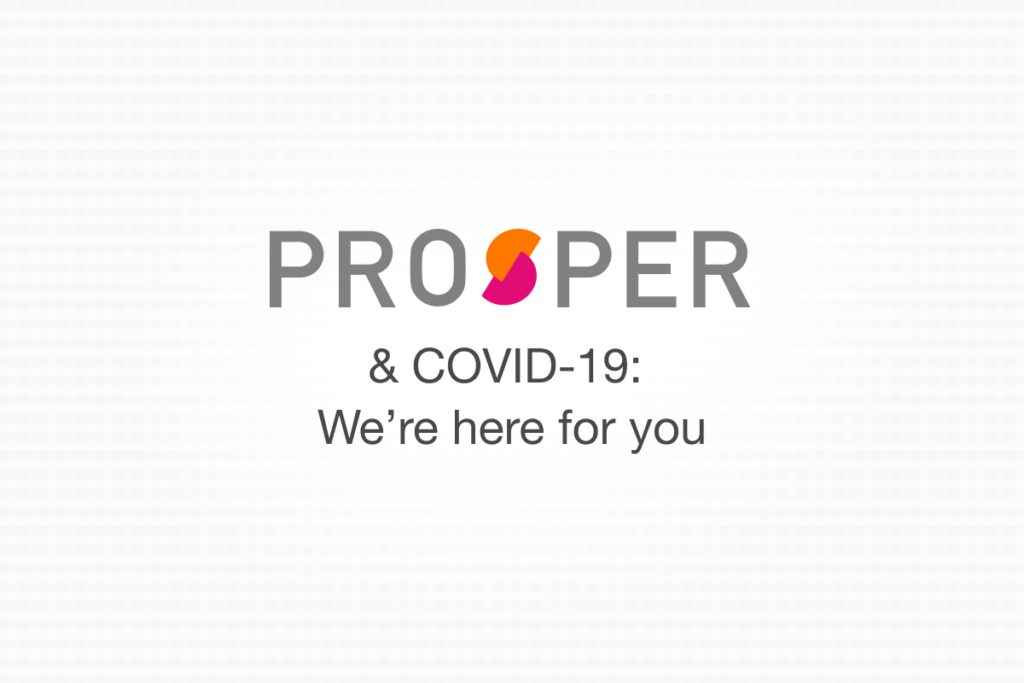 Over the past several weeks, the team at Prosper has been working to respond to a world that's changed around us. With schools closed and businesses shuttered, there's an unfamiliar rhythm to life—and with it a lot of new stresses, coping with COVID has been difficult. But the same disruptive pandemic also highlights something that hasn't changed, and that's our interconnectivity.
Founded in 2005 as the first peer-to-peer lender in the U.S., empowering people to help one another is part of our DNA, and it has never felt more relevant. At Prosper, we're prepared to weather this storm together by continuing to support our borrowers and our business.
We understand that many of our customers are facing financial hardship as a result of COVID-19, and we're making every effort to assist borrowers with relief options. You can learn more about how we may be able to help by calling us at 1-800-843-1662 or sending an email to [email protected].
There are also a number of resources available online to help answer questions about benefits and services that may be available to you, including a directory of the US government response, guidance and relief information for small businesses from the Small Business Association, and an overview of government & other relief programs compiled by the New York Times.
As a business, we have been actively preparing for a potential recession over the past several years. We have connected investors to more than one million borrowers through the Prosper platform, empowering both borrowers and investors to grow stronger together. We continue to keep in close contact with our investors to address their questions on expected loan performance and returns in this volatile environment.
One of the pandemic's most maddening features is its lack of predictability. And, while the Prosper team can't know the future, we can promise you this: We will continue to serve our borrowers by working with them to manage the challenges they're sure to face in the coming weeks.