Prosper Daily's New Credit Card Optimizer Makes Choosing the Right Card Easier
Since the average American has at least three credit cards and if they're in debt, pays more than $2,600i in interest fees per year, chances are you may not know which card to reach for when you're at the cash register. The good news is, there's an app for that.
Product Announcement – New retail investor experience
As the needs of investors continue to evolve, two things remain paramount – they want to put their money to work quickly and easily, and see solid returns. And while historically, Prosper has delivered on the promise of attractive returns, the investment site hasn't always been the easiest to navigate, that is until now. Today marks a new milestone for us at Prosper. We're excited to announce the release of our new and improved retail investor experience.

Prosper Marketplace Unveils Prosper Daily, Its First Mobile App
Today we are excited to announce our first mobile app, Prosper Daily. The free Prosper Daily app is designed to give consumers a powerful suite of tools to make smarter financial decisions, including viewing all their financial accounts in one place, budgeting and tracking spending by category, identifying questionable charges, and monitoring their free credit score, which is updated monthly.
Prosper Announces New API Platform for Investors
We are excited to announce the launch of the new investor Application Program Interface (API) platform. Prosper's new Investor API platform allows Prosper investors and third party agents to directly connect with Prosper's system and access important investor functionalities, such as searching listings and placing orders.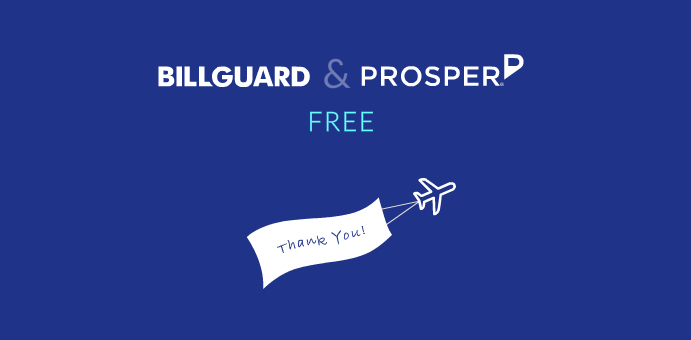 Protect Finances this Holiday Season for Free with BillGuard
Back in September we announced that BillGuard would be acquired by Prosper Marketplace. If the courtship and honeymoon are telling of the magic this marriage is going to produce, we're on to something really special here.
Prosper Marketplace Announces First Mobile SDK for the Marketplace Lending Industry
Today Prosper Marketplace is excited to announce the release of our first mobile Software Developer's Kit (SDK) for the Prosper platform. SDKs have improved the consumer experience across many industries. Now, as part of our commitment to deliver the best service to our customers, Prosper Marketplace is taking the lead and introducing the first mobile SDK in the marketplace lending industry.