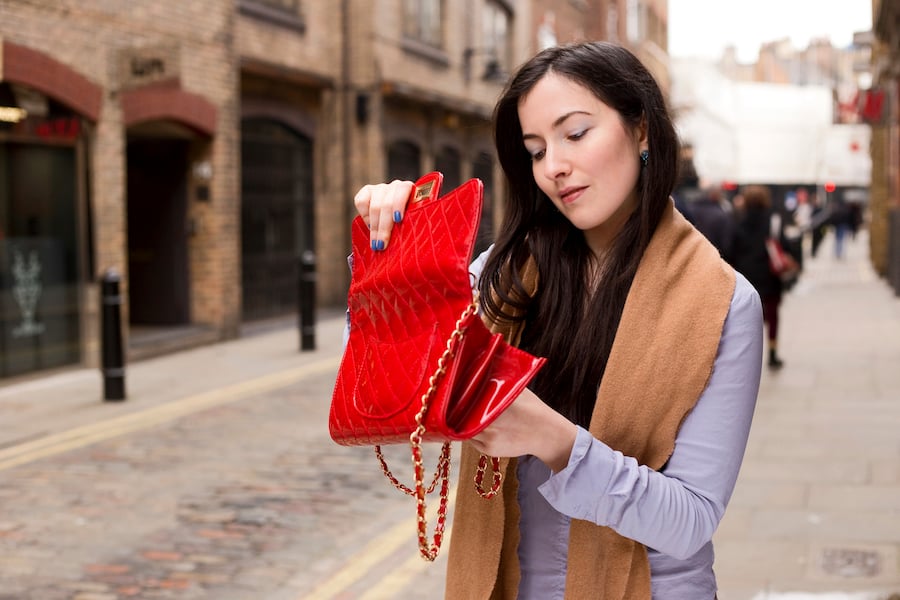 Whether you're a regular Prosper blog reader or just Googled and found us after realizing your wallet is lost or stolen, we can help. Losing your wallet or passport can be a massive headache, but with the proper planning, it doesn't have to be! Whether traveling or near home, prior preparation can minimize the impact of a lost or stolen wallet.
Plan Ahead
A bit of preparation canhelp with a lost wallet. A few things to keep in mind:
Setup Apple Pay or Google Pay: With Apple or Google Pay, you may tap to pay at participating merchants simply by tapping your smartphone to the payment terminal. If you lose your wallet and credit/debit cards, your smartphone can fill the gap until you can get new cards. Google Pay and Apple Pay are easy to set up and secure as long as you follow cell phone security best practices. Best of all, they link to your account, not the specific card. In most cases, you can use tap to pay with your phone even after reporting your card lost or stolen. 
Get the digits: Jot down the 24-hour toll-free and international numbers on the back of your debit and credit cards and keep thisseparate from your wallet and cell phone. These will come in handy if you lose both your wallet and your phone.
Obtain traveler's insurance: You might want to consider purchasing traveler's insurance. Some policies allow you to claim lost or stolen money. Be sure to check the policy's terms and conditions before you select a plan.
Leave your Social Security card at home: Think twice before putting your Social Security card in your wallet. It can be time-consuming and difficult to replace.
Use a tracker: Consider attaching coin-sized tracking devices like Tile to your wallet, phone, and other valuables. You can track them from your smartphone, and if your phone is taken, you can locate the phone.
Consider using the right apps: You might want to consider downloading an identity theft protection app that helps you cancel and replace your credit and debit cards and other sensitive documents.
Take pictures of important items and documents: Saving photos of important items and documents can help in the event they are misplaced or stolen.
Report As Soon As Your Wallet is Lost or Stolen
If your wallet is lost or stolen, don't wait to report it. There are a few institutions you need to contact right away.
Call Your Bank and Credit Card Companies
The first thing you should do when your wallet is missing is to notify your bank and credit card companies. If your bank or credit card issuer has an app, you may be able to freeze your cards right from your phone.
When you're on the phone with your bank or credit card, ask about what options they might be able to offer for immediate assistance. For example, many financial institutions can extend an emergency cash advance, rush you a new card, or direct you to their nearest branch for additional assistance.
If Overseas, Contact the American Embassy
Contact the nearest U.S. embassy or consulate for assistance if your wallet is lost or stolen while traveling overseas. This is especially important if you also lost your passport. According to the State Department, you must replace a missing passport before returning home.
File A Police Report
The police may not ‌recover your wallet, but a police report is still necessary to prove your wallet was stolen. Be sure to get a copy of the report. If you need to make an insurance claim, you'll need the police file number.
Contact Credit Bureaus
You should also report a lost or stolen wallet to the credit bureaus. Thieves can use this information to steal your identity and commit fraud. The primary credit reporting agencies (Equifax, Experian, and TransUnion) can place restrictions on your credit record. If anyone attempts to apply for credit using your information, the creditor will contact you first to verify.
Make A List
Like many Americans, much of your life is located in your wallet. Take a minute to list all the items that you might have to replace, such as medical cards, store memberships, and work badges.
Relax
Losing your wallet can be a real hassle, but if you plan ahead and follow our advice when it happens, you can get through it with minimal disruption to your finances or life. Once you've notified all the relevant parties, try not to stress too much. Banks and credit bureaus deal with this situation all the time, so you're in good hands, and by being educated on the matter, you're even more financially empowered!
Read more