A 'lien' can seem like one of the scarier words in the financial world, but what is a property lien exactly? Chances are, that's not the only question you have about liens. You likely also want to know how a lien works, whether it's something you need to worry about when borrowing, if it will impact your credit, and finally, how a lien works when accessing your home equity through a HELOC. Here's everything you should know about home equity lines of credit and home equity loan liens.

What Is a Property Lien?
Simply put, a property lien is collateral. This collateral is used to borrow money. The most common type of property lien is a mortgage, which is when a lender places a lien on your home. This property lien serves as the collateral for the money you've borrowed to buy the home. When a lien is placed on your property, usually by a lender, it becomes an official public record that's filed in your county's records office saying you owe money to a creditor.
It's important to note that property liens don't have to be scary, providing you consistently pay your debt on time and in full per the terms of the loan.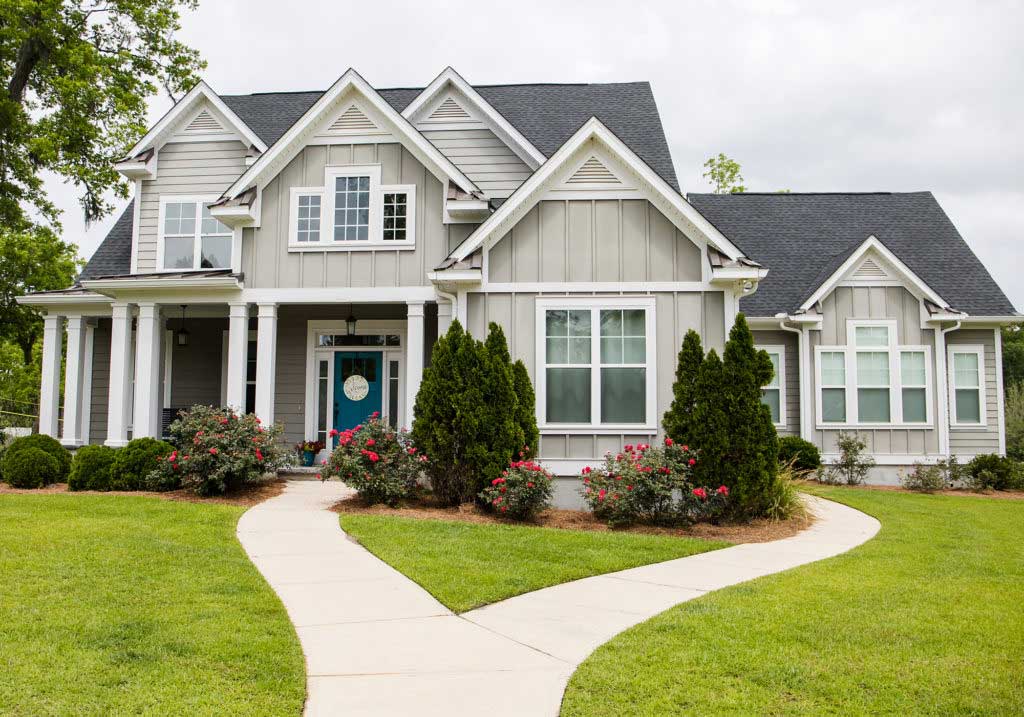 What You Should Know About Liens When Opening A HELOC
You own a home now, and make your mortgage payments on time every month, yet you probably don't think about the property lien against your home. There are several options when you'd like to renovate the house, build an addition, or have a new fence for your backyard because you're getting a dog.
Whatever you want to do with the money, you may be able to access the equity you've built up in your home with a home equity line of credit (also known as a HELOC). While the original mortgage company still has their lien on your property, when you open a HELOC, a second lien will be used by the new lender to secure the money they will be lending you to do the repairs, renovations, and additions you have planned.
Does a Property Lien Impact Your Credit Report?
While some liens (statutory and judgemental liens) could be a black mark on your credit for years, HELOC liens and property liens placed as a result of mortgage loans are different in several ways. These are entered into voluntarily in order to gain a benefit (borrowing money), as opposed to being court ordered.

This means that HELOC liens will appear on your credit report, but there is no negative impact to your credit score, as long as you make your payments on time and fulfill the terms of the loan agreement. Additionally, throughout the HELOC, while the property lien is on your home, you continue to retain ownership and control over your property.
Read more
---
Eligibility for a home equity loan or HELOC up to the maximum amount shown depends on the information provided in the home equity application. Depending on the lender, loans above $250,000 may require an in-home appraisal and title insurance. Depending on the lender, HELOC borrowers must take an initial draw of $50,000 at closing, except in Texas, where the minimum initial draw at closing is $60,000; subsequent HELOC draws are prohibited during the first 90 days following closing; after the first 90 days following closing, subsequent HELOC draws must be $1,000, or more, except in Texas, where the minimum subsequent draw amount is $4,000.
The amount of time it takes to get funds varies. It is measured from the time the lender receives all documents requested from the applicant and depends on the time it takes to verify information provided in the application. The time period calculation to get funds is based on the first 4 months of 2023 loan fundings, assumes the funds are wired, excludes weekends, and excludes the government-mandated disclosure waiting period.
For Texas home equity products through Prosper, funds cannot be used to pay (in part or in full) non-homestead debt at account opening.
Depending on the lender, qualified home equity applicants may borrow up to 80% – 95% of their primary home's value and up to 80% – 90% of the value of a second home. In Texas, qualified applicants may borrow up to 80% of their home's value. HELoan applicants may borrow up to 85% of the value of an investment property (not available for HELOCs).
Home equity products through Prosper may not be available in all states.
All home equity products are underwritten and issued by Prosper's Lending Partners. Please see your agreement for details.
Prosper Marketplace, Inc. NMLS# 111473
Licensing & Disclosures | NMLS Consumer Access