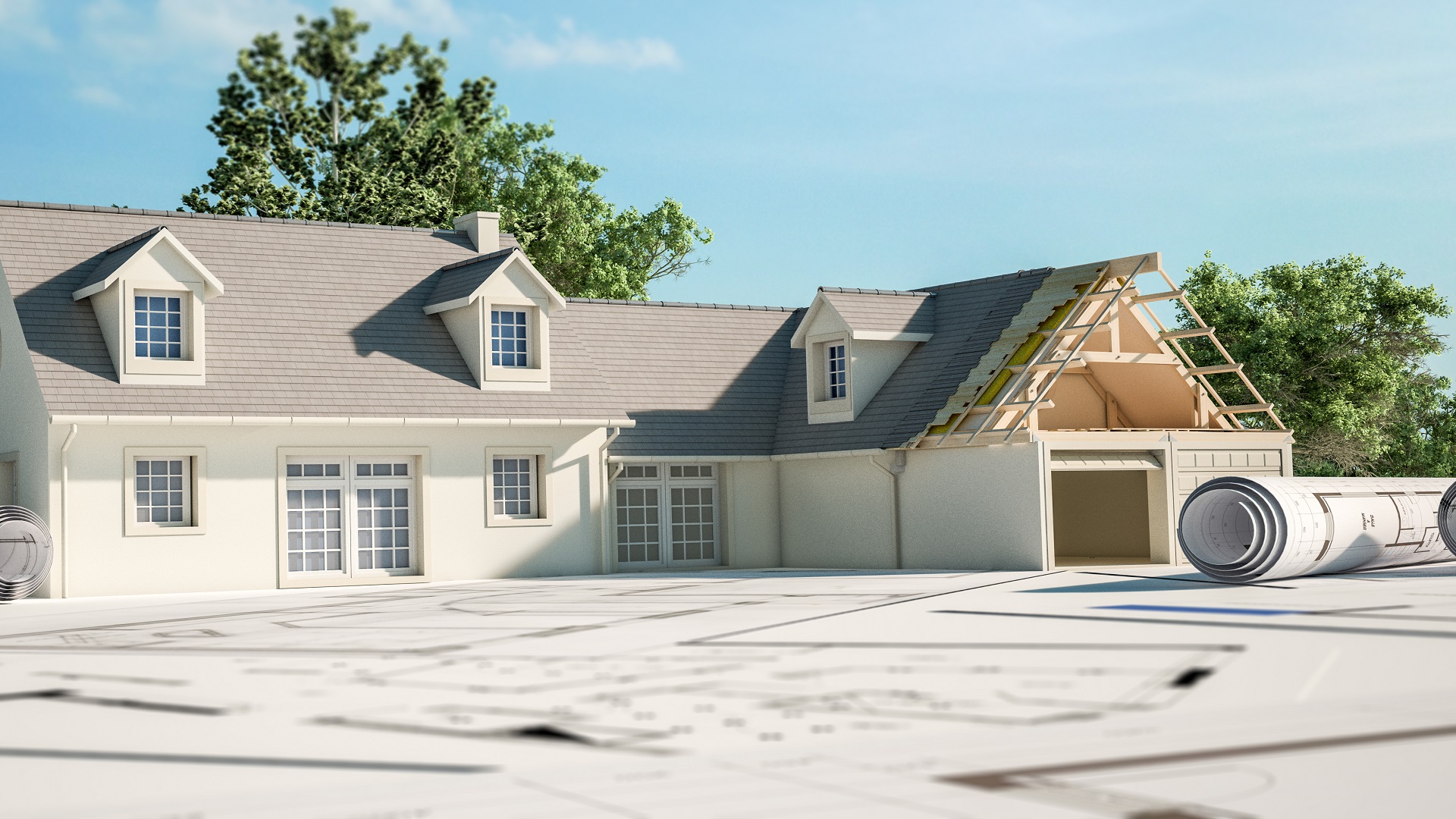 What Adds the Most Value to a Home?
When it comes to home improvements, you probably know that the answer is "yes" to the question: Does adding a bathroom add value?
But do you know the answer to the question: How much value does a bathroom add?
Determining what adds the most value to a home can feel complicated, but it doesn't have to. By breaking down each update, you can balance the potential gain in resale value and home equity with the enhancements you'll benefit from most while you're living there.
Fun fact: Did you know that 63% of people feel stronger and more invigorated when a fresh coat of paint is applied to a room?
5 Home Improvements that Add the Most Value to a Home
1. Remodeling the Kitchen
When people come over, where do they gather? For most people, the answer is the kitchen, which is one reason these renovations typically add the most value to a home. As a focal point of the home, it's worth your time (and money) to ensure your kitchen is where people want to spend time.
Kitchen upgrades vary widely, but midrange kitchen remodels typically cost $25,000 to $65,000. The good news: homeowners can recoup 50-80% of their renovation expenses for kitchen remodels. They can also increase the resale value of their home by $18,000 to $40,000. And, for major, upscale kitchen remodels, the resale value can be upwards of $70,000.
Add value to your home through a kitchen remodel
Prepare to spend a significant portion of your home improvement loan on labor (general contractor, plumber, electrician, etc.)
Focus on updating the space but keeping it cohesive with the rest of your home's aesthetic
Consider a kitchen extension — add an island, build a walk-in pantry, or add a seating area
For a quick, inexpensive update, replace old light fixtures, paint cabinets, and update hardware throughout
2. Adding a Bedroom
How much value does adding a bedroom have? For most homes, an extra bedroom can add $30,000 to $50,000 in value. However, these numbers depend on your home's location and existing property value. But, in general, adding a bedroom will yield a high return on investment (ROI).
According to RealtyHop, adding a second bedroom is the most cost-effective bedroom upgrade, and adding a third is a good option much of the time. It typically costs around $30,000 to add a second bedroom, and you should see at least that much of an increase in your home price.
Add value to your home by adding another bedroom
Remember that in most states, bedrooms must have a closet, a window, and a door
Avoid adding very small bedrooms — if you can't fit a double bed in it, it's likely too small to be worth adding
Aim to add at least 150 square feet to the above-ground living space of your home for each bedroom
Consult a local realtor to find out whether you could boost your home value by adding an office rather than a bedroom
If the square footage of your home can't accommodate an extra room, consider a bathroom addition or remodel, or increase the size of the primary bedroom
3. Finishing a Basement
The cost of finishing a basement varies widely. Basement renovations range from $6,000 for a 400-square-foot space to more than $21,000 for a 1,500-square-foot space. But, no matter the square footage, finishing a basement should give you a 75% ROI.
Add value to your home by finishing a basement
Start by fixing any flooding problems — add drains and larger gutters, or re-slope your yard
Add livable square footage by waterproofing, installing a drain, and adding drywall, windows, and electrical
Be sure the finished product doesn't include visible ductwork, insulation, concrete floors, or exposed pipes (unless you're using them as a design element)
To increase the price even more, add windows, a separate entrance/exit, and a kitchenette
4. Adding a Full or Half Bathroom
How much does an extra bathroom add to home value? The numbers are clear:
Installing a full bathroom anywhere in your home will raise its resale value as much as 20%
Half bathrooms generally increase the value of your home by 10%
Add value to your home by adding a bathroom
Consider en-suite options, especially if you have limited space to work with and are targeting families as buyers
Remember: You can install a half bath in a space as small as 3×6 feet — which is roughly the size of a refrigerator
A basement bathroom can increase your home's resale value by 10% to 20%; if done to the proper specifications, it could even turn your basement into another bedroom
5. Remodeling a Bathroom
Now that you know how much a bathroom adds to home value, what about a remodel? A typical bathroom remodel — replacing the tub, tile, toilet, vanity, and fixtures — costs about $10,500. When you sell, you can expect to receive about $10,700 back — which means you're looking at 102% ROI.
Add value to your home by updating bathrooms
Most buyers prefer a separate tub and shower, so consider installing a walk-in shower
Ensure a cohesive aesthetic by keeping the kitchen and bathroom design consistent — use the same fixtures, counters, and flooring
To remodel on a budget, shop for fixtures during seasonal sales and purchase a suite of fixtures all at once.
Avoid dark paint colors; Instead, use light, neutral colors to make the area feel more spacious
Opt for shaker-style cabinets and granite or quartz countertops, which buyers tend to prefer
Final Question: What Adds the Most Value to a Home?
Final Answer: Getting It Done.
As with many things in life, the most important step is getting it done. If you'd love to remodel your kitchen, but you know that a large project isn't feasible for your family right now, start with a bathroom. Be realistic, and take remodels one-by-one.
Read more