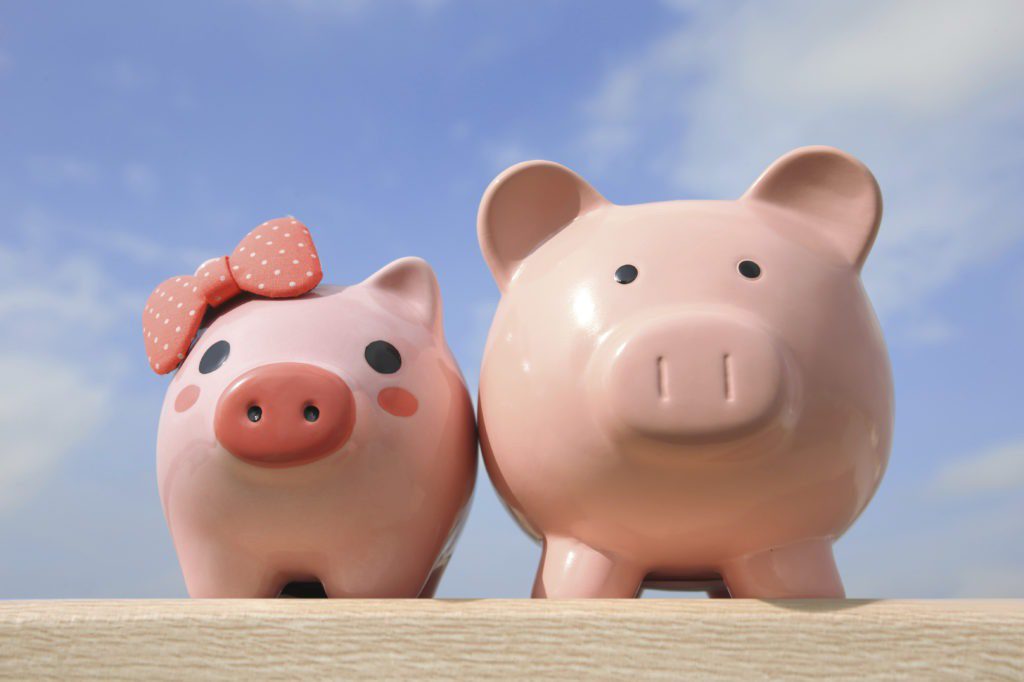 Valentine's Day is traditionally a time to celebrate what's truly most important in life: love, in all its aspects. Finding your soulmate, building a life together, celebrating your partner and all that they mean to you: that's Valentine's Day. Love and money—that seems less intuitive for a romantic holiday. But what's more romantic than setting your relationship up for long-term success?
Financial problems are one of the primary challenges couples face in their relationships. Talking through potential problems now can help you stay together for the long-haul. Let's look at the key issues to discuss with your partner to be a financially empowered couple.
Saving For Emergencies Together
Murphy's Law makes no exceptions for love—if something can go wrong, it will.
Experts recommend that most people should have three to six months' worth of living expenses saved up in their emergency fund. Research shows that more than a third of Americans have less than $1,000 in their savings account, and more than half have less than $5,000. In addition, 60% said they don't have the financial freedom to enjoy life.
Discuss what emergency savings and resources each of you can muster, and build a plan to increase your savings together. Plan how to handle unexpected emergencies beyond your savings. A Prosper® credit card, for example, is an excellent tool to handle unexpected expenses.
Making plans together for your future can help strengthen your relationship, and making it a mutual goal can mean you'll hold each other accountable!
Managing Your Debt
It's no secret that debt can add stress to a relationship. Even debt from before your relationship can be difficult; a discrepancy between your and your partner's debt levels can breed resentment since it affects any shared finances.
A Bankrate study recently found that 54% of Americans carry credit card debt, and 42% of Americans have increased their credit card debt during the COVID-19 pandemic. Many Americans also juggle other debts, like student loans, car payments, mortgages, and medical bills.
The thing is, not all debt is created equal. For example, many couples want to buy a home together, which often necessitates a mortgage. In addition, millions of Americans carry student loan debt, which they took on as an investment in their careers. Frivolous debt is what most often causes stress for couples.
It pays to discuss debt with your partner and agree on how you'll handle your love and money issues. If you've already accumulated debt, that's ok—the best way to safeguard your love is to make a plan and tackle it together.
What's Your Credit Score?
In order to make healthy financial decisions as a couple, it's essential to know not only your credit score and background but your partner's as well. This will help you determine your goals and how you plan to reach them. Services such as Credit Karma allow you to monitor your credit and identify the areas you can improve. Working together to improve your credit and accomplish your goals can be a powerful motivator—and help you grow closer.
Improving your credit helps you accomplish long-term goals through more advantageous loan rates as well as having access to various types of financing such as a personal loan through Prosper or home equity lines of credit.
Financial Personalities
Everyone has their own financial personality. Understanding your own financial personality, and that of your partner, can help you learn how to cooperate more effectively as a couple and avoid misunderstandings. Take Prosper's financial personality quiz with your partner and talk about your results and how to apply them to your financial decision-making.
Setting Financial and Retirement Goals
Do you and your partner have a 5 or 10-year plan? If so, are they aligned? These are important questions to ask, especially if you're thinking of homeownership or have children to plan for. The Prosper Marketplace study found that only 38% of Americans have a financial plan, although an additional 38% say they expect to create one in the future. Planning together—especially with dual incomes—will make it easier to achieve these goals.
The survey results also show that marriage encourages people to plan for the future. For instance, while 65% of married people say they understand a 401(k)—a common way to save for retirement—only 47% of single people feel the same.
There are many ways you can invest for your retirement:
Mutual funds
Trading in stocks, bonds, and/or crypto

Investing in stocks and bonds via special retirement investment vehicles like 401Ks or Individual Retirement Accounts (IRAs)

Opening a high-yield savings account
A combination of the above
We recommend talking to a financial advisor before making investment decisions; Prosper is here to give you general information, but it's important to get specific advice based on your unique situation.
Regardless of what you choose, it's important to communicate and plan as a couple so you're not working against each other. After all, you want to build your happy retirement together.
Sharing Finances
The decision to share finances depends on where you are in your relationship, as well as your personal preferences. While some couples pool the majority of their money into joint accounts, others opt to keep their accounts separate and split their expenses. Many couples do a mix of both. Before you decide, research your options, as well as local laws regarding marriage or domestic partnership and joint property. In some states, your partner's debts during marriage become yours even if you keep your finances separated. Even if that's not the case, it's important to be on the same page since joint accounts mean your decisions can affect your partner's financial well-being, or vice versa.
Love and money can be difficult subjects to tackle for couples, whether they've been together for months or years. However, these are conversations worth having. Financial stress is a leading contributor to relationship problems—and even divorce. Focusing on financial health can eliminate many of these stressors, but almost every couple has financial challenges sometime in their lives. Learning how to have frank conversations about love and money can get you through the hard times.
Read more
All personal loans made by WebBank.
The Prosper® Credit Card is an unsecured credit card issued by Coastal Community Bank, member FDIC, pursuant to license by MasterCard® International.