With a few adjustments, you can make saving money on your energy bill a reality, all while staying warm and comfortable. We've compiled our favorite tips, many of which are easy and inexpensive to implement.
Simple ways to save money on your energy bill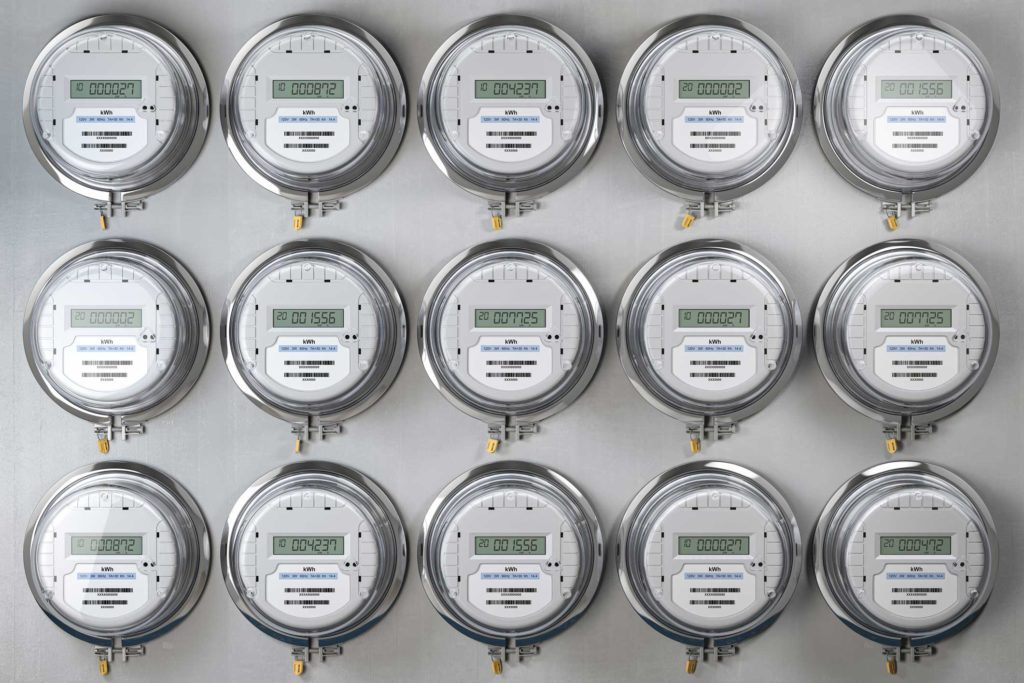 Seal obvious air leaks. Any crack, gap or opening around windows or doors is an opportunity for (expensively) heated air to escape. For an easy DIY project, try sealing air leaks with caulk or by adding weatherstrips. These affordable upgrades are estimated to generate 10-20% in energy savings.
Lower the temperature on your water heater. For most households, a temperature setting of 120°F is perfectly fine—and that's often a full 20°F lower than the manufacturer's setting. By lowering the temp, you'll save money two ways. First, you'll cut down on heat lost from the water heater into surrounding areas, which can waste up to $60 each year. Second, you'll save up to $400 annually by reducing the unnecessarily hot water consumed in your home. While you're at it, you may want to insulate your hot water pipes to reduce heat loss. Insulating your pipes can also raise the water temperature a few degrees, which can help offset a lower temperature setting on your water heater.
Close vents in unused rooms. Not spending much time in your spare bedroom? Closing the door and vents reduces the square footage that you'll be heating, which can translate to a lower energy bill.
Add insulation. Insulating your home can trim your energy bills by keeping heat inside during cold winter months. (It also helps in the summer by keeping hot air from moving inside your air-conditioned home.) A great place to start is in the attic. The Department of Energy recommends that all homes should have insulation in the attic that's about 8½ to 9½ inches thick. Considering many homes built between 1970 and 1989 have no more than 3 inches of insulation, there may be ample room for improvement.
Be smart about curtains. When the sun is shining, open your curtains to take advantage of the warmth, then be sure to draw them tight at night to reduce heat loss.
Change the furnace filter. If you have forced-air heating, you'll likely need to replace the filter every few months to make sure the system is running at optimal efficiency. While you're at it, make sure no vents are blocked by furniture, which would also hinder the system's efficiency and drive up your energy bills.
Looking to make a bigger impact? Consider these options
Some of these options may be costly—though under the right circumstances, you'll ideally end up saving money over the long run by completing the improvements. If you're thinking of borrowing money to make an energy-efficient upgrade to your home, a personal loan to cover home improvement costs could be a good fit for your financial situation. Prosper provides access to loans with low, fixed rates. Plus, you can pay off your loan with a budget-friendly, single monthly payment.
Read more
Eligibility for personal loans up to $50,000 depends on the information provided by the applicant in the application form. Eligibility for personal loans is not guaranteed, and requires that a sufficient number of investors commit funds to your account and that you meet credit and other conditions. Refer to Borrower Registration Agreement for details and all terms and conditions. All personal loans made by WebBank.
IMPORTANT INFORMATION ABOUT PROCEDURES FOR OPENING A NEW ACCOUNT.
To help the government fight the funding of terrorism and money laundering activities, Federal law requires all financial institutions to obtain, verify, and record information that identifies each person who opens an account.
What this means for you: When you open an account, we will ask for your name, address, date of birth, and other information that will allow us to identify you. We may also ask to see your driver's license or other identifying documents.
Eligibility for a home equity loan or HELOC up to $500,000 depends on the information provided in the home equity application.  Loans above $250,000 require an in-home appraisal and title insurance.  For HELOCs borrowers must take an initial draw of $50,000 at closing. Subsequent HELOC draws are prohibited during the first 90 days following closing. After the first 90 days following closing, subsequent HELOC draws must be $1,000 or more (not applicable in Texas).
The time it takes to get cash is measured from the time the Lending Partner receives all documents requested from the applicant and assumes the applicant's stated income, property and title information provided in the loan application matches the requested documents and any supporting information. Spring EQ borrowers get their cash on average in 26 days. The time period calculation to get cash is based on the first 6 months of 2022 loan fundings, assumes the funds are wired, excludes weekends, and excludes the government-mandated disclosure waiting period. The amount of time it takes to get cash will vary depending on the applicant's respective financial circumstances and the Lending Partner's current volume of applications.
Spring EQ cannot use a borrower's home equity funds to pay (in part or in full) Spring EQ non-homestead debt at account opening.  For HELOCs in Texas, the minimum draw amount is $4,000. To access HELOC funds, borrower must request convenience checks.
Interest rates may be adjusted based on factors related to the applicant's credit profile, income and debt ratios, the presence of existing liens against and the location of the subject property, the occupancy status of the subject property, as well as the initial draw amount taken at the time of closing. Speak to a Prosper Agent for details.
Qualified applicants may borrow up to 95% of their primary home's value (not applicable in Texas) and up to 90% of the value of a second home. Home equity loan applicants may borrow up to 85% of the value of an investment property (not applicable for HELOCs).
All home equity products are underwritten and issued by Spring EQ, LLC, an Equal Housing Lender. NMLS #1464945.
Prosper Marketplace NMLS Prosper Marketplace, Inc. NMLS# 111473
Licensing & Disclosures | NMLS Consumer Access  
Prosper Funding LLC
221 Main Street, Suite 300 | San Francisco, CA 94105
6860 North Dallas Parkway, Suite 200 | Plano, TX 75024
© 2005-2022 Prosper Funding LLC. All rights reserved.