Commonly confused, both as words and concepts, saving and investing are not the same. There are similarities between the two, but let's look closely at saving vs. investing to learn how each approach to putting money aside can help you today and in the future.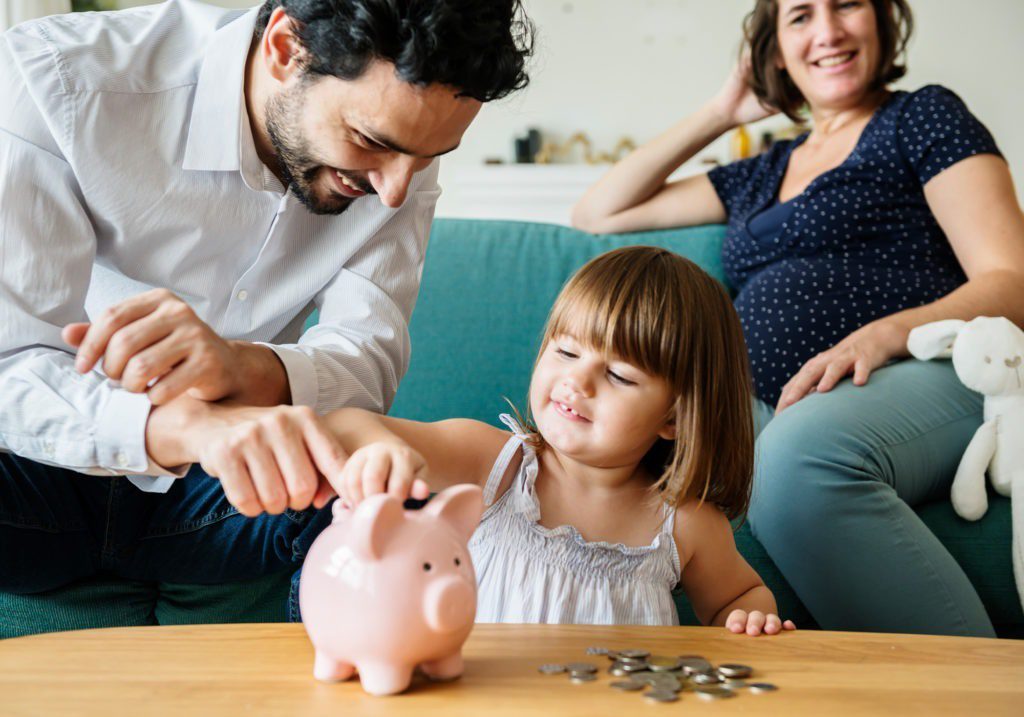 What Is Saving?
Saving is a term used for safely putting money away for short-term goals. Typically, you will not want to put your savings at risk of losing any of its value. This is because growth is not what you're after when trying to save. Instead, you want to keep this money relatively safe, accessible and ready to use in a moment's notice.
Some examples of savings, include:
Bank savings accounts
Money Markets
Certificates of deposit (CD)
Emergency funds
Christmas shopping accounts
Piggy banks
Having savings on hand is important, but there are questions to ask yourself before you start saving:
1. Do I have outstanding debt?
If you have credit card balances or outstanding medical bills, you should consider paying off this debt before saving money, because consumer debt often carries a rate of interest higher than that of a savings account. It would be counterproductive to save money and earn 1% interest while paying upward of 20% interest on outstanding credit card balances. Pay those off, then make a plan to save. If you can't pay off your debt, you might consider debt consolidation. With a personal loan, for example, you can often secure a lower rate than a credit card, and you have a clear path to paying off your debt since the loan is for a fixed term — usually 3 or 5 years.
2. Can I afford to save?
Some financial experts would phrase this question as, "Can you afford NOT to save?" but the truth is that your monthly budget, expenses and income may not facilitate savings right now. Thinking critically about your spending and how to budget better could help you find additional dollars to pay down debt and then start saving.
Deciding to focus on saving goals and building an emergency fund during these uncertain times is one of the best financial new year's resolutions to make and to stick to all year long.
The Difference Between Saving vs. Investing
Unlike saving, investing is for longer-term goals. As a result, where the money you choose to invest goes will likely be different than where you save. This is because only money that's not needed for years (maybe even decades) should be invested. Therefore, because it needn't be liquid or easily accessible, money you are investing can be put into riskier vehicles than money you are saving for short-term needs and goals.
Some common examples of investing, include:
Retirement plans
Stock portfolios
Real estate
Cryptocurrency
Being able to invest for your future is crucial to your long-term financial stability and achieving retirement goals, but there are also questions to ask yourself before you start investing:
1. Do I have adequate savings for emergencies?
Experts suggest couples with two incomes and secure jobs have savings equal to three months of expenses, whereas if one of your jobs is less than secure, it could be wise to accumulate six months of expenses in a savings account. Finally, individuals or families relying on a single income could benefit from having a full year of expenses saved for a rainy day. Whatever your current employment situation, you should consider starting/adding to a savings account before investing.
2. Am I taking full advantage of my retirement savings?
While the word 'savings' is commonly used when talking about putting money away for retirement, contributing to a company's retirement plan or an IRA is actually investing because of the timetable for using these dollars and the relative inaccessibility of the money while still employed and under a certain age. For many people, the first investing they will do is through their company's 401(k). This is because it may be tax advantageous to do so (you contribute pre-tax dollars from your paycheck, which reduces your taxable income), is a painless process (the money comes out of your paycheck automatically), and often there's a company match, which can help accelerate your retirement savings.
3. When will I need the money I will be investing?
Another question to ask yourself to better understand when to save and invest is, "When will I need to use this money?" If you think you may need to use the money you will be investing within the next five years, that cash should be saved and not invested. Because of market volatility, money that's invested should remain invested for a number of years. Not giving your investments enough time to grow could cause you to realize losses that otherwise would only be "on paper."
4. What is my risk tolerance?
Investing usually involves putting money at risk in order to, hopefully, experience exponential growth over many years. If you're not comfortable with the risks associated with investing, such as the aforementioned paper losses — when your account balance drops below your initial investment, you're experiencing a loss but it's not realized unless it is sold, meaning it could recover and turn into a gain — investing may not be for you regardless of how long you have before needing to access the money.
Investing options today are robust and can extend far beyond the stock and bond mutual funds available in your company 401(k) plan, the investment you've made in buying your home, and even trading individual stocks in a brokerage account. Learn how you can diversify your investment portfolio with Prosper.
Get Started
Now that you understand the differences between saving vs. investing, get started on building your emergency savings fund and look into your retirement plan options to ensure you have a financially sound future.
Read more