Following the 2018 Tax Reform Plan, many HELOC borrowers find themselves asking, "Is HELOC interest tax-deductible?"

The short answer is yes, HELOC interest is tax-deductible[1], but not all the time. There are limitations to be aware of. Let's dive into the facts and figures about HELOCs and taxes.
Is HELOC interest tax-deductible?
As we said above, yes–HELOC interest is (usually) tax-deductible.
In the past, one of the many reasons homeowners opted for a HELOC was because of the tax benefits. This still holds true for some homeowners, but the rules have changed.
The Tax Cut and Jobs Act (TCJA) of 2017 enacted new rules regarding tax deductions. Under the new law:
Married couples filing jointly may deduct mortgage-related interest on qualified loans worth up to $750,000, down from the previous $1,000,000 maximum
Individuals filing separately may deduct interest on loans up to $375,000, down from the previous $500,000
These rates are valid for the tax years 2018 through 2025.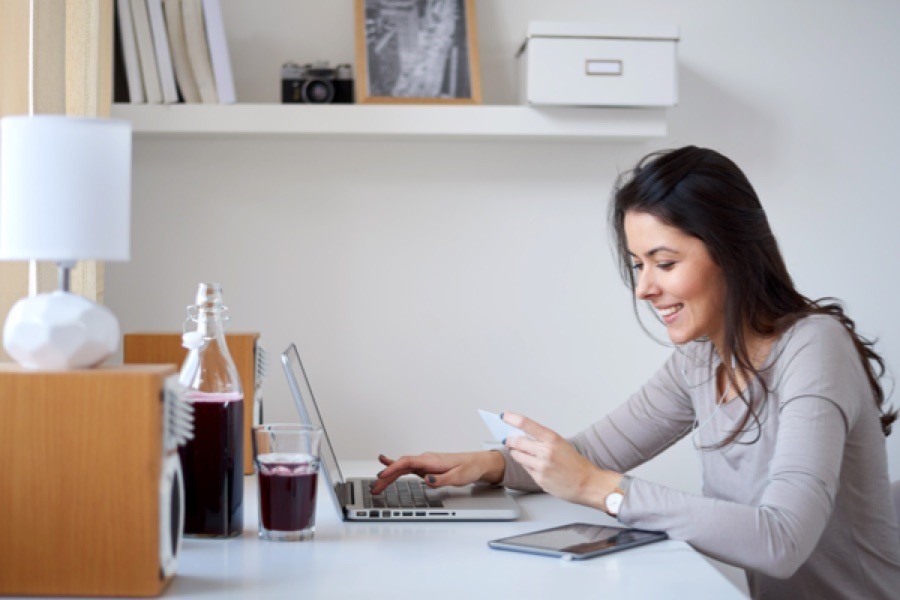 Am I eligible for HELOC interest tax deductions?
Homeowners can only deduct interest on HELOCs and home equity loans that are used to buy, build or substantially improve the taxpayer's home
These new limits are valid on any home purchased after December 15, 2017. If you purchased a home or took on debt before December 15, 2017, your deduction amount adheres to the previous rules. If that's the case, married couples can deduct interest on $1,000,000 worth of qualified loans and separate filers can deduct interest on $500,000 worth of qualified loans.
Most importantly, the new law states that homeowners can only deduct interest on HELOCs and home equity loans that are used to buy, build or substantially improve the taxpayer's home that secures the loan. Basically, your HELOC or loan must go toward home renovation projects in order for your interest to be tax-deductible.
What Renovations Qualify?
In addition, the IRS has specific requirements about which home renovations qualify for deductions. They defined a "substantial" home improvement as one that adds value, prolongs its useful life, or adapts your home to new uses.
So if you are putting an addition on your home, replacing a damaged roof, or modifying structural elements to make it more livable, you are likely to qualify. However, cosmetic upgrades likely won't.
The IRS stated in a publication that "repairs that maintain your home in good condition, such as repainting your home, aren't substantial improvements." On the contrary, if you are painting your home as a part of a renovation that substantially improves your home, you can include the painting costs within your improvement costs.
If you plan on making home renovations with your HELOC, discuss your options with your accountant or tax advisor first so you can track your expenses properly. Note that you can still use your HELOC for non-home related projects, like paying down debt or financing a large expense. Just keep in mind that the interest on those expenses won't be tax-deductible.

One Final Thought:
Be aware that you can only deduct interest up to the purchase price of your home. This is important to note if you have owned your home for many years or if you bought a fixer-upper at a lower price. For instance, if you bought your home for $150,000, know that you can only deduct interest paid up to $150,000 if using a HELOC.
Read More
---
Prosper does not provide tax advice. Please consult a tax advisor regarding the potential deductibility of interest and charges.
---
IMPORTANT INFORMATION ABOUT PROCEDURES FOR OPENING A NEW ACCOUNT.
To help the government fight the funding of terrorism and money laundering activities, Federal law requires all financial institutions to obtain, verify, and record information that identifies each person who opens an account.
What this means for you: When you open an account, we will ask for your name, address, date of birth, and other information that will allow us to identify you. We may also ask to see your driver's license or other identifying documents.
Eligibility for a home equity loan or HELOC up to $500,000 depends on the information provided in the home equity application.  Loans above $250,000 require an in-home appraisal and title insurance.  For HELOCs borrowers must take an initial draw of $50,000 at closing. Subsequent HELOC draws are prohibited during the first 90 days following closing. After the first 90 days following closing, subsequent HELOC draws must be $1,000 or more (not applicable in Texas).
The time it takes to get cash is measured from the time the Lending Partner receives all documents requested from the applicant and assumes the applicant's stated income, property and title information provided in the loan application matches the requested documents and any supporting information. Spring EQ borrowers get their cash on average in 26 days. The time period calculation to get cash is based on the first 6 months of 2022 loan fundings, assumes the funds are wired, excludes weekends, and excludes the government-mandated disclosure waiting period. The amount of time it takes to get cash will vary depending on the applicant's respective financial circumstances and the Lending Partner's current volume of applications.
Spring EQ cannot use a borrower's home equity funds to pay (in part or in full) Spring EQ non-homestead debt at account opening.  For HELOCs in Texas, the minimum draw amount is $4,000. To access HELOC funds, borrower must request convenience checks.
Interest rates may be adjusted based on factors related to the applicant's credit profile, income and debt ratios, the presence of existing liens against and the location of the subject property, the occupancy status of the subject property, as well as the initial draw amount taken at the time of closing. Speak to a Prosper Agent for details.
Qualified applicants may borrow up to 95% of their primary home's value (not applicable in Texas) and up to 90% of the value of a second home. Home equity loan applicants may borrow up to 85% of the value of an investment property (not applicable for HELOCs).
All home equity products are underwritten and issued by Spring EQ, LLC, an Equal Housing Lender. NMLS #1464945.
Prosper Marketplace NMLS Prosper Marketplace, Inc. NMLS# 111473
Licensing & Disclosures | NMLS Consumer Access  
Prosper Funding LLC
221 Main Street, Suite 300 | San Francisco, CA 94105
6860 North Dallas Parkway, Suite 200 | Plano, TX 75024
© 2005-2022 Prosper Funding LLC. All rights reserved.