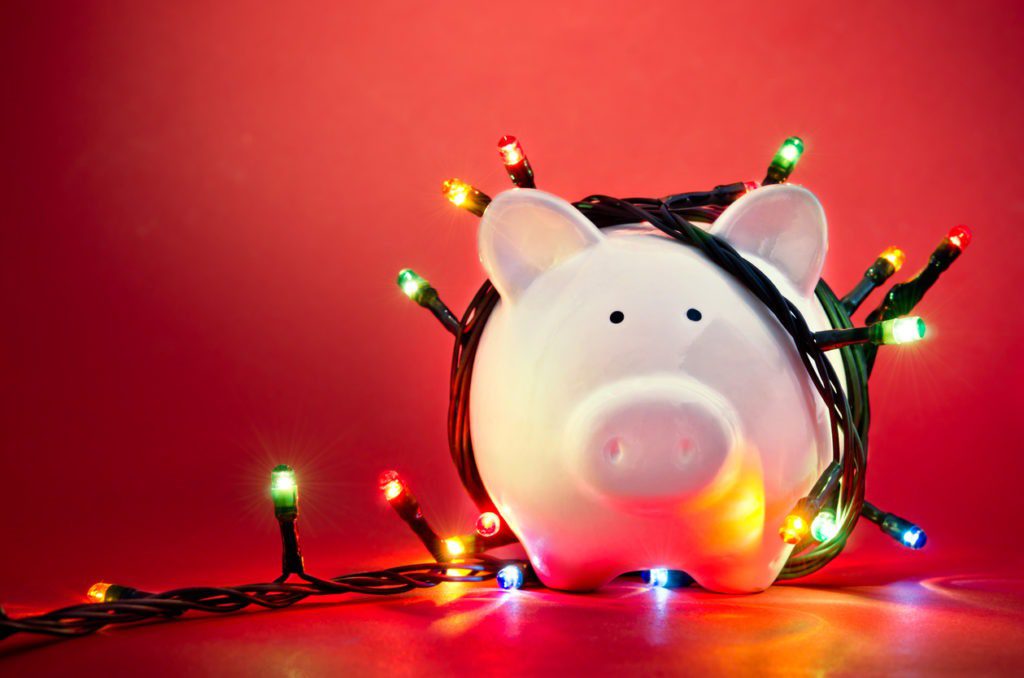 While we look forward to giving presents to our loved ones, the cost of travel, entertainment and gifts for everyone on your list can add up fast. And if you're not careful, this can impact your credit health long after the holidays are over.
How to Manage Debt During the Holiday Season:
Responsible use of Credit Cards.
It's easy to use your credit card to pay for all those gifts – think of all those points! But, high interest rates charged on credit cards could end up costing you more money in the long run if you aren't able to pay them off right away.
Interest rates on credit cards can range from 10% to 30% or higher depending on your personal credit and financial situation. That means that paying back that debt will not only be costly, but may take a longer time than you anticipated, since your payments will be going towards the high interest rather than the principal.
Not only could using credit cards over the holidays end up being expensive, it could also hurt your credit. After all, part of your credit score is calculated based on your credit utilization. If you use more than 20% to 30% of your available credit on one card or across all your cards, your credit score could suffer. If your credit utilization is already high heading into the holidays, this year's holiday cheer could push you over the optimal range.
How to Manage Debt During the Holiday Season:
Personal Loans as an Option
Personal loans are becoming an increasingly popular method of financing large expenses over the holidays, and might help you save money. According to LendEDU, some
Unlike credit cards, personal loans are fixed term, offering you a clear line of sight as to when the debt will be paid off. A loan through Prosper come in 3 or 5 year fixed term, and you can pay it back as quickly as you want because there are no pre-payment fees.
In some cases, a personal loan can also help boost your credit score. That's because another factor used to calculate your credit score is the diversity of your credit accounts. If all you have is credit cards, for example, your score might be lower than someone with a similar financial background who also has an auto loan or a personal loan.
Happy Holidays, Indeed!
Anything that can make the stressful holiday season a little easier is always a good plan. This season avoid the credit card fatigue, and consider a personal loan. You could end up building your credit at the same time.
This content was written by Nate Matherson, co-founder of LendEdu. LendEdu is a Prosper business partner.
Read more