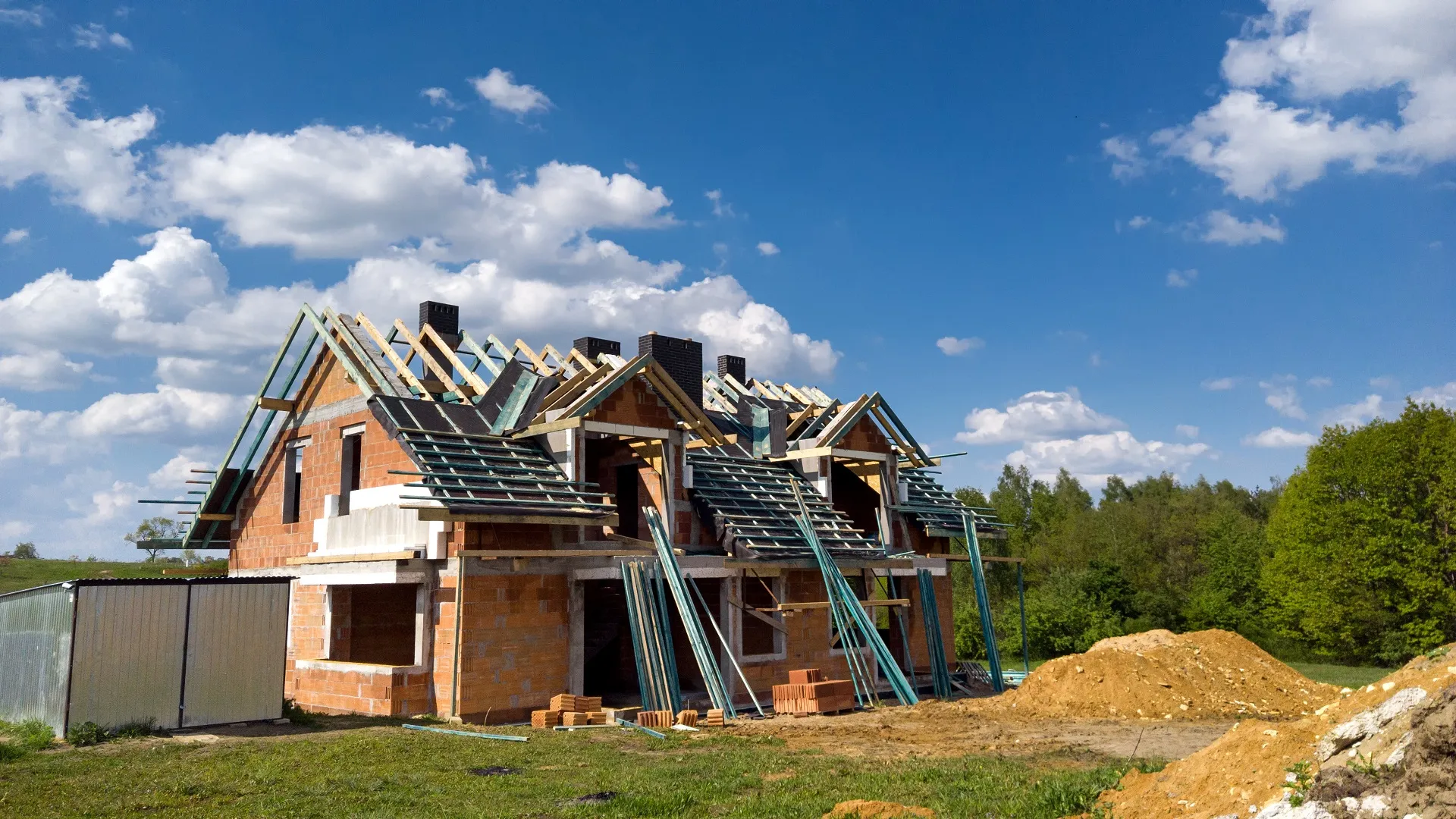 One of the best parts of homeownership is being able to customize your home exactly how you want it. You don't have to make your life fit your home- you can make your home fit your life. Not only that, but thoughtful renovations can often increase your home's value, making your home an even more substantial investment. But how much does it cost to renovate a house?
Prosper's got the lowdown on how much you might expect to spend on a remodel or renovation, breaking it down room by room and project by project. While you may have a grand plan for the transformation of your home, doing it a bit at a time can be a lot friendlier on your wallet, and with our guide, you can prioritize what to do and help ensure you don't bite off more than you can chew!
Note: At the time of publication, a combination of supply chain issues and rising prices has led to extreme volatility in the availability and price of materials. Many areas are experiencing unpredictable and lengthy delivery times and price fluctuations. Bear this in mind and budget/plan accordingly.
Planning Your Renovation
It's important to consider all the relevant factors and build a plan before you begin your remodel. You don't want to get half-done and run out of funds. Nor do you want to have a part of your home half-gutted and find out the materials you need are on backorder and won't arrive for six months.
What is the scope of your renovation? Are you doing one room? One floor? A top-to-bottom remodel? Is it a cosmetic renovation, or will you need to add plumbing and electrical?
Do you plan to do most of the work yourself or rely on professionals? If you plan to hire a contractor, make sure to use one that is insured and bonded, and check their reviews. Get a written estimate and confirm with them whether they'll be responsible for items such as obtaining needed permits or whether you need to do that.
If you're planning to manage and carry out your renovation on your own, you'll still need to confirm whether you need permits, and you'll want to make sure you've got a good handle on all the skills you'll need before you begin. You'll also want to confirm that you'll be able to get the materials you need so you're not stuck with a half-finished project.
Paying for your renovation
How much does it cost to renovate a house? A lot. You'll want to ensure you budget your renovation as accurately as possible and include an ample margin for price increases or unexpected repairs. For example, if you're redoing your kitchen and discover water rot when you rip up your floors, you'll want to fix that before you complete the project.
Like most Americans, you're probably planning to finance some or all of your renovation project. Fortunately, as a homeowner, you've got plenty of options.
Home Equity Loan (HELoan)
A Home Equity Loan allows you to tap the equity you've built in your home to obtain a loan at advantageous interest rates. Since your home equity secures the loan, your rates are typically lower than unsecured loans, giving you easy access to the funds you need for your project.
Personal Loan
A personal loan, such as those offered through Prosper, offers quick funding and flexible terms for a lump sum loan. In addition, there's no penalty for paying funds back early. So if your renovation comes in under budget, you can pay back unused funds.
Home Equity Line of Credit (HELOC)
A Home Equity Line of Credit is similar to a Home Equity Loan in that it is secured by your home equity, with a lower interest rate than most unsecured loans. While a Home Equity Loan is typically disbursed as a lump sum, HELOCs are a revolving credit account. Like a credit card, a HELOC allows you to borrow up to the credit limit and then borrow again as you pay it down.
This makes a HELOC a great option if you plan to complete a renovation in phases. You can break the project into phases and pay off your debt for one portion of your intended renovation before taking more funds from the HELOC for the next phase of the project.
Construction and Remodeling Loans
While most construction loans are geared toward financing a new build, there are loans out there intended for renovations and remodeling. If you're planning a major renovation, these are often good options.
Full-Home Remodels
Typical top-to-bottom renovation projects generally cost from $20-$60 per square foot, although this can go higher if you plan to use high-end appliances and luxury materials. While you'll want to have a more detailed budget before you begin work, this can be useful to generate a rough cost and decide what you can accomplish within your budget.
Put another way, the average cost of a home remodel in the U.S. is around $45,000, with most projects ranging between $20,000 and $75,000.
The cost can vary widely based on the extent of the remodel, material quality and choices, the age and condition of the home, and if structural, electrical, or plumbing changes are needed/desired.
The good news is that most remodel projects average a 70% return on investment, so not only are you improving your quality of life at home, thoughtful upgrades can boost your profit if or when you sell your home.
Basic Budget Ranges
A low-end home renovation ranges from $15,000-$40,000 and typically covers most or all of the following items:
Cosmetic upgrades and repairs

Exterior and interior painting
New landscaping
Flooring

Stock cabinetry
Countertops and fixtures made from everyday materials
Inexpensive appliances
A mid-grade home renovation will cost an average of $40,000-$75,000. It includes the above items, as well as:
Upgraded materials
New exterior siding
Hardwood flooring
New light fixtures
Full kitchen remodel
Full bathroom remodel
High-end renovations cost, on average, $75,000 and up. They include everything from the low-end and mid-grade remodels, plus:
Luxury materials
Top-of-the-line appliances
Custom-built and fitted cabinetry
Layout changes and reconfiguration
HVAC replacement or addition
Conversion of attic or basement space to living space
Roof replacement
Extra Costs
There's no easy answer to the question of "how much does it cost to renovate a house?" Any changes to the layout of a home can dramatically increase the price tag, especially if plumbing lines or electrical wiring need rearranging. For older homes, major renovations often uncover problems that need repairs, such as rot, water damage, structural damage, or foundation damage. You'll want to ensure you have the available funds to fix problems or deal with cost overruns, so you don't get stuck halfway through a project without the funds to finish the job.
If you're gutting and renovating a home you already live in, you'll want to account for the cost of living during the project. If parts of your home aren't livable during the project, you may have to stay elsewhere while work is in progress.
In cases where a permit is needed, these generally run from $50-$1800, depending on the rates set by local government and the size and scope of work.
Labor costs
If hiring professionals, keep in mind that labor isn't cheap and should be accounted for in your budget.
General contractor fees generally run 10-20% of the total project cost. Plumbers, electricians, and other skilled craftsmen often charge $50-120 per hour, while you can expect to pay $20-$50 per hour for painters or laborers.
Room By Room
To get a better idea of how much a renovation will run, it's often best to consider the costs for each room. This can also help you determine where to prioritize your efforts if you discover your budget won't suffice for the full scope of your desired work.
Generally speaking, rooms with plumbing (kitchen, bathroom, etc.) cost more to renovate than other rooms. Bedrooms and living areas tend to be reasonably inexpensive as they'll often only need new painting and carpet or flooring, while kitchens and bathrooms are more expensive due to appliances, cabinetry, and potential plumbing reconfigurations or repairs.
Bedrooms and Home Offices
Average cost: $2000-$5000.
Most standard bedrooms and home office spaces are inexpensive to remodel. Painting and carpet or flooring are comparatively budget-friendly but still make a big difference in updating a room. Many homeowners choose to put more emphasis on the master bedroom or master suite, which is still good bang for the buck if you're looking to upgrade your home without spending a ton of money.
Living Room
Average cost: $2500-$10000.
As the central living space for many families, the living room is another common and comparatively inexpensive room to upgrade. In addition to upgrading flooring and paint, many homeowners may add storage or light fixtures, new window treatments, or reconfigure the room for more space. Many homeowners opt to add and/or relocate electrical outlets to accommodate modern entertainment centers, especially in older homes. This can often be the most expensive part of a living or family room upgrade due to having to run new electrical wiring.
Kitchen
Average cost: $10000-$50000
Modern kitchens rival the living or family room as the focal point of a home. Families prepare food, eat, and interact there; with the busy pace of modern life, the kitchen is often where most family time happens.
Kitchens are often one of the most expensive parts of a renovation, but an update can make a considerable difference both aesthetically and functionally. New flooring and window treatments can make it a brighter and more accessible area. New cabinetry can change the whole look of a room, add storage, and allows homeowners to tailor the space to their preferences. Adding an island and reconfiguring appliances and counter spaces makes cooking more efficient, and new appliances will make everyone who cooks pleased with their new investment.
Low-end Kitchen Renovation: $5000-$25000
For a budget-friendly update, you can add a new backsplash and counter extensions using basic materials, upgrade faucets and lighting, lay down new flooring, and repaint the walls and trim for a fresh modern look. In some cases, you may even consider knocking down non-load-bearing walls to open the space up and create a more modern area for entertaining and everyday living.
Mid-grade Kitchen Renovation: $25000-$65000
If you've got a bigger budget, springing for upgraded appliances is an excellent addition to the above list. New, upgraded appliances can improve energy efficiency and add functionality. Adding or replacing cabinets is a vast improvement. Many stores, such as Ikea, have a wide range of cabinet options designed to look and mesh well together, providing enormous customizability at stock cabinet prices. You may even consider putting in a few luxury touches like a tile backsplash or granite counters.
High-End Kitchen Renovation: $65000+
In a high-end renovation, the sky's the limit! Luxury appliances like a Wolf range or oven and a Sub-Zero brand refrigerator turn any kitchen into a showpiece. Turn heads with granite or stone countertops, custom cabinetry designed and built specifically for your kitchen, hardwood flooring, and even reconfigure your space by adding an island for food prep ora breakfast nook or sunroom to the side of your home!
Here are some common costs to keep in mind in a kitchen renovation:
Cabinets (cost per linear foot):

Stock: $100-$300
Custom-built: $500-$1200
Countertops:

Laminate: $1200-$2000
Solid surface (such as Corian): $1500-$3000
Stone or granite: $4000-7000
Bathroom
Average cost: $20000-$40000
The key to a budget-friendly bathroom renovation is to keep the fixtures in the same place. Moving supply lines and drain lines can lead to a substantial cost increase. Even with a lower budget, a fresh coat of paint, new light fixtures, and/or new cabinets is an inexpensive way to update your bathroom. With a larger budget, adding a new stand-up shower stall or a garden tub or installing granite or quartz counters and surfaces can make your bathroom a highlight of your home.
Basements and Attics
Average cost to finish a basement: $20000-$50000
Average cost to finish an attic: $25000-75000
With many Americans working from home in the post-COVID era, renovating or finishing basements and attics to add living space is a popular renovation project. This is usually cheaper than adding a newly-built addition to a home and historically has a strong return on investment.
Attic conversions are often pricy, as they typically include structural work to shore up the floor and add a stairway. In addition, adding plumbing to attic and basement spaces is often necessary, and this is also expensive. However, a second kitchen and a full bathroom in your basement can provide enormous flexibility for your home.
Foyer/Entryway
Average cost: $2000-$10000
One way to make your house more amenable to entertaining is a grand entryway. This could be as simple as a new front door or stone walkway or as grand as adding a foyer to the front of your home, but you only get one chance to make a first impression!
Exterior Renovations
Average cost (siding, roof, windows): $40000-$70000
Average cost (new deck or patio): $3000-$20000
Freshening up the outside of your home can add curb appeal and, in the case of a new deck or patio, provide additional space for your family to enjoy or entertain. A new roof and windows can also reduce your monthly costs by improving energy efficiency.
Renovating Your Home: The Final Bill
So how much does it cost to renovate a house? It all depends on what you want to accomplish, but you can tailor your goals and the project size to match your budget and even do a room or two at a time to spread the cost out. With financing options like HELOCs and personal loans available, home renovations are historically a substantial investment in your family's quality of life and your long-term home value.
Your home is your castle. When you're ready to make it uniquely yours, Prosper is always here to help!
All personal loans made by WebBank.
All HELOCs are underwritten and issued by Spring EQ, LLC, an Equal Housing Lender. NMLS #1464945.
Prosper Marketplace NMLS Prosper Marketplace, Inc. NMLS# 111473
Licensing & Disclosures | NMLS Consumer Access 
---

Read more