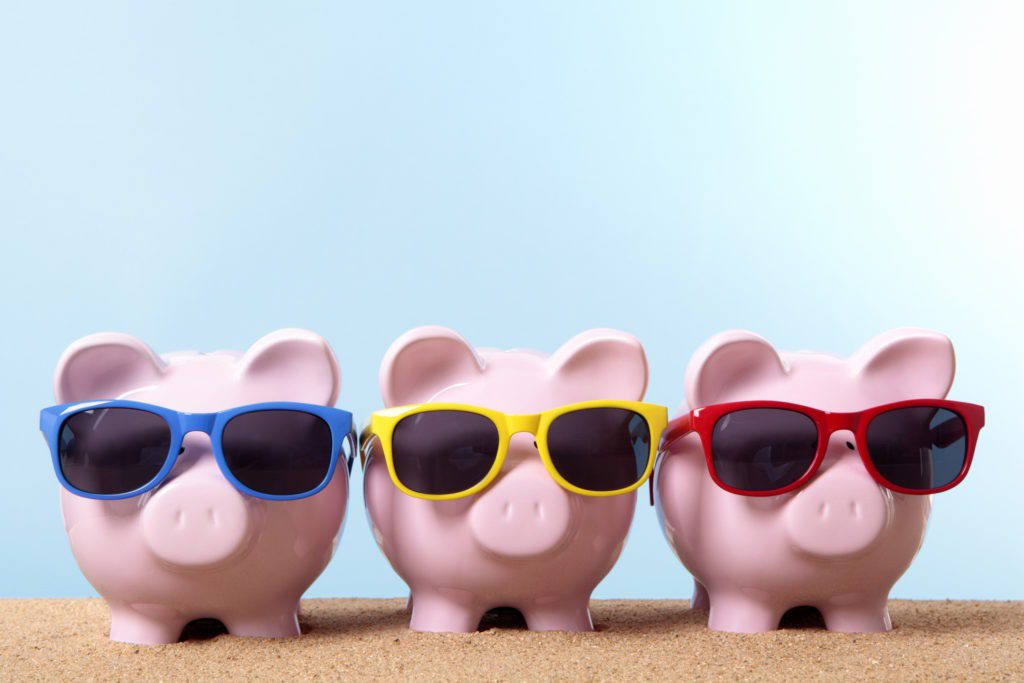 The dog days of summer are just around the corner. It can be easy to lose sight of your finances as you're making plans to grill and relax on the beach, but sunshine is not an excuse for you neglecting to improve your overall financial health.
So, to help you stay on top of your finances this summer, we're sharing the hottest tips for financial health.
Personal finance tips to get you through the summer – Check your credit score
There are a number of factors that can affect your credit score, including your credit account history, debt-to-credit ratio, and late payments. It's important to get in the habit of checking your credit score regularly because it helps you know where you stand with debt and should inform important financial decisions. We recommend checking your score at least once a month since it can change throughout the year.
Accessing your credit score is easy. You can get your free annual report from the major credit agencies (TransUnion, Equifax and Experian) and many credit card companies will also allow you to check in on your credit score via their online site and/or mobile app. There are also a number of great personal finance apps worth checking out, including some like Credit Karma that will allow you to check your score for free.
Personal finance tips to get you through the summer – Get your budget in order
There's no reliable plan to stay financially healthy that doesn't include careful budgeting. Everyone can set a budget – even if you hate math! A simple excel doc or budget calculator, for example, can make budgeting a breeze and will help you to benchmark your progress over the course of several months or years.
When getting your budget in order, make sure to consider the major expenses that are specific to the upcoming season. For this upcoming summer season, you may want to account for things like high A/C costs or other seasonal expenses like landscaping that may hit your budget harder this time of year.
Personal finance tips to get you through the summer –Consolidate your debt
Credit card debt can be a challenge to overcome due to high interest payments. If your trying to get on top of your finances this summer you may want to consider debt consolidation options to reduce the number of monthly payments and potentially lower your interest rate.
One increasingly popular option for debt consolidation is a personal loan. For borrowers with good credit, an unsecured personal loan can be a great solution because they offer both a fixed rate and a fixed term. And, with online lending, the process is easy and the money can be transferred into your account in just a few days.
Start an emergency fund
It's important to be ready for unexpected expenses — especially if you are a homeowner or have dependents who are counting on you. So how should you do it, and how much should you set aside?
Experts recommend setting aside change from cash purchases, or using a mobile savings app to automatically transfer small amounts to savings — or even just make up your mind to set aside a certain amount each month for savings.
Remember to keep the money somewhere accessible like a savings account, but don't be tempted to use if for things that are not true emergencies. Ideally, you'll only dip into this fund for things like unplanned medical bills or an unexpected job loss.
The smell of fresh-cut grass and BBQ will be here before you know it. Make sure you're ready for a happy summer by getting ready with plenty of sunscreen and a little financial wisdom. Stay cool and safe this summer, and have fun!
Read more