The holidays are often filled with two disparate things: the fragrant aroma of fresh baked cookies and evergreen trees, and financial stress. Add in a global pandemic, furloughs and high unemployment, and this year's holiday season could be even more challenging. Wondering how to deal with financial stress while spending time with loved ones? Here are our top tips.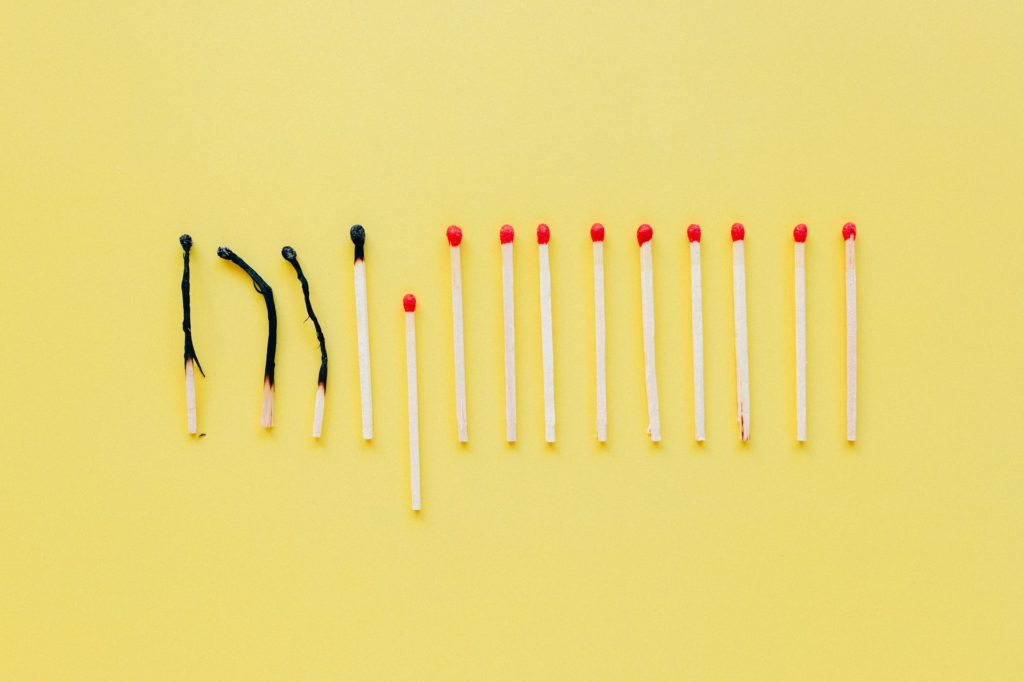 Financial Stress Is a Healthcare Issue
It turns out financial stress can have a very real impact on your health. A Northwestern University study that found a connection between high debt and high blood pressure in young adults.

That same article noted that another BIG 10 school, Rutgers University, found that those with substantial unsecured debt, such as credit card debt and medical bills, for example, are more likely to suffer from depression. Clearly, learning how to deal with financial stress is as important for our well-being as it is for our wallets.
How to Deal with Financial Stress
1. Be Proactive, Not Reactive
One of the best ways to deal with holiday financial stress is to be proactive by setting a budget. By laying out your entire financial picture, you'll have a much better sense of where to splurge or reign in spending. Our rule-of-thumb when creating a budget: don't overcomplicate it. Start with money coming in at the top, then list your expected expenses, like rent, car payments, credit card bills, haircuts, or Friday night pizza deliveries beneath it. There's power in seeing the number at the bottom, even if it's a negative. Then, you can be proactive in reducing your financial stress as the holidays approach.
2. Consolidate Old Debt
With a debt consolidation loan, you can bundle your old credit card bills — and the regret of past impulse purchases — into a single loan with one payment. By consolidating your debt, you could enjoy a lower interest rate, a simpler financial life, and reduced financial stress. And that could make this holiday season even merrier.
3. Be Sales Smart
Look to save money at every turn this holiday season while still checking off your 'nice' list. Use cash back apps (like Rakuten) when shopping online. If you plan to shop in-person, Google "[insert store name here] coupons" before heading to the checkout line. Because COVID-19 could affect your plans to see family and exchange gifts, consider waiting to shop until after the holidays. You could score even better deals on toys, clothes, electronics and other great holiday gifts.
4. Set Money Aside for Next Holiday Season
It's never too early to start thinking about the future, and this is true of holiday shopping, too. Even if it's just $5 a week, start putting away small amounts of money for next season. Start with skipping one cup of coffee in the drive-thru lane once each week. By the end of next year, you'll have a healthy holiday spending nest egg for gifts, a roll of cute wrapping paper, or holiday decor for your home. And you'll have less debt stress to boot!

There's no telling what the holiday season will look like in the future as we juggle the need for safety and quality time with family. There may be more anxiety up ahead, but if you start down the path toward financial wellness today, then come next year, you can focus more on not overcooking the turkey and less on financial stress.
Read more