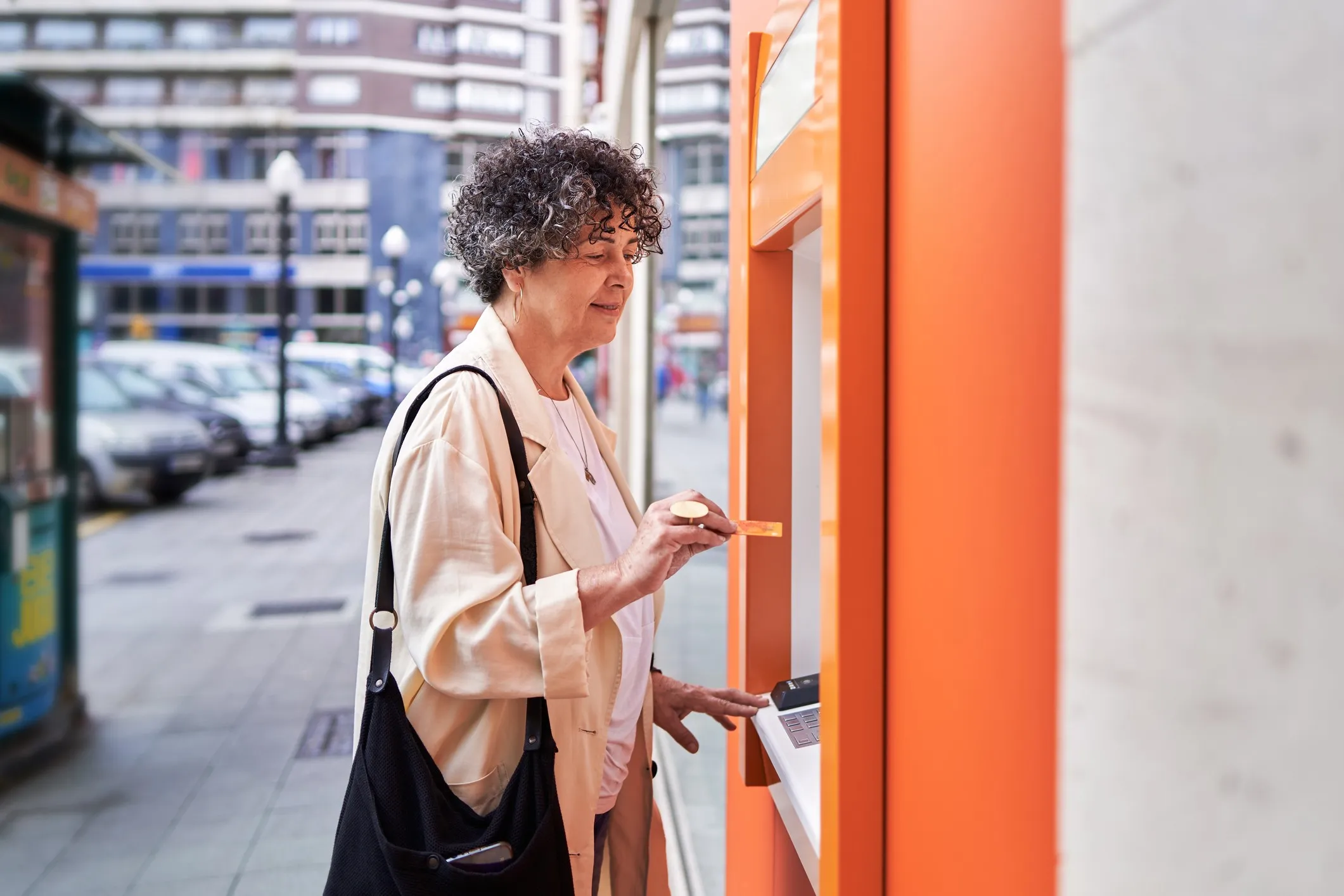 Can you use a credit card at an ATM? The answer is usually yes, but it depends on the card. Most financial institutions allow members to withdraw cash from an ATM using their credit cards. This is considered a cash advance.
The option to obtain cash with a credit card provides much flexibility for cardholders, but in many cases, it has a downside.
Cash advances often have hefty fees from the lender and frequently have higher interest rates than purchases. It's nice to have the option if you need cash quickly, but it's crucial to know precisely what you're getting into.
What Is a Cash Advance?
In financial terms, any form of cash obtained with a credit card is considered a cash advance. This includes withdrawing money in person at a financial institution such as a bank or credit union, using one of the "convenience checks" sometimes included with a credit card by lenders, or through an ATM. As a credit card is a form of revolving credit, this is considered a cash loan. 
The Disadvantages of Using a Credit Card at an ATM
Can you use a credit card at an ATM? The answer is yes, but you want to do your research and read the terms and conditions of your card first.
Many lenders treat cash advances differently than other types of credit card transactions.
Interest Rates and Charges
Most credit cards have higher interest rates for cash advances than interest rates for purchases or balance transfers.
For example, while the average overall APR for credit cards is 16.27% for existing accounts, the average rate for cash advances is 22.53%.†
When you make a purchase with a credit card, you can pay the bill when it comes in full and not have any interest charges. This isn't the case for cash advances; interest begins accumulating from the moment of the transaction.
Further, credit cards typically allocate payments to the lowest interest rate category. That means you won't start to pay off your cash advances until all other balances on the card are paid off, generating more interest charges.
Cash Advance Fees
In most cases, lenders charge a fee to conduct a cash advance. This may be a percentage of the amount withdrawn (often 3-5%) or a flat fee of $5-$10. This is in addition to any fees charged by the owners of the ATM.
Many cards also have a cash advance credit limit lower than the overall credit limit. If you go over that limit, you may incur additional fees.
If you expect to use your credit card for easy cash access, you may want to consider a credit card that does not charge cash advance fees, such as the Prosper® card1.
How to Use Your Credit Card at an ATM
If you have a Visa, Mastercard, Discover, or American Express credit card, withdrawing cash at an ATM works similarly to doing so with a debit card.
Obviously, you'll select 'credit' instead of 'debit' if the ATM prompts you to choose, but other than that, the process is generally identical. You'll need a PIN number; this is often provided when you receive your new card.
If you don't have a PIN for your credit card, some lenders will allow you to request one or set one online or through their app. Otherwise, you'll have to request one by mail.
Cash advances provide enormous flexibility and convenience for credit card holders in emergencies. However, the higher APR and fees mean you should use this option sparingly.
When you need a cash advance, cards such as the Prosper® Card allow cardholders to use this option with fewer upfront fees. As always, read the terms and conditions before taking advantage of the cash withdrawal option.
Part of financial empowerment is having the option to handle unforeseen expenses. Cash advances are one more tool in your toolbox as long as you do so responsibly!
Read more
The Prosper® Credit Card is an unsecured credit card issued by Coastal Community Bank, member FDIC, pursuant to license by MasterCard® International.
† Average credit card rates as of 12/12/2022 from WalletHub.
1 Third party fees may apply. See details for additional information about rates, fees, and other terms.
The Prosper® Card cannot be used for balance transfers.
The Prosper® Card may only be used for personal use and cannot be used for business purposes.