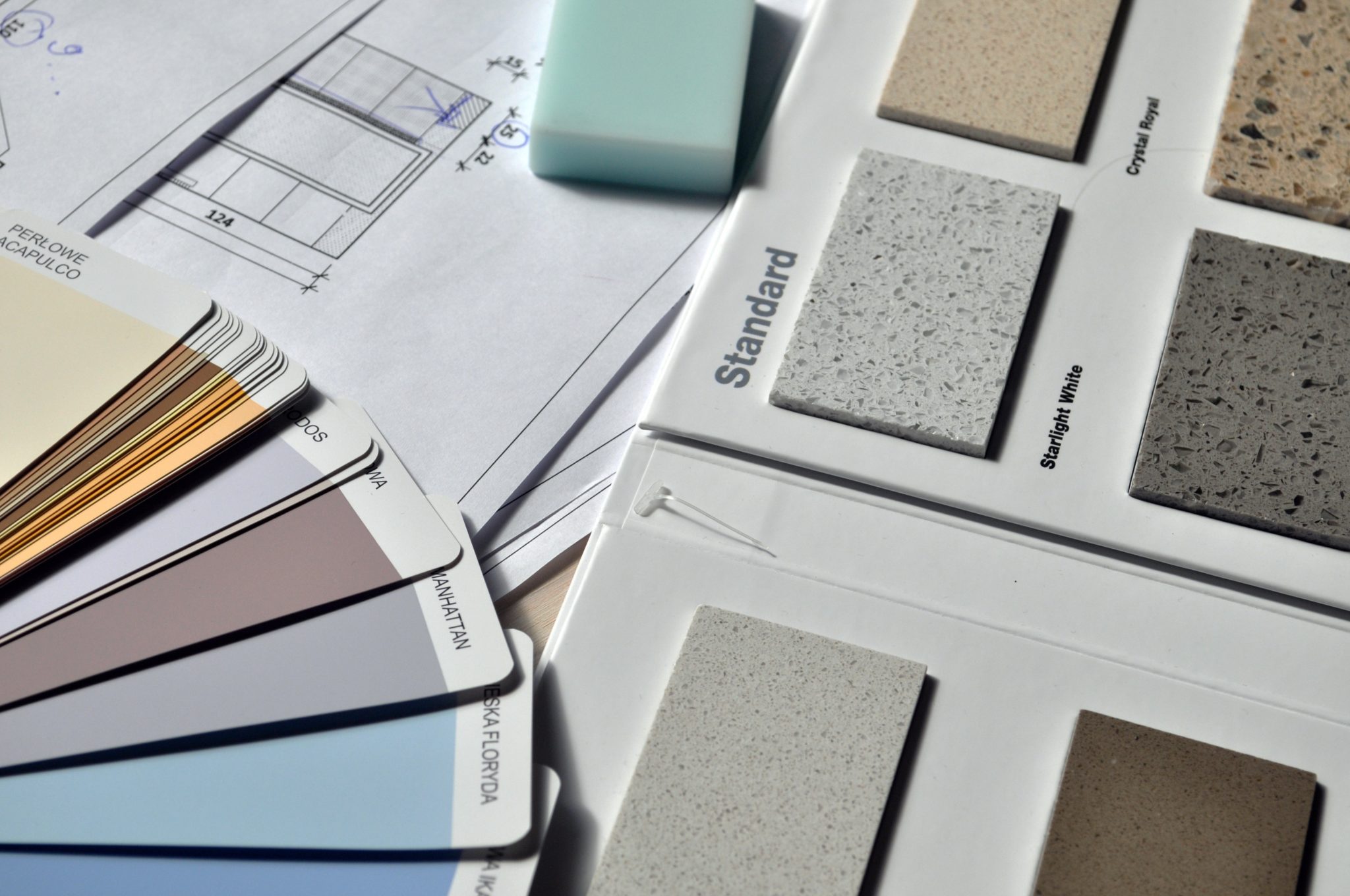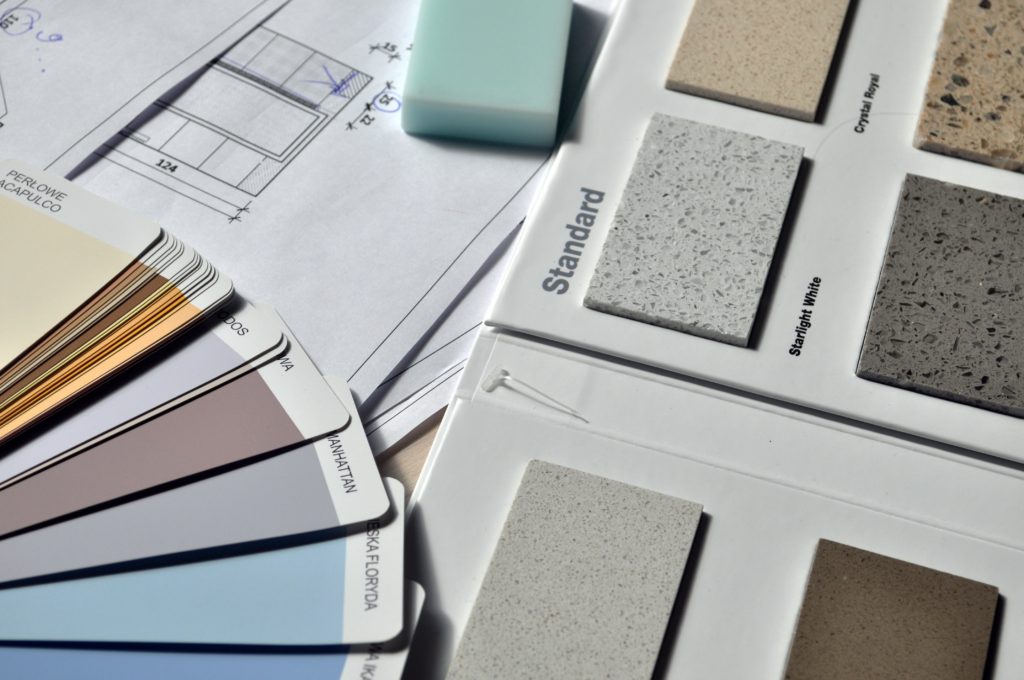 There are a number of ways to pay for your next home renovation project, but if you're a homeowner who's accrued equity, the best option for a home improvement loan may be with a home equity line of credit (HELOC). This is because while undergoing home repairs, the costs of and timetables for completion of the work are often extremely fluid.

You too will need to be nimble throughout the process to stay calm and flexible as original plans morph, and you'll need to have funding options equally as versatile. A home equity line of credit offers maximum ease and flexibility in drawing money from the HELOC as needed, then paying it back over time.
Reasons why a HELOC may be the best way to finance home improvements
Flexibility of funds
Unlike a home equity loan, which delivers one lump sum amount with repayments that may start immediately, a HELOC offers increased flexibility of funds. The funds from a home equity line of credit can be withdrawn and used as needed, as your home repairs are being completed and invoiced. Maybe for your specific home improvement plan, that means drawing out a lump sum or maybe you will want to access the money over a period of time — the flexibility is real and the choice is yours with a HELOC.
Reduce stress
Home improvements, from a full bathroom remodel to a new roof, fresh coats of paint to new exterior doors, do not always go as planned. There may be contractor delays, difficulty in sourcing materials, weather concerns, as well as other surprises and unforeseen complications leading to unexpected costs once a room is taken down to studs or a roofer gets up there and starts pulling up old shingles. The best way to finance home improvements may be to put some of the equity you have accumulated in your home to work with a HELOC. This is because the money is able to be drawn in spurts, should the cost of the repairs and renovations keep rising.
Gradual withdrawal of money
A HELOC allows homeowners to withdraw money gradually, to pay for their home renovations in stages, as the work is booked and completed. Start with the bathroom now, then move on to the driveway resealing, new roof, etc. During the draw period, you are only using, and starting to repay the interest on, the money needed at each moment. This process could make a HELOC the best way to finance home improvements.
Variable draw period lengths
There are a variety of draw period lengths available to homeowners applying for a HELOC, making the home equity line of credit ideal for financing a series of home improvements scheduled to take place over a number of months or years.
Lower, interest-only payments during draw period
Because only the interest on a HELOC is due to be paid back during the draw period, homeowners can use the equity in their house to fund major and minor home repairs without footing the majority of the bill while the work is still being done.
Ready to Use Your Home Equity To Finance Home Improvements?
Finding reliable workers to do your home improvements on time and on budget could be a stressful process, but using a HELOC may make the process of paying for all of the renovations and repairs easier. Use Prosper's HELOC calculator to see how much home equity you may be able to access.

Read more
---
IMPORTANT INFORMATION ABOUT PROCEDURES FOR OPENING A NEW ACCOUNT.
To help the government fight the funding of terrorism and money laundering activities, Federal law requires all financial institutions to obtain, verify, and record information that identifies each person who opens an account.
What this means for you: When you open an account, we will ask for your name, address, date of birth, and other information that will allow us to identify you. We may also ask to see your driver's license or other identifying documents.
Eligibility for a HELOC up to $500,000 depends on the information provided in the HELOC application. Borrower must take an initial draw of $50,000 at closing. Subsequent draws are prohibited during the first 90 days following closing. After the first 90 days following closing, subsequent draws must be $1,000 or more (not applicable in Texas). Loans above $250,000 require an in-home appraisal. Loans above $250,000 require title insurance.
The time it takes to get cash is measured from the time the Lending Partner receives all documents requested from the applicant and assumes the applicant's stated income, property and title information provided in the loan application matches the requested documents and any supporting information. Spring EQ borrowers get their cash on average in 18 days. The time period calculation to get cash is based on the last 6 months of 2021 loan fundings, assumes the funds are wired, excludes weekends, and excludes the government-mandated 3-day right of rescission grace period. The amount of time it takes to get cash will vary depending on the applicant's respective financial circumstances and the Lending Partner's current volume of applications.
Spring EQ cannot use a borrower's home equity funds to pay (in part or in full) Spring EQ non-homestead debt at account opening. Minimum draw in Texas is $4,000. To access HELOC funds, borrower must request convenience checks.
Interest rates may be adjusted based on factors related to the applicant's credit profile, income and debt ratios, the presence of existing liens against and the location of the subject property, the occupancy status of the subject property, as well as the initial draw amount taken at the time of closing. Speak to a Prosper Agent for details.
Qualified applicants may borrow up to 97.5% of their home's value (not applicable in Texas). This does not apply to investment properties. For Texas HELOCs, qualified applicants may borrow up to 80% of their home's value.
HELOCs through Prosper may not be available in all states. Please carefully review your HELOC credit agreement for more information.
All HELOCs are underwritten and issued by Spring EQ, LLC, an Equal Housing Lender. NMLS #1464945.
Prosper Marketplace NMLS Prosper Marketplace, Inc. NMLS# 111473
Licensing & Disclosures | NMLS Consumer Access  
Prosper Funding LLC
221 Main Street, Suite 300 | San Francisco, CA 94105
6860 North Dallas Parkway, Suite 200 | Plano, TX 75024
© 2005-2022 Prosper Funding LLC. All rights reserved.