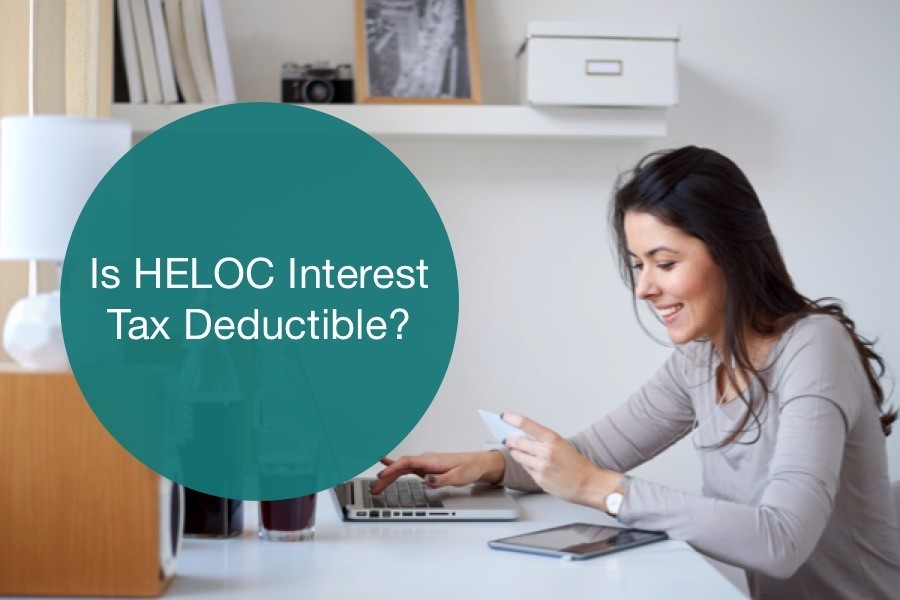 Following the 2018 Tax Reform Plan, many HELOC borrowers find themselves asking, "Is HELOC interest tax-deductible?"
The short answer is yes, HELOC interest is tax-deductible[1], but not all the time. There are limitations to be aware of. Let's dive into the facts and figures about HELOCs and taxes.
Is HELOC interest tax-deductible?
As we said above, yes–HELOC interest is (usually) tax-deductible.
In the past, one of the many reasons homeowners opted for a HELOC was because of the tax benefits. This still holds true for some homeowners, but the rules have changed.
The Tax Cut and Jobs Act (TCJA) of 2017 enacted new rules regarding tax deductions. Under the new law, married couples filing jointly can deduct mortgage-related interest on qualified loans worth up to $750,00, down from the previous $1,000,000 maximum. Individuals filing separately can deduct interest on loans up to $375,000, down from the previous $500,000. These rates are valid for the tax years 2018 through 2025.
Am I eligible for HELOC interest tax deductions?
These new limits are valid on any home purchased after December 15, 2017. If you purchased a home or took on debt before December 15, 2017, your deduction amount adheres to the previous rules. If that's the case, married couples can deduct interest on $1,000,000 worth of qualified loans and separate filers can deduct interest on $500,000 worth of qualified loans.
Most importantly, the new law states that homeowners can only deduct interest on HELOCs and home equity loans that are used to buy, build or substantially improve the taxpayer's home that secures the loan. Basically, your HELOC or loan must go toward home renovation projects in order for your interest to be tax-deductible.
In addition, the IRS has specific requirements about which home renovations qualify for deductions. They defined a "substantial" home improvement as one that adds value, prolongs its useful life, or adapts your home to new uses.
So if you are putting an addition on your home, replacing a damaged roof, or modifying structural elements to make it more livable, you are likely to qualify. However, cosmetic upgrades likely won't.
The IRS stated in a publication that "repairs that maintain your home in good condition, such as repainting your home, aren't substantial improvements." On the contrary, if you are painting your home as a part of a renovation that substantially improves your home, you can include the painting costs within your improvement costs.
If you plan on making home renovations with your HELOC, discuss your options with your accountant or tax advisor first so you can track your expenses properly. Note that you can still use your HELOC for non-home related projects, like paying down debt or financing a large expense. Just keep in mind that the interest on those expenses won't be tax-deductible.
One final thought: be aware that you can only deduct interest up to the purchase price of your home. This is important to note if you have owned your home for many years or if you bought a fixer-upper at a lower price. For instance, if you bought your home for $150,000, know that you can only deduct interest paid up to $150,000 if using a HELOC.
Read More:
What is a HELOC and How does it work?
_____________________________________________________________________________
Prosper does not provide tax advice. Please consult a tax advisor regarding the potential deductibility of interest and charges.