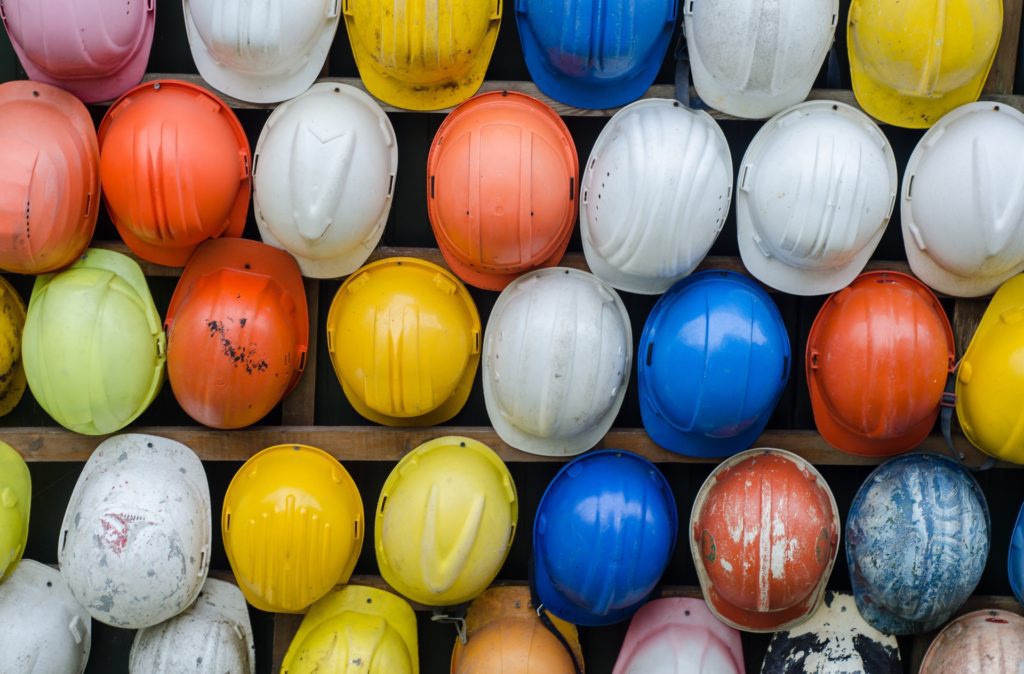 When borrowing a lot of money, many people are nervous about using an online platform to apply for a personal loan. We have everything you need to know about how to find safe online loans and the warning signs to look out for.

Safe Online Loans: Where to Begin
The internet has made many things easier, like shopping and paying bills. But when it comes to applying for safe online loans, you want to make sure you know exactly who you're dealing with because you're providing sensitive information virtually and discussing a large amount of money. The risks involved if you don't do research about a lender include:
Losing money
Paying too much, and
Identity theft
That's why the first step in finding safe online loans is identifying a reputable lender or lending platform.
How to Choose a Safe Lender
Just because you're in a hurry to get approved for a personal loan online doesn't mean you should skip important steps. It's extremely important to take the time to find out as much information as possible about the lender, their history, their reviews, as well as their loan terms. The search for safe online loans should start with two steps.
1. Find a trusted brand
There's a reason brands become known and recognized. They've built a consistent reputation for being trusted over time. Factors like experience, consistency and successful outcomes cannot be ignored when searching for a trusted brand.
For example, Prosper was the first peer-to-peer lending platform, and has built up a great reputation since 2005, facilitating $17B in online loans to more than a million customers. 
2. Do your research
Whether you've heard of your lender or not, it's best to do additional research. The best place to start is the U.S. Consumer Financial Protection Bureau (CFPB), which keeps a database of consumer complaints. Here you'll see complaints and responses from lenders which will provide you with a good sense of what you'll be dealing with before you apply for your personal loan online.
While conducting your online research, it's important to look at both positive and negative reviews.
You can also reach out to friends and family to see if they have any recommendations based on their experiences.
4 Red Flags to Watch Out For
While conducting your research into safe online loans, here are 4 red flags to look out for.
1. Up-front fees
If a lender tells you they need you to pay a fee before they give you the money, find a new one. Upfront fees are a big signal a lender is not legitimate. The Federal Trade Commission (FTC) warns against any advance fees for "insurance," processing, or "paperwork."
Reputable lenders will disclose all their fees clearly, and any fees are usually paid AFTER the loan is approved.
2. Guaranteed approval
If a lender says they don't need to do a credit check and your approval is guaranteed, you didn't luck out; it's probably a scam. Any reputable bank or lender will check your credit-worthiness because they want to make sure you can handle the loan and have the financial ability to pay it back. If you have bad credit, you have other options. But don't fall for a scam.
Important: If a lender says there's no need for a credit check but asks for your social security number or other personal information, walk away… fast.
3. Requests to wire funds
Never wire money or use a wire transfer service to pay your loan or send money to an individual. Wiring funds is a sign something is not right, and may be illegal. If you're pressured to do so, find another financial institution to work with. Legitimate lenders will never ask you to wire money.
4. Copycat names
Look closely at a company's name. Does it look familiar, but maybe one word is off or switched around? Trust your gut. Using a copycat name is a common method used by scam artists to trick you into thinking you're working with a legitimate business.

Applying for Safe Online Loans: Next Steps
Now that you know what to look for and what to avoid when it comes to searching for safe online loans, you're ready to learn more about online loan solutions.
All personal loans through Prosper made by WebBank.
1  For example, a three-year $10,000 personal loan would have an interest rate of 11.74% and a 5.00% origination fee for an annual percentage rate (APR) of 15.34% APR. You would receive $9,500 and make 36 scheduled monthly payments of $330.90. A five-year $10,000 personal loan would have an interest rate of 11.99% and a 5.00% origination fee with a 14.27% APR. You would receive $9,500 and make 60 scheduled monthly payments of $222.39. Origination fees vary between 1% and 5%. Personal loan APRs through Prosper range from 6.99% to 35.99%, with the lowest rates for the most creditworthy borrowers. 
2  Eligibility for personal loans up to $50,000 depends on the information provided by the applicant in the application form. Eligibility for personal loans is not guaranteed, and requires that a sufficient number of investors commit funds to your account and that you meet credit and other conditions. Refer to Borrower Registration Agreement for details and all terms and conditions. All personal loans made by WebBank.