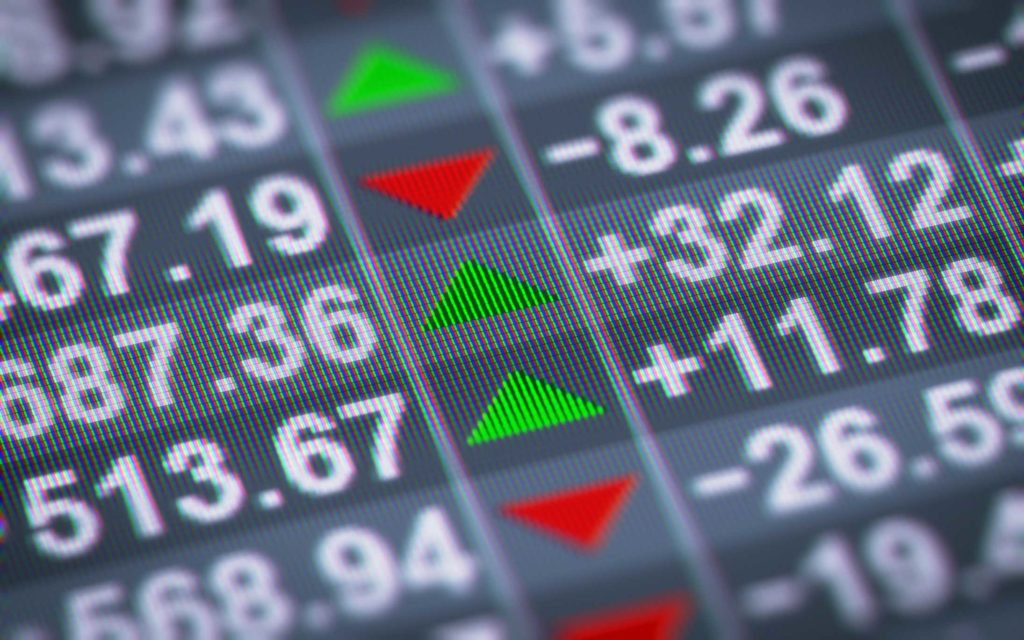 Today we announce a pricing change – 10/25/2016, the rates offered to borrowers through the Prosper platform are being modified. The changes are a direct result of the forward looking credit market, interest rate expectations, the US credit environment and the competitive environment in US consumer unsecured lending.
Over the course of the last 12 months, rates through the Prosper platform have been raised twice and Prosper has made conservative adjustments to its loss expectations. These rate changes underscore our commitment to operating a marketplace that balances the economic incentives for both our borrower and investor communities.
Pricing Change – 10/25/2016 – Impact Simulation
The table below summarizes the simulated impact of the rate decrease compared to the portfolio originated through the Prosper platform in September 2016.
Borrowers in the AA-C rating grades will generally see rates that are lower. Borrowers in the D-HR rating grades will see higher rates. While the exact portfolio composition going forward will be a result of future marketing mix and borrower reaction to the pricing change, we believe this is a fair representation of the potential impact of the changes to borrowers and investors. As one can see, higher quality borrowers will begin seeing lower rate offers while higher risk borrowers will begin seeing higher interest rate offers.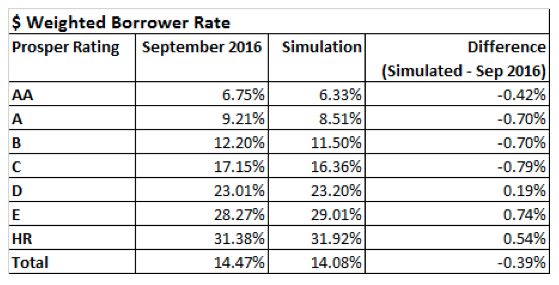 Summary
As with past rate changes, this recent move underscores our fundamental desire to maintain a balanced, sustainable marketplace that is equally appealing to borrowers and investors alike.
Read more: