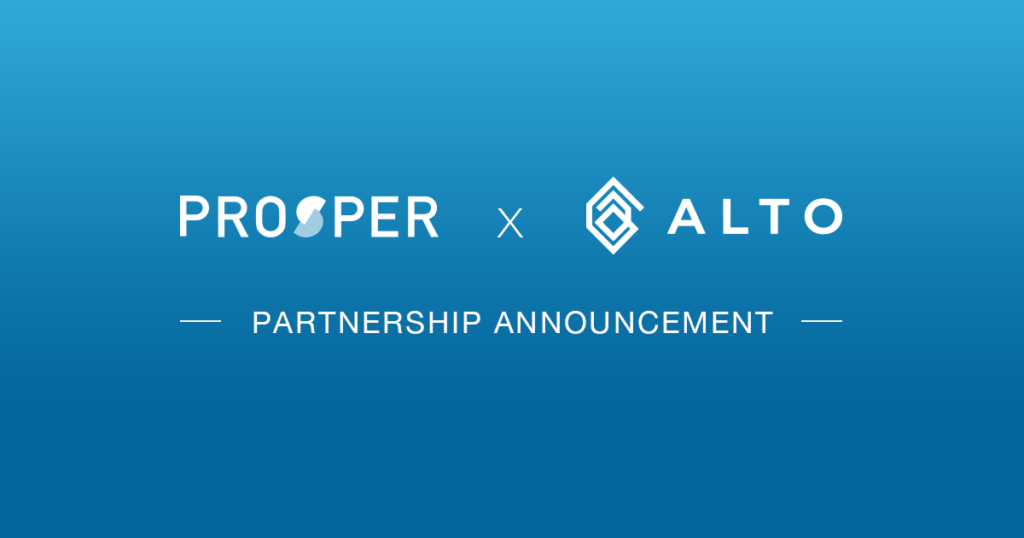 Since 2006, investors have realized the attractiveness of the solid, risk-adjusted returns available from investing in U.S. unsecured consumer credit through the Prosper platform, including through tax-advantaged IRA accounts.
Today, we're excited to announce we have partnered with self-directed IRA platform Alto as a preferred partner for Prosper IRA accounts. Alto's next-generation platform focuses on making it quicker and easier for individuals to invest in alternative assets through their IRA. Through API integration with Prosper's systems, Alto and Prosper offer users a seamless online account setup and IRA investment experience without the need for manual paperwork or long account processing times. Prosper investors and existing Alto IRA customers will be able to use tax-advantaged funds to invest in consumer loans on the Prosper platform.
Prosper and Alto form a natural partnership. "We both strive to deliver a simple and transparent customer experience that provides access to unique alternative investment opportunities. Alto is proud to welcome Prosper to its growing community of investment partners," said Tara Fung, Chief Revenue Officer of Alto.
Over the past several years, Prosper has continued to improve and enhance the retail investor experience, including launching an investor mobile app for iOS and Android and re-designing the dashboard to allow investors to more easily manage their portfolio and monitor returns. This new partnership with Alto is another example of Prosper's commitment to the retail Notes platform, and another step towards delivering a category-defining user experience for Prosper's investors.