Val Katayev (@ValKatayev) is an entrepreneur, investor and founder of several successful startups in the digital, media, mobile, music and data segments. He is one of the earliest investors on the Prosper lending platform.
We reached out to learn about Val's experience. Here's what he had to say: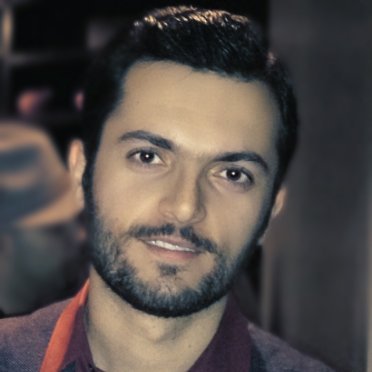 Q: How did you first discover marketplace lending as an alternative investment strategy?
A: I first came across marketplace lending in 2006, when Prosper had just opened its doors. I was looking for new ways to put capital to work, funded my first loan and then continued investing until I had a six-figure portfolio. I gave my portfolio of about 600 loans time to mature, and to see how it would weather the 2008 storm. Things went much better than I expected. When my portfolio got too big for investing directly on the platform, I decided to scale up further and hired a professional fund manager to take over the buying and lending processes.
I was half of the fund at the start, but as word got out, more investors joined. Now the fund is run by Prime Meridian Capital Management, which manages over $125 million across four funds. I am Managing Partner at the company, still the largest investor, and Prosper is largest platform we use.
Q: What specifically did you like about these investments?
A: It was a no brainer. I looked at how much the banks make when they take deposits and lend money. I was fascinated by the idea that I could invest in people's loans at lower interest rates and cost.
Q: Given the high yield, short duration nature of marketplace loans, do you believe they will increasingly be seen as fixed income instruments and a complement to a balanced overall investment portfolio or continue to be considered alternative investments?
A: I think they will be called alternative investments for a long time, as the "alternative" status normally takes a long time to shake off. That said, we've seen more mainstream adoption of this asset class recently. The major banks like Blackrock and Citi have already packaged up, securitized, and sold paper as investment-grade rated fixed income to pension funds, insurance companies and other institutions who were happy to snap it up.
Q: How do you diversify your loan portfolio?
A: My portfolio is diversified across multiple grades and durations. You have the option of three and five-year durations, so we do 50-50. The bell curve is around a C-grade, so we have lots of C grade loans, but also some A and AA, B, D, E and HR loans.
You also want to diversify the investment period rather than investing all your money in one day or one week. If you invest right before the holidays, borrowers might be different than those looking for loans in early April so they can pay the IRS. It's better to diversify across times, as well as grades and durations.
Q: What do you see as the biggest changes over the next year in the marketplace lending space?
A: I think the Fed will potentially make some changes, but I don't foresee any major regulatory changes. The marketplace will offer more availability and ways to invest in these loans indirectly, so you don't have to buy loans one by one on the platform and be locked into illiquid assets.
A secondary loan platform called Folio Investing is already integrated into Prosper. Unfortunately, there is fairly limited liquidity on the platform as volumes are still relatively low, but over the next couple years there will be more opportunity to invest in the asset class without having to buy Notes. So, you might see more of a mutual fund or ETF structure that you can buy in your Fidelity account and sell right away.
Q: What are your thoughts on the overall investing experience with Prosper?
A: It's extremely easy. It was easy back in 2006 when I started with Prosper, and it's certainly easier and safer today.
—
This Q&A has been edited for the purpose of this blog post.
Prosper operates a marketplace lending platform through which individual and institutional investors may invest in personal consumer loans. More information about Prosper and the borrower payment dependent notes ("Notes") offered by Prosper to individual investors is available at www.prosper.com/prospectus. Prosper has no role in Mr. Katayev's investment decisions and it is not responsible for and does not approve, endorse, review, recommend or guarantee the statements made by Mr. Katayev herein.
Don't forget to connect with us on Facebook and Twitter to learn about future #MyProsperStory campaigns and contests.
Read more: